NXPO invited Mr. Kalin Sarasin, Chairman, The Thai Chamber of Commerce to share information on Happy Model at its recent Recovery Forum.
Happy Model is introduced to revive Thailand's tourism industry badly suffered from the pandemic. At the pre-COVID time, the tourism industry generated around 3 trillion THB revenue, of which 2 trillion THB were contributed by international tourists. Happy Model aims at promoting the medical and wellness tourism – a high-value and high-growth-potential sector – and strengthening local communities. The model intends to attract tourists with the following components: 1) healthy, safe and delicious food, 2) accommodation offering top services and amenities including message/spa and meditation, 3) active lifestyle through activities such as biking, diving, mountain climbing and boxing, and 4) learning and sharing local culture/knowledge with communities through activities such as volunteer teaching and reforestation.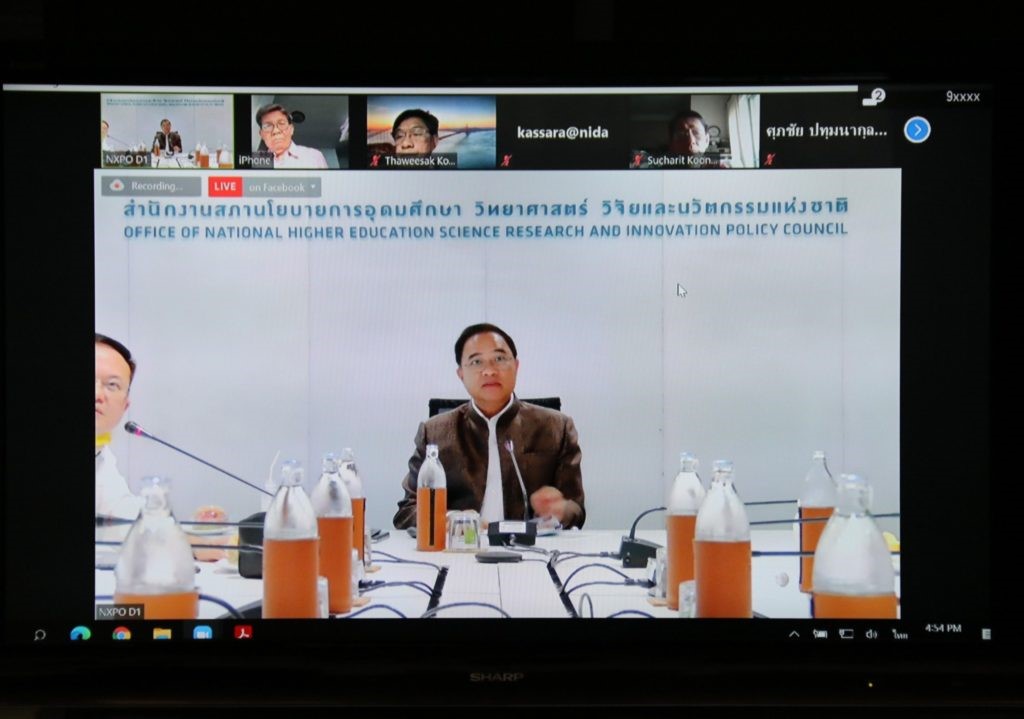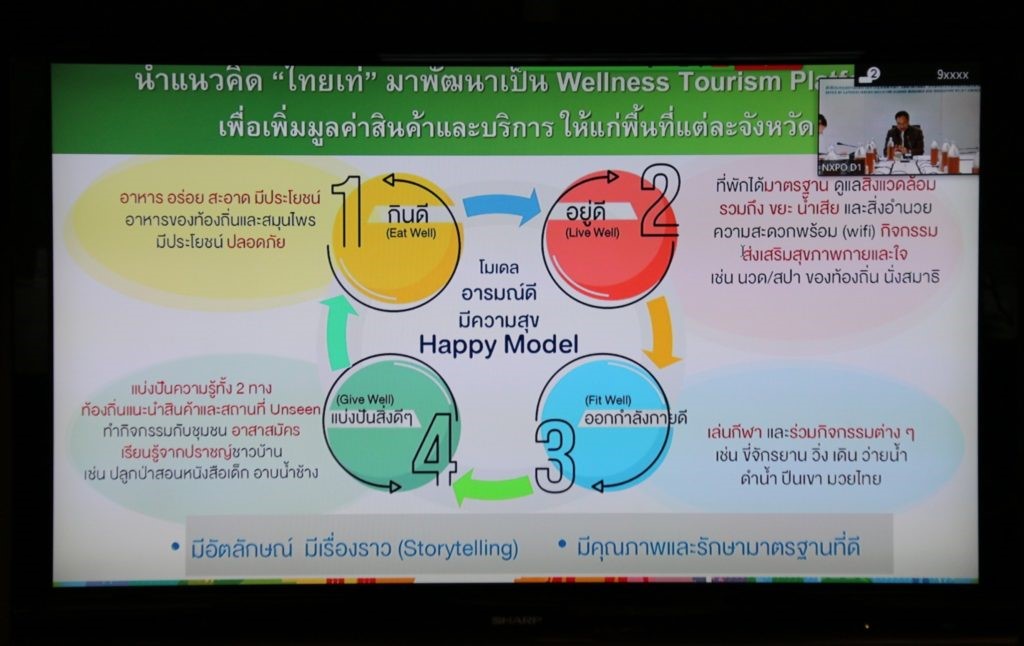 Mr. Kalin underscored engagement of local communities as a success factor to drive the wellness tourism. Local people can help identify new unseen attractions, highlight unique culture and traditions and organize fun activities/campaigns, thus allowing each area to develop its own unique story to speak to visitors. At the same time, they can help maintain the standards and sustain the activities and industry in their own communties.
Mr. Kalin also stressed the need to develop manpower and educate business operators. Workers and business operators would need to acquire new knowledge and skills in the four key components. To offer healthy food, knowledge such as nutrition, food packaging, storytelling, brand building is essential. For hotel and accommodation, skills such as hotel management, safety & environmental management are important. Experts on lifestyle and sports are needed to support lifestyle component. For learning and sharing component, skill such as social media is useful.
Dr. Kitipong Promwong, NXPO President commented that Ministry of Higher Education, Science, Research and Innovation (MHESI) can make contribution to the Happy Model, through MHESI's reskilling and upskilling program and area-based knowledge and network that have been developed by the Program Management Unit for Area-based Development (PMU-A). The meeting also discussed the importance of quality standard and certification in tourism industry.