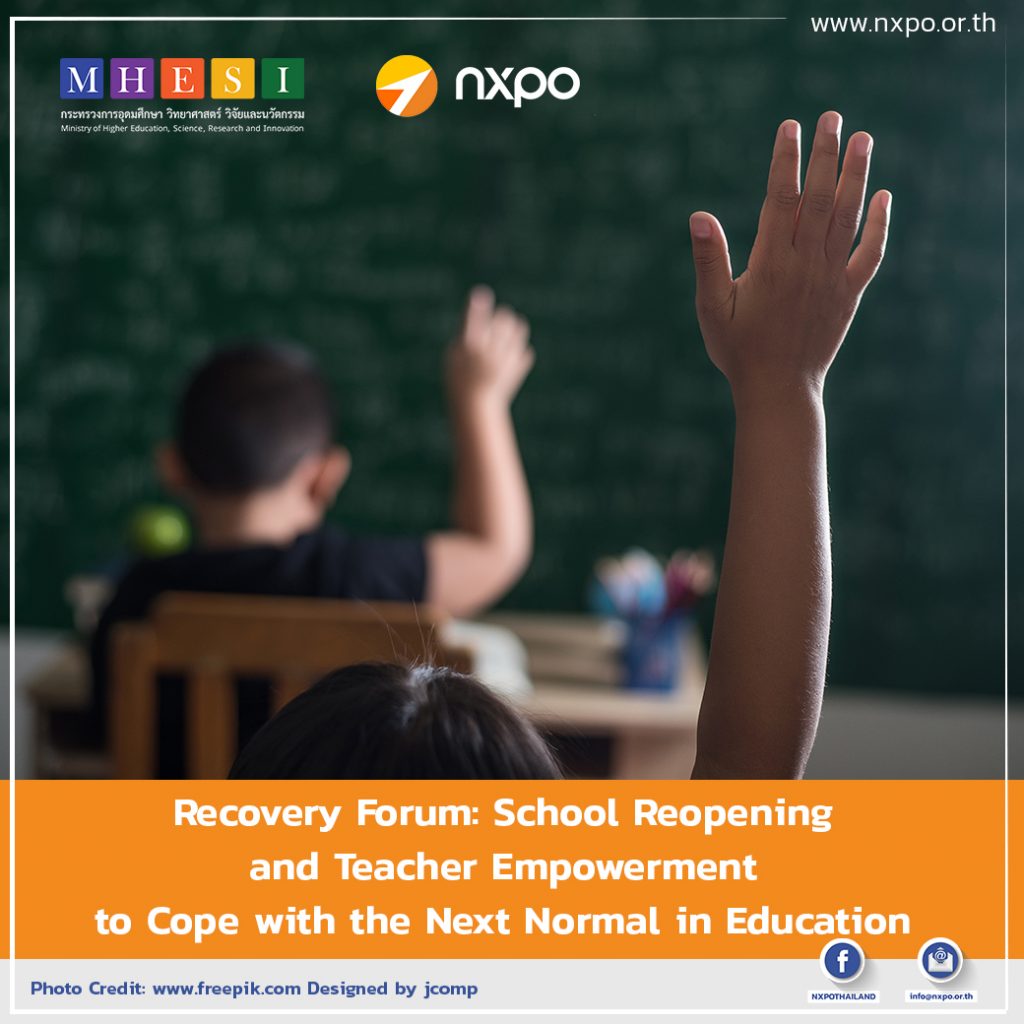 The recent NXPO Recovery Forum focuses on the topic "School Reopening and Teacher Empowerment to Cope with the Next Normal in Education" with guest speaker Prof. Sukit Limpijumnong, President of Institute for the Promotion of Teaching Science and Technology (IPST). 
Recent survey on primary, secondary and high school education conducted by IPST showed that 70% of students, teachers and parents are not familiar with and unprepared for online education. On the equipment and technology, 31% lack proper devices, sufficient internet access and resources. On questions concerning behavior, 12% indicate that students are unable to focus, the class is more of a one-way education and working parents do not have time to monitor their children's studying at home. 13% of teachers would like to see more support in term of training (IT and teaching skills) and resources (equipment, software, online content). The Office of the Basic Education Commission (OBEC) has developed guidelines for education under the COVID-10 situation covering the normal education and blended education, roles of teachers and students, and on-site/on-air/online education.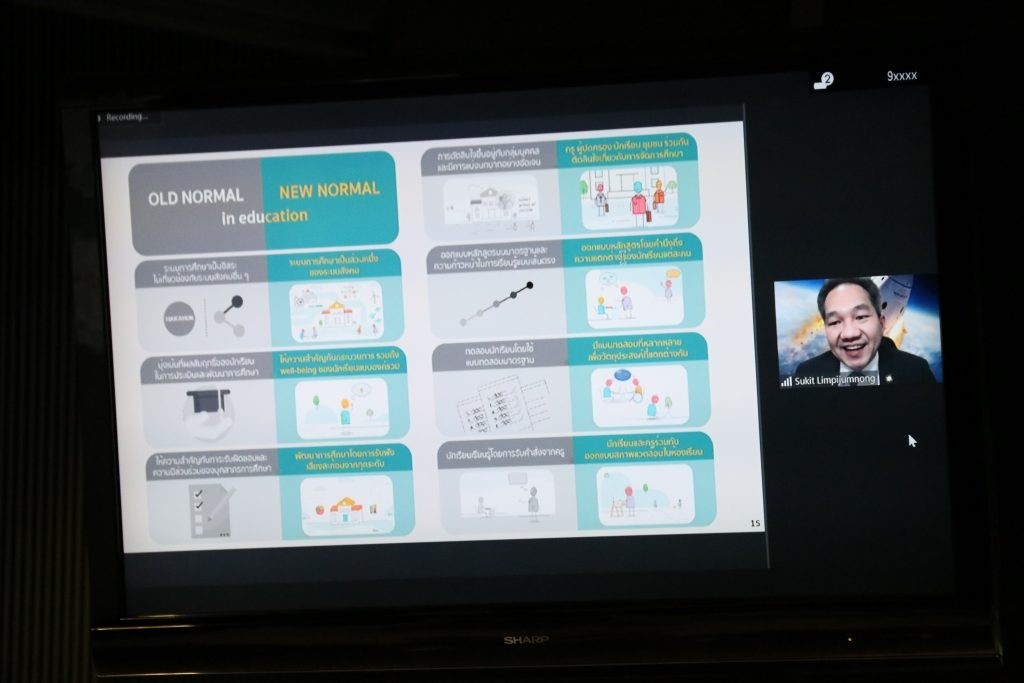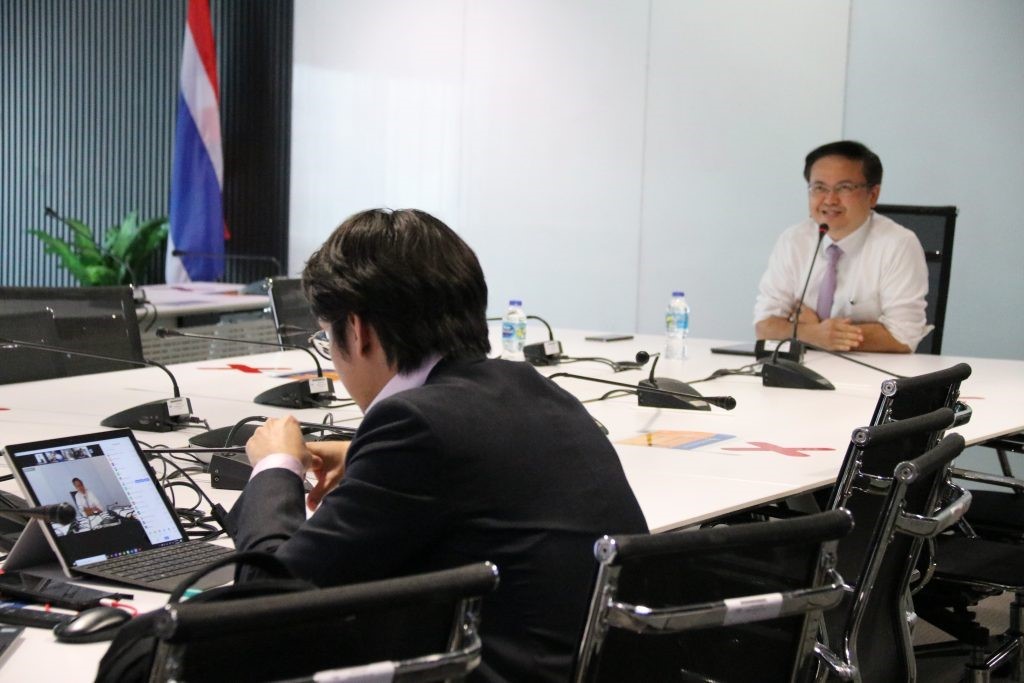 Education under the new normal will be part of the society, with engagement sought from teachers, parents, students and communities in the education management, curriculum design to reflect individual differences, varieties of tests for different objectives, and even the classroom environment. The essential element of educational transformation is to turn teachers into learning facilitators for effective education. IPST has proposed two programs to enable this development:
Transform Teachers to New Normal in Education with projects such as STEM facilitator center, STEM Education City, and STEM Education Stations established under the Public-Private-People Partnership. 
Supporting Platform for New Normal Teachers with national online platforms such as mentoring & supervising platform, online platform to provide advices to teachers and parents on STEM education. 
As STEM education promotes analytical skill which students can apply to all areas of education, IPST now partners with 38 universities under Rajabhat University system to provide STEM education training to teachers across the country.
NXPO President Dr. Kitipong Promwong pointed out that companies now prefer employees with diverse skills in addition to expertise on a specific area so that they can be more agile and able cope with uncertainties brought about by crises. It is therefore important that education sector develops a system to impart skills to students and in doing so, will need collaboration from the private sector and communities.
Participants in the meeting also shared their views that this crisis brought an opportunity to reform the education system to the new normal, and thus actions should be taken swiftly. Digital technology is a powerful platform to drive the transformation and create an Education Agility Platform which will enable the new normal education.