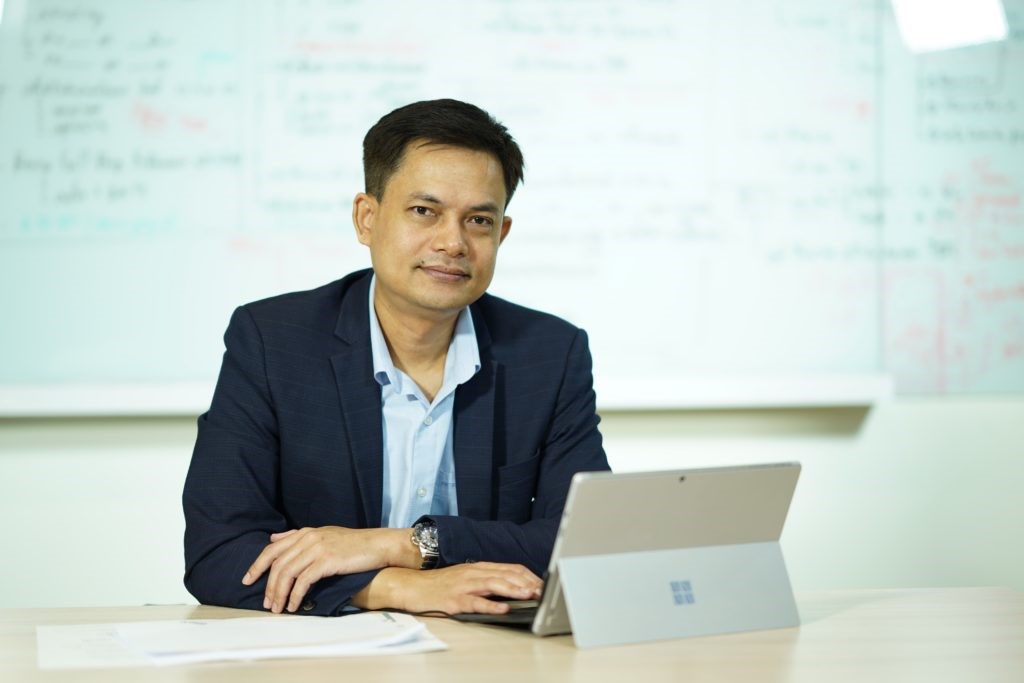 On 25 November 2021, PMU-A Director Dr. Kitti Satjawattana presented the 2021 performance report of PMU-A (Program Management Unit for Area-Based Development) to NXPO Executive Board. The following is the summary of his presentation.
In FY2021, a budget of THB 873.35 million was allocated for PMU-A. Of this amount, THB 192.1 million was disbursed to support targeted poverty eradication program modeled after the China's Targeted Poverty Alleviation campaign. A database of poor population has been established, containing detailed information of 140,045 households (637,599 people) and a system has been developed to analyze the root cause of poverty in each area and connect poor people to available welfare and assistance programs. Furthermore, a poverty eradication with STI model has been designed.
To support the development of local economy, a Local Enterprise's Operating System (LEOS) was launched to compile information of local enterprises and food chain (digital) label. A capacity building program and career development model were implemented to assist local enterprises navigating through the pandemic.
A new platform for area-based culture has been developed with an objective to create economic value from local arts and culture and strengthen a grassroots economy by offering cultural good and services. In addition, a platform for community innovation has been developed to encourage community innovation which will support the development of sustainable grassroots economy. Technology and Innovation Library as well as Village Profile were among initiatives underpinning a grassroots economy.
A city development and new growth program has been introduced under the livable city and urbanization platform aiming at designing city development and learning mechanism, implementing a city open data for public access, creating a financial system to stimulate new investment and formulate policy recommendations to reduce inequality, and supporting urbanization for better quality of life of residents.
As for the 2022 work plan, PMU-A will continue to implement the poverty eradication program in 20 provinces, strengthen a grassroots economy with local enterprises and cultural capital, build capacity of local administrative offices and develop livable cities.