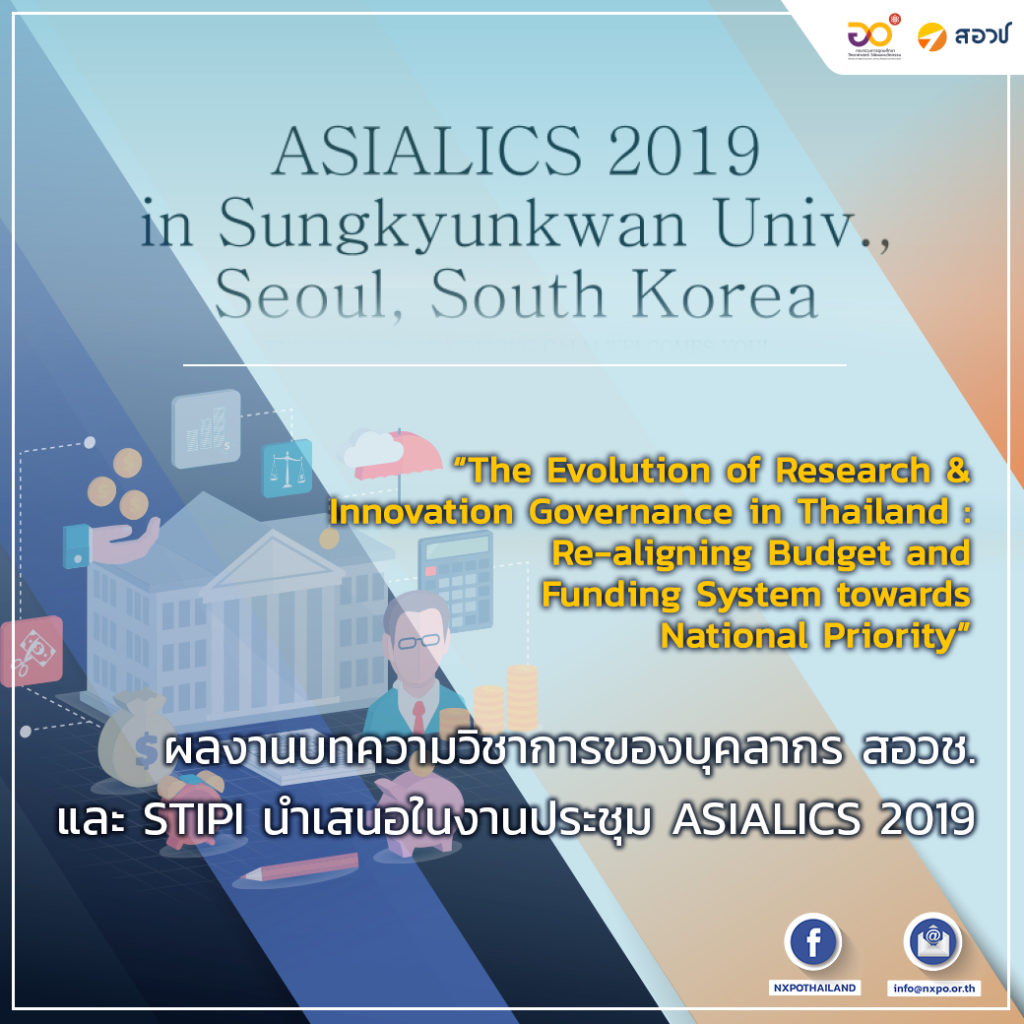 The paper on "The Evolution of Research & Innovation Governance in Thailand: Re-aligning Budget and Funding System towards National Priority" was presented at the Asia Association of Learning, Innovation, and Coevolution Studies (ASIALICS) 2019. The paper discussed the research and innovation system reform in Thailand in the aspects of structure and mechanism and made an argument on the importance of block grant and multi-year grant in the budget allocation and management to support policy deployment and priority setting. Furthermore, the article contained an analysis of challenges in the reform process, including paradigm and mindset shift and regulatory framework which are crucial to the successful implementation of the research and innovation system reform.
This study was a collaboration between NXPO and Science Technology and Innovation Policy Institute (STIPI) of King Mongkut's University of Technology Thonburi (KMUTT). The paper was co-authored by NXPO Executive Vice President Dr. Siriporn Pittayasophon, NXPO Policy Specialist Ms. Pattira Kuakim, STIPI Director Dr. Santi Charoenpornpattana and STIPI Researcher Ms. Anittha Jutarosaga.
Full paper can be viewed below.  
R_I-Governance_Submission-1