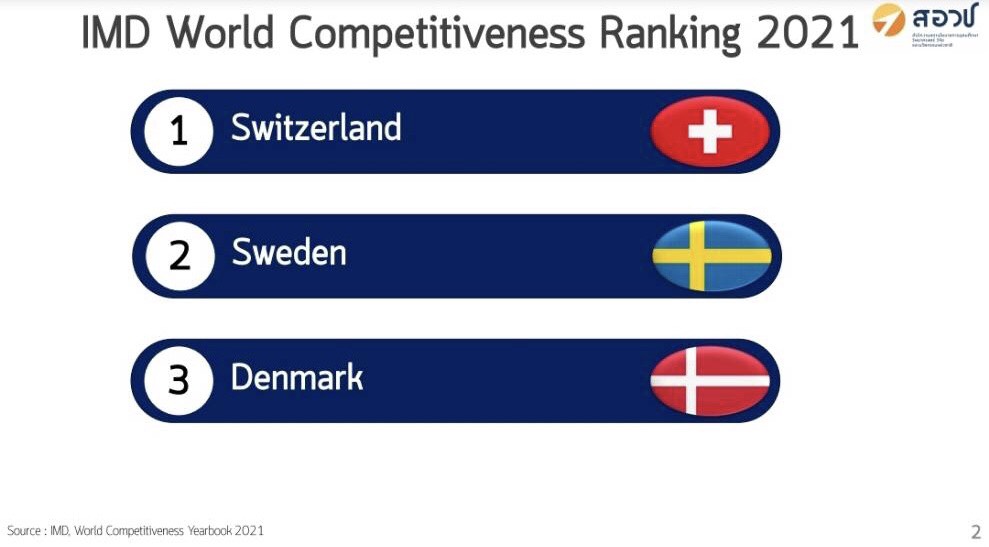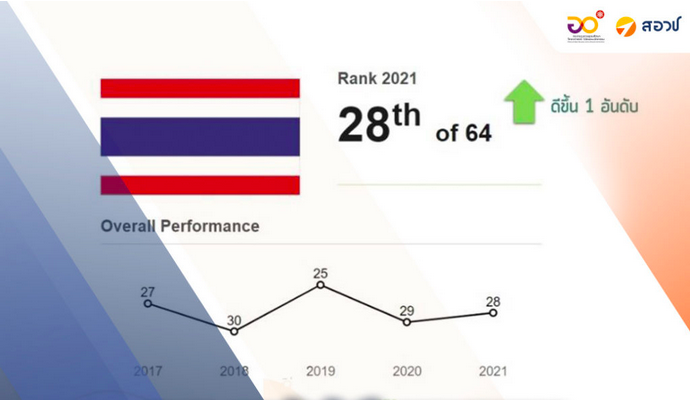 The IMD World Competitiveness Ranking 2021 recently placed Thailand in the 28th position among 64 economies, one spot up from the previous year. The latest report – released by the International Institute for Management Development (IMD) – put Switzerland, Sweden and Denmark in the top three rankings. The ranking benchmarks the country's performance based on a number of criteria, including scientific infrastructure and education.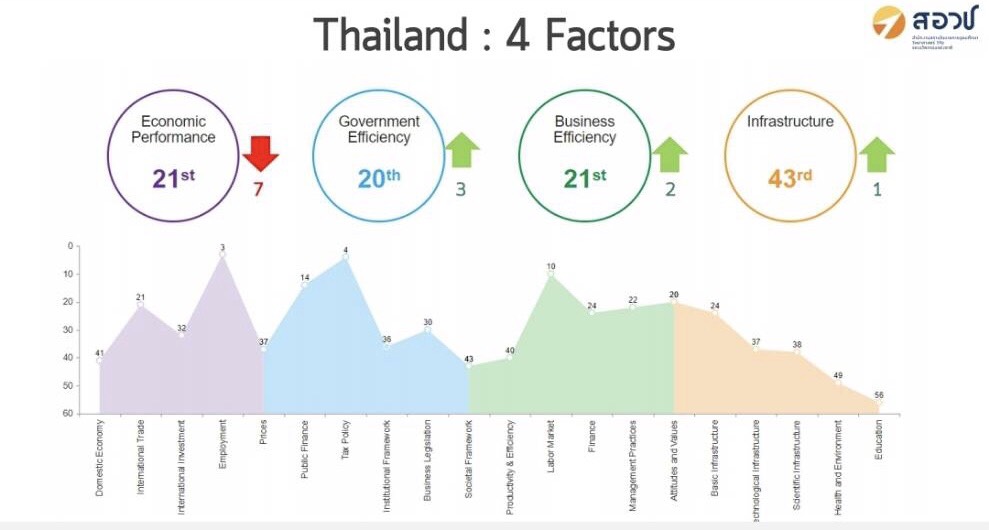 In terms of scientific infrastructure competitiveness, Thailand moved up one sport to 38th, reflecting the country's commitment to scientific development. The latest survey showed that Thailand's total R&D expenditure as a percentage of GDP increased from 1.11% to 1.14%. Major contribution came from the private sector that jumped from 4.426 to 4.807 billion USD, demonstrating the growing enterprise innovation. Scientific publication also saw an increase of more than 1,000 research papers. 
While Thailand's education competitiveness ranking fell one spot to 56th, there was improvement made in some criteria such as English proficiency, university education meeting the needs of a competitive economy, university education index, adult illiteracy rate and language skills meeting the needs of enterprises.