NXPO's Report on Post-COVID-19 Strategy was named outstanding research and innovation for the new normal. The report was among ten achievements recognized by Ministry of Higher Education, Science, Research and Innovation (MHESI) at the press conference hosted by MHESI on 24 December 2020.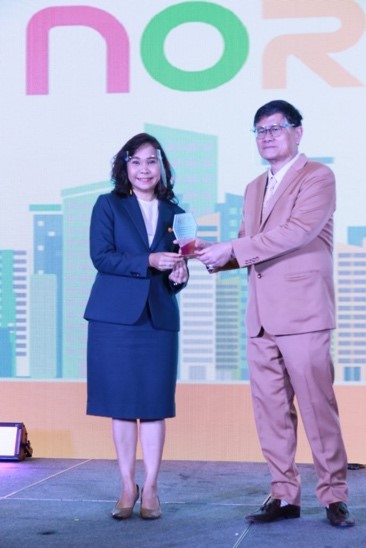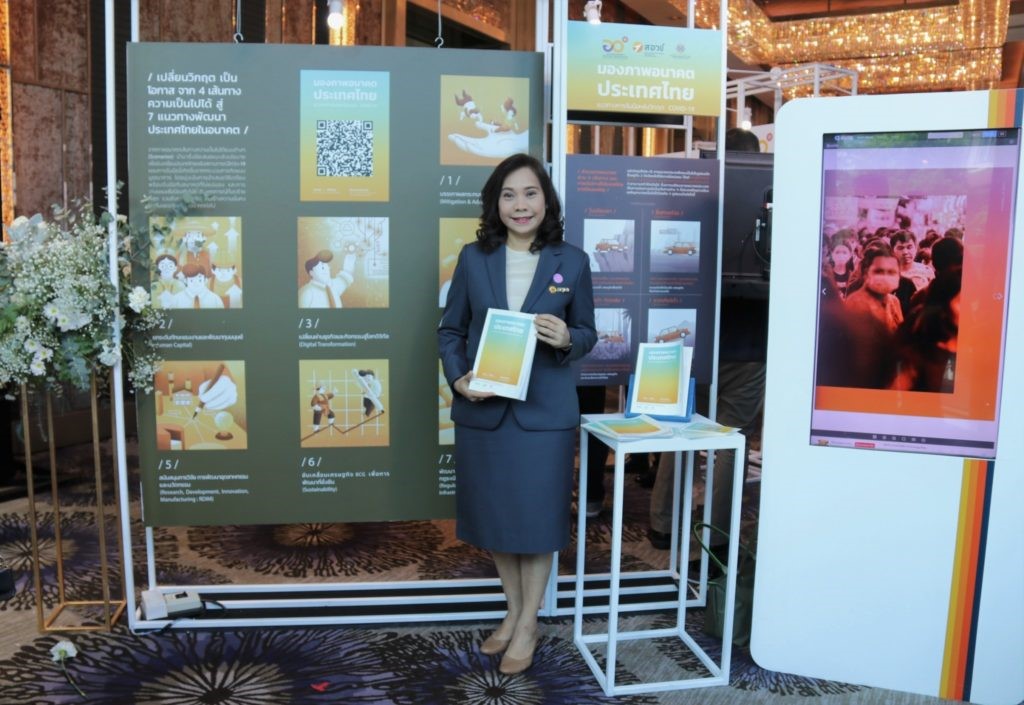 At the award presentation ceremony, NXPO Vice President Dr. Kanchana Wanichkorn revealed that "Report on Post-COVID-19 Strategy" was the result of a study conducted by NXPO in collaboration with Thailand Future Foundation. The report details post-COVID-19 scenarios and policy recommendations to ease Thailand through 4 phases: Restriction Phase (the 1st – 6th months) involves the control of the outbreak, Reopening Phase (the 7th– 12th months) involves the relaxing of control measures, and gradually reopening of businesses, Recovery Phase (the 13th – 18th months) is the revival of the economy and society and Restructure Phase (the 19th months onwards for the next five years) is the period of reform adjusting to the new normal.
The study identified four different scenarios of how the future might develop post-COVID-19. As a number of new cases have emerged, Thailand's current situation fits the "Risky Business" scenario described in the study. Under this "Risky Business" scenario, the outbreak is not yet under control and Thai people still have no access to vaccine. All the while, the economy is recovering, and businesses are thriving owing to domestic consumption and supported by digital platform. The government fund has been directed to promote Thailand to become the hub of food and health security. While Thai people maintain social distancing, the surge of COVID-19 cases is attributed to illegal migrants. Hybrid learning – combining online and on-site teaching – is adopted in schools and higher education institutes.
The report offers recommendation and policy direction for 11 areas: agriculture, food industry, manufacturing, tourism, SMEs & IDEs, local economy, creative & cultural economy, public service, health, education and society.
Dr. Kanchana added that different future scenarios presented in this report can be used by any organization to prepare its own strategy and plan to get through the pandemic and for post-COVID recovery. Scenario building is part of strategic foresight – an exercise that will lead to the formulation of effective policy and plan. NXPO is preparing additional information on strategy for economic recovery and the role of higher education, science, research and innovation for the new edition of this report to be released in early 2021.
Report on Post-COVID-19 Strategy is available at: https://www.nxpo.or.th/th/report/6300/