On 7 September 2023, NXPO President Dr. Kitipong Promwong and Ms. Panisa Harnpathananun, Director of Higher Education Innovation and Future Skills Development Division, participated in the 2023 Public Sector Excellence Awards Presentation Ceremony. NXPO's STEMPlus Platform was awarded this prestigious prize, presented by the Office of the Public Sector Development Commission.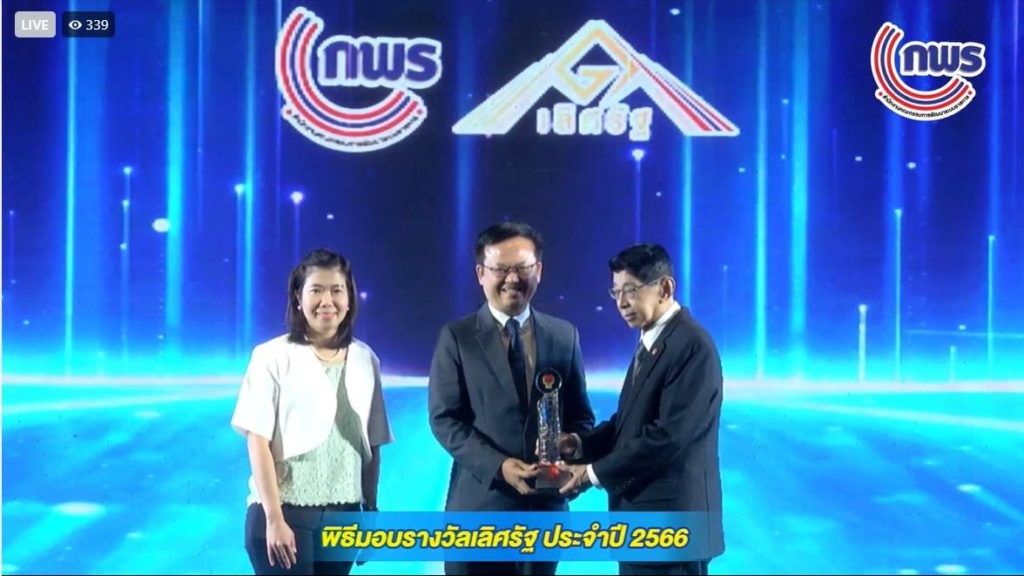 STEMPlus has been established as a platform for STEM human resource development and strategic planning. The platform compiles training courses for upskilling and reskilling the workforce to meet industry requirements and support future industries. T also connects and matches the supply and demand for manpower.
STEMPlus primarily serves three target groups. For enterprises, STEMPlus facilitates tax benefits for enterprises engaged in STEM employment and employee development. Enterprises can claim a 150% tax deduction for expenses incurred in hiring employees with advanced STEM knowledge and a 250% tax deduction for employee development expenses spent on MHESI-certified courses. A total of 4,446 STEM employments in 105 companies have been certified. At present, the platform contains a list of 691 training courses offered by 70 training centers. A total of 55,130 individuals have received training, with the goal to reach 100,000 by 2024. For students and the general public, STEMPlus provides a skill assessment tool and offers opportunities to develop necessary skills to advance their careers. These include the launch of eleven new university sandbox programs, aimed at producing 20,000 highly skilled talents by 2032. For training centers, STEMPlus provides accreditation for STEM training courses that develop skills in accordance with future skill set demands.
This award is a testament to the determination and dedication of the team behind the STEMPlus Platform, committed to driving STEMP workforce development and planning in Thailand to meet the demands of industries.