On 21 August 2023, NXPO and the Program Management Unit for Competitiveness (PMUC) welcomed the visit of Japanese delegation, comprising Mr. Kiyoura Takashi, Deputy Director-General of Science and Technology Policy Bureau, Ministry of Education, Culture, Sports, Science and Technology (MEXT), and representatives from MEXT, Japan Science and Technology Agency (JST) and the Embassy of Japan in Thailand.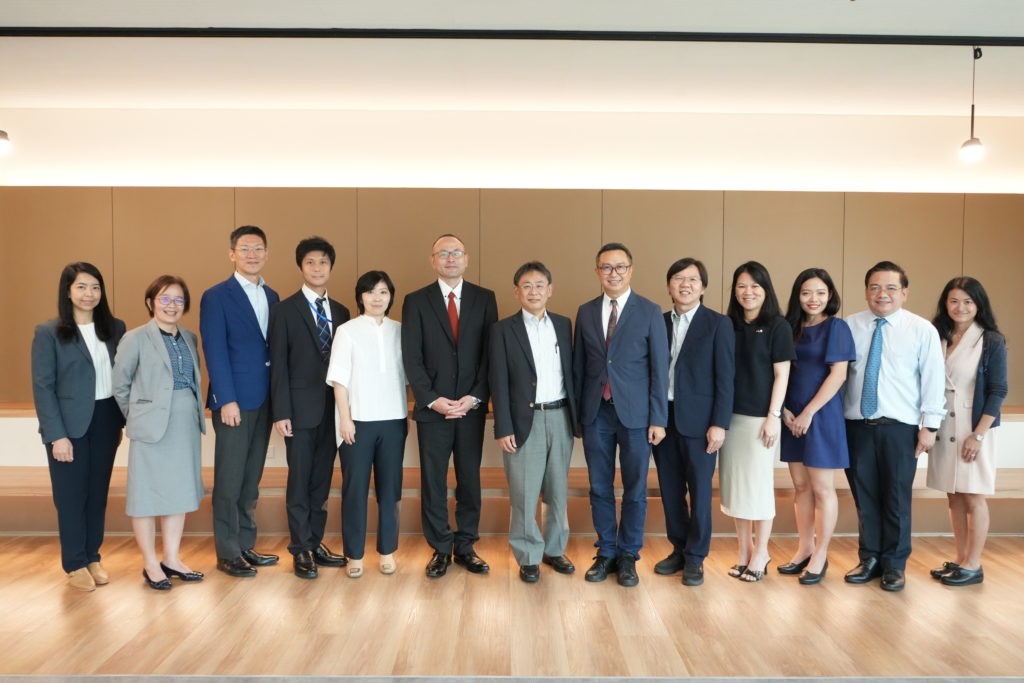 NXPO Vice Presidents Dr. Surachai Sathitkunarat and Dr. Poolsak Koseeyaporn led the representatives from NXPO and PMUC to discuss on-going and new initiatives between Thailand and Japan, including:
Technology foresight, through APEC Center for Technology Foresight (APEC CTF).
KOSEN education program to support manpower development in engineering, technology and innovation.
Design of policies and an ecosystem to foster startups in functional and future food, focusing on business matching activities between startups and the food industry and traders in Thailand and Japan.
Activities supporting the Bio-Circular-Green Economy (BCG) and net-zero emission goal
Joint research funding program between PMUC and JST to facilitate research collaboration between Thai and Japanese scientists.