NXPO Executive Board meeting took place on 17 January 2022 with Prof. Dr. Anek Laothamatas, Minister of Higher Education, Science, Research and Innovation serving as the chairman. In his opening remarks,
Minister Anek shared with the meeting his experience visiting Satun UNESCO Global Geopark. He further expressed his view that the scientific and natural significance of the geopark combined with the multicultural value of this area make the geopark an ideal site for Sustainable Development Institute under the BCG national agenda where Thai and foreign researchers can come together to perform studies and novel concept and technology can be demonstrated. A cultural mapping exercise has also been proposed to identify ways to strengthen the community and develop the creative economy.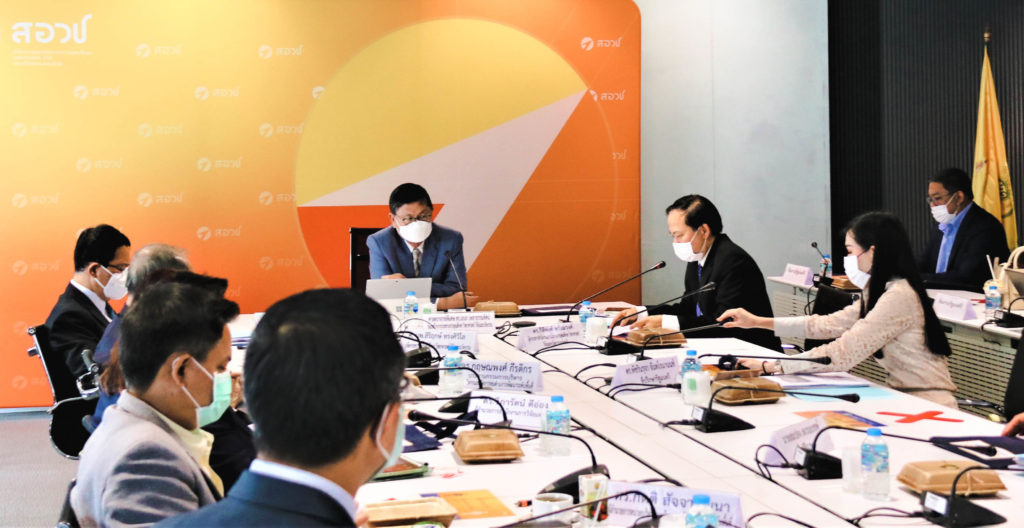 The board also discussed Thailand's goal of achieving GHG (greenhouse gas) Net Zero by 2065. NXPO President Dr. Kitipong Promwong stated that higher education, science, research and innovation can play a major role in this initiative by developing knowledge, technology, facility and experts to support the transformation, as well as scaling some successful pilot projects, drawing international funding and supporting incubators and accelerators. As for the workplan, NXPO will be working on 7 areas:1) formulating policy recommendation for GHG emission reduction and climate change adaptation, 2) creating a policy forum and a consortium employing a foresight process, 3) designing and connecting a financial instrument, 4) developing experts and key knowledge in the area of climate change, 5) establishing an institute for sustainable development and trade, 6) strengthening both brainpower and manpower system to support climate action, and 7) rolling out measures to promote GHG reduction with the National Farmers Council.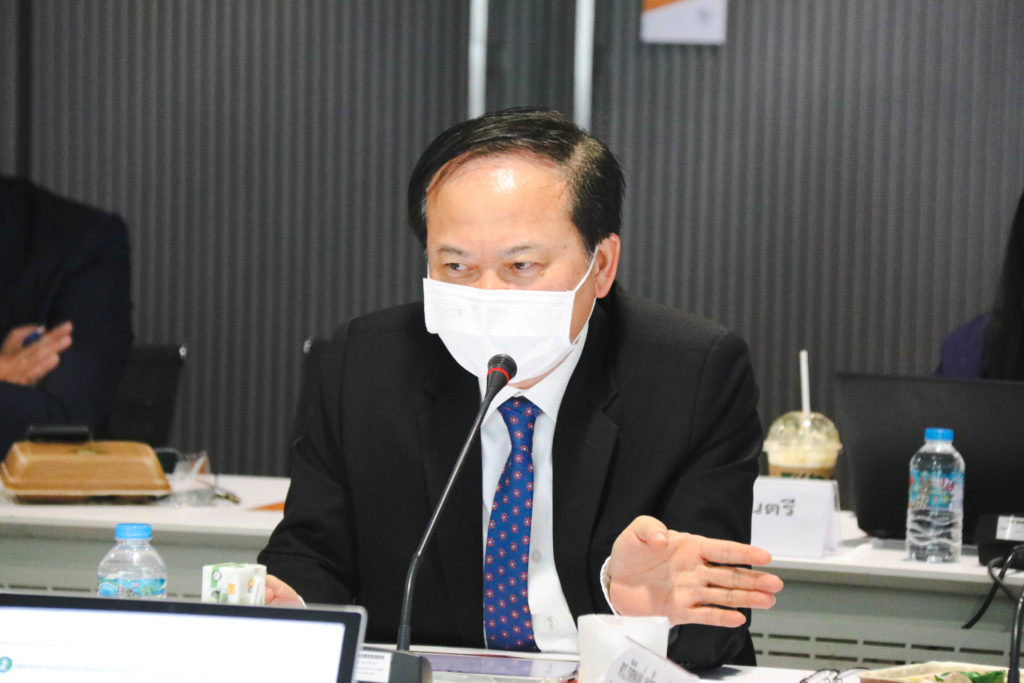 Following the board recommendation to explore the potential of knowledge on culture and civilization to drive the creative economy, NXPO has been collecting expert opinions and formulate an action plan. The action plans, as presented by NXPO Vice President Dr. Kanchana Wanichkorn, is made up of 6 areas: 1) database development by compiling knowledge obtained from studies on civilization and potential use in the creative economy, 2) manpower development focusing on arts and creative design, 3) policy and ecosystem development, 4) research, development and innovation emphasizing the creative economy, digital creativity and cultural innovation corridor, 5) establishing a cultural and art innovation collaborative platform to encourage conservation and utilization, and 6) promoting soft power.