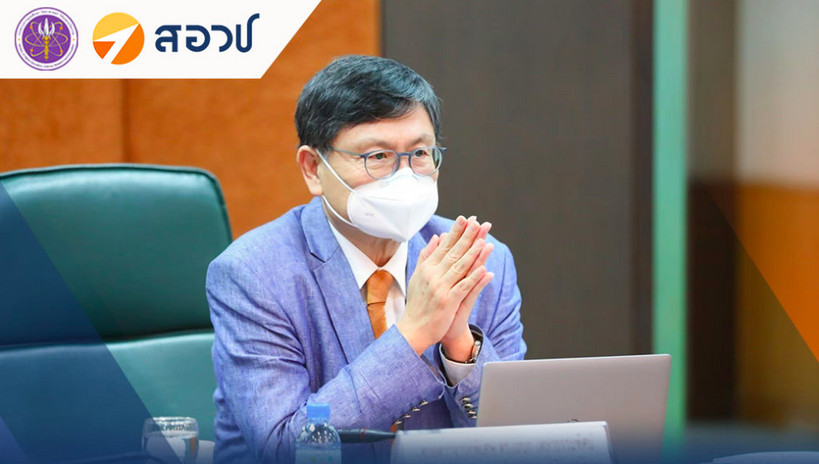 Prof. Dr. Anek Laothamatas, Minister of Higher Education, Science, Research and Innovation announced that on 4 January 2022, the cabinet approved a FY 2023 budget of THB 143.73 to the ministry – THB 114.63 billion for higher education and THB 29.1 billion for science, research and innovation. The budget allocation was made according to the new budgeting system allowing block grant and multi-year budgeting. Overall, the budget will be spent to drive national agendas such as the Bio-Circular-Green Economy (BCG) and build competitiveness for long-term development in order to enable Thailand to become a developed nation.
The higher education fund will support manpower development and strengthening academic excellence of higher education institutions according to article 45(3) of the Higher Education Act B.E. 2562 and the Ministerial Regulation B.E. 2564 on the Classification of Higher Education Institutions. Additionally, the meeting also endorsed the use of demand-directed budgeting principle in budget allocation and management to ensure the quality of graduates meeting the requirements of industry. Examples of programs include 1) lifelong learning education to meet the requirements of labor market, aiming to produce 1,367,864 new graduates in a degree program with 410,360 earmarked for BCG and target industries, as well as no less than 130,000 graduates in a non-degree upskilling/reskilling/new skill program, and 2) reinventing university enabling universities to produce workforce for future innovation-based industries and develop excellence in the area of choice.
The science, research and innovation fund will be utilized to support on-going programs such as BCG, Genomics Thailand, poverty eradication, grand challenges, crisis mitigation and research commercialization, as well as new initiatives under the new science, research and innovation plan (2023-2027) such as vaccine research, development of electric vehicle industry and space industry development. The new science, research and innovation plan (2023-2027) sets the framework of science, research and innovation development to fulfil all 13 milestones outlined in the draft 13th National Economic and Social Development Plan, including medical and wellness, premium agriculture products, future workforce, trade and logistics, electric vehicle, smart city, circular and low-carbon society, and strong SMEs.