The National Higher Education, Science, Research and Innovation Policy Council (Policy Council) convened on 29 November 2021. The meeting was chaired by Deputy Prime Minister Don Pramudwinai, with Deputy Prime Minister Wissanu Krea-ngam and MHESI Minister Anek Laothamatas serving as Vice Chairs.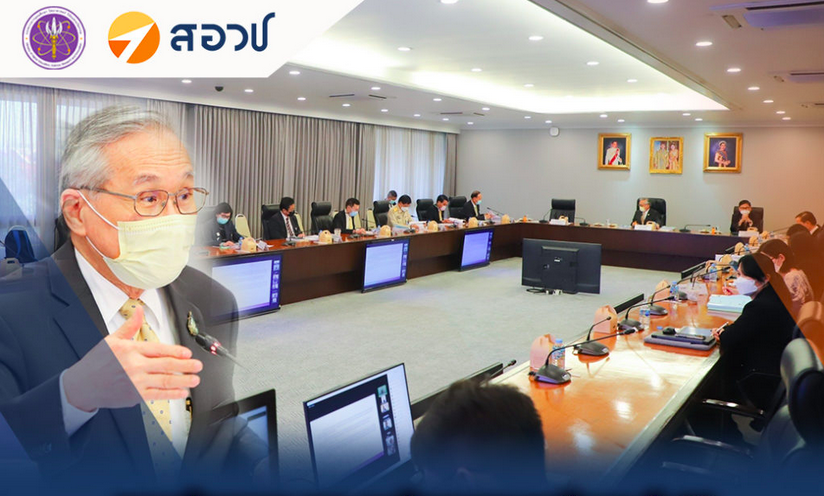 The meeting deliberated on a number of agenda items as outlined below.
The 2023 Higher Education Budget
The meeting approved THB 114.63 billion for the 2023 higher education budget. The fund will go towards manpower development in the forms of degree, non-degree and life-long learning programs, as well as strengthening academic excellence of higher education institutions. Additionally, the meeting also endorsed the use of demand-directed budgeting principle in budget allocation and management to ensure the quality of graduates meeting the requirements of industry.
The 2023 Science, Research and Innovation Budget
A THB-29.1-billion budget was approved for science, research and innovation for FY 2023. Block grant, multi-year budgeting and a performance-based system will be employed in the budget allocation and management. Science, research and innovation fund will be utilized to support on-going programs such as Bio-Circular-Green Economy (BCG), Genomics Thailand, poverty eradication, grand challenges, crisis mitigation and research commercialization, as well as projects such as vaccine development, development of electric vehicle industry and space industry development.
R&D Strategic Plan for Agriculture and Agro-industry and Agricultural Manpower Development Plan
The meeting took note of the 2023-2027 R&D Strategic Plan for Agriculture and Agro-industry and the 2023-2032 Agricultural Manpower Development Plan presented by Mr. Naraphat Kaewthong, Vice Minister of Agriculture and Cooperatives and Mr. Sumran Sarabun, Deputy Permanent Secretary, Ministry of Agriculture and Cooperatives. The information shall be used by the Higher Education Commission and the Science, Research and Innovation Committee to drive the policy and budget allocation for higher education, science, research and innovation accordingly.
Establishment of a New Organization for Program Management Units
The Policy Council took note of the progress made on a previously endorsed proposal to establish a new organization to house the function of Program Management Units currently operating under the auspices of NXPO. NXPO reported that the bill to establish a new organization has been drafted and a hearing will soon be held among stakeholders before advancing the proposal to the Cabinet.