On 11 November 2021, NXPO entered into an MOU with 16 organizations from academic, public and private sectors to establish Thailand Synthetic Biology Consortium (SynBio Consortium) aiming to drive research, innovation and application of synthetic biology in Thailand to underpin biobased industry. All seventeen consortium members are NXPO, the National Science and Technology Development Agency (NSTDA), the Federation of Thai Industries (FTI), the National Innovation Agency (NIA), Bangchak Corporation Public Company Limited, BBGI Public Company Limited, Thai Union Group Public Company Limited, Betagro Group Public Company Limited, Bio Buddy Company Limited, Tastebud Company Limited, and 7 universities – Chulalongkorn University, Naresuan University, Vidyasirimedhi Institute of Science and Technology (VISTEC), Rajamangala University of Technology Thanyaburi, Kasetsart University, Maejo University and Suranaree University of Technology.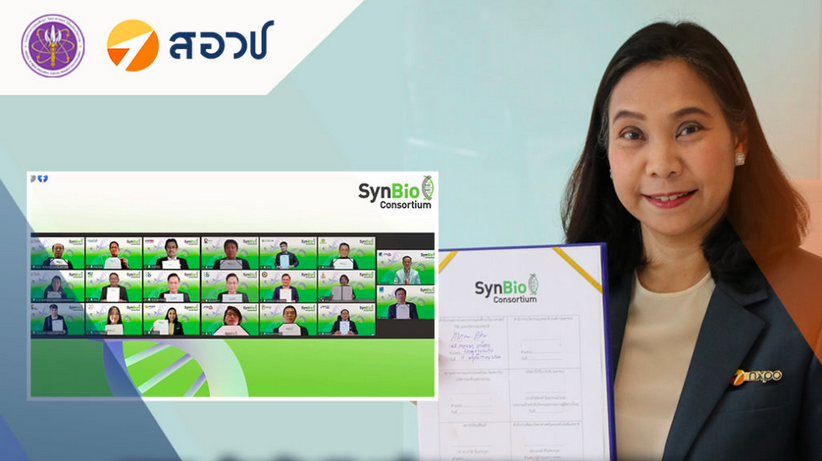 In addition to the MOU signing ceremony, a seminar on synthetic biology was held with three experts. Dr. Ajikumar Parayil, Founder & CEO of Manus Bio shared his global perspective on synthetic biology innovation, whereas Dr. Kostas Vavitsas, Manager of SINERGY Consortium discussed how Singapore aims to employ synthetic biology innovation to transform the country into a global bioeconomy hub. NXPO Vice President Dr. Kanchana Wanichkorn presented the synthetic biology ecosystem development roadmap that NXPO has developed in collaboration with stakeholders in Thailand consisting of SMEs, startups, large enterprises, research institutes and universities.
The roadmap is made up of three phases. Phase I (1-3 years) is to build capacity with collaboration platforms and demonstrate business opportunities. Phase II (3-5 years) is to raise the potential of industry and establish industry standards, and Phase III (5 years) is to create deep tech startups and enterprises to support new industries. Four anchor programs will be established, namely 1) SynBio Academy, 2) investment & strategic funding program, 3) R&D infrastructure program and 4) ecosystem and regulatory framework program.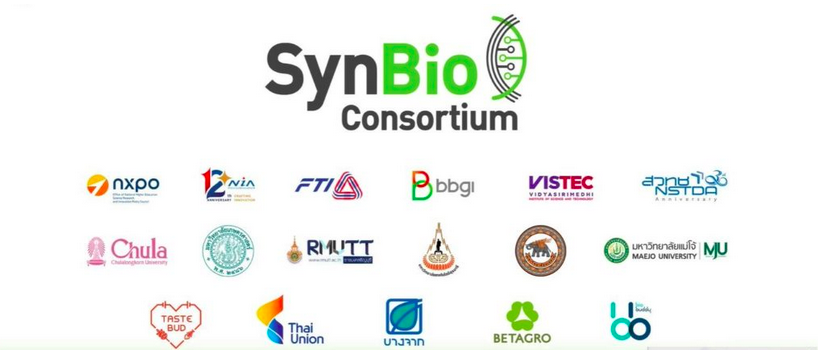 The event concluded with a launch of Thailand Synthetic Bioeconomy Outlook and Key Milestones e-book contributed by the SynBio Consortium Working Group. The e-book is available for download at: https://www.nxpo.or.th/th/report/9291/.