On 26 October 2021, Prof. Dr. Anek Laothamatas, Minister of Higher Education, Science, Research and Innovation (MHESI), presided over an MOU signing ceremony launching "High-skilled Workforce Development Platform for Strategic Industries". The parties engaging in this project include the Office of MHESI Permanent Secretary, NXPO, the Board of Investment (BOI), the Council of Science Dean of Thailand and the Council of Engineering Deans of Thailand.

In his remarks, Minister Anek stressed the importance of this new platform in delivering skilled STEM workers to meet the demand and requirements of strategic industries. He further noted that education sandbox has been introduced to unlock restrictions and will be employed as a tool to allow new forms of education programs to be developed to meet the demand of industry and lifelong learners.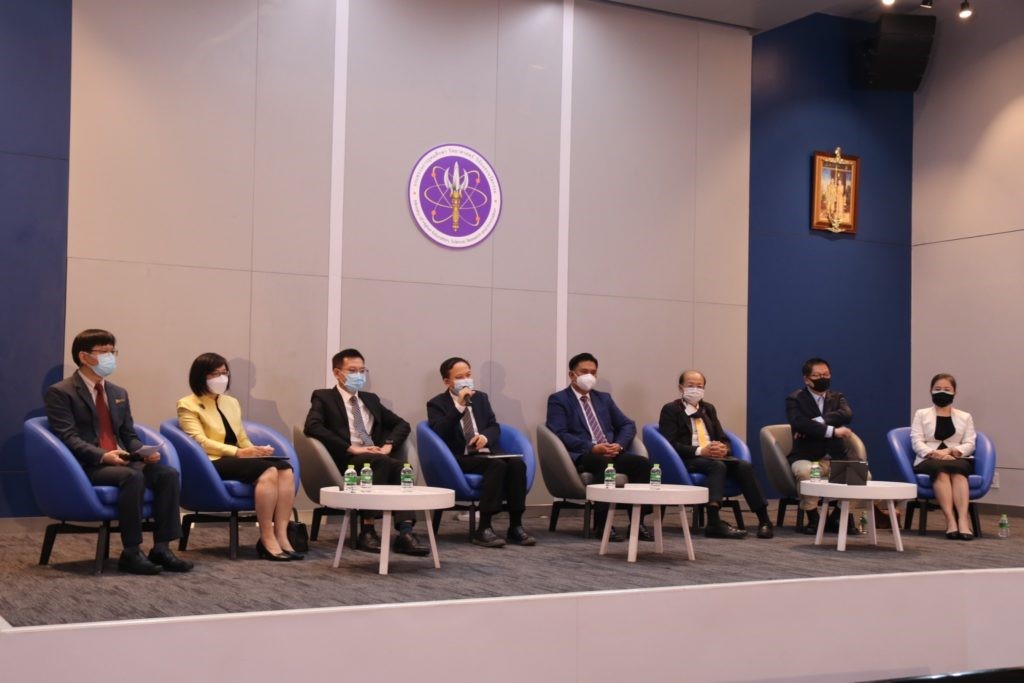 In the seminar following the signing ceremony, NXPO President Dr. Kitipong Promwong highlighted future trends in manpower development. Manpower development will undergo the following transformation:
From supply-driven to co-creation in which both educational institutions and employers work together to develop platform and curriculum.
From degree-based to ability-oriented education.
From content-based to competency-based education.
From catering to 3-stage life to meeting the needs of multi-stage life.
From individual institution to credit bank system.
Higher education institutions become more open and engaging with the industry and society.
From local perspective to global perspective.
Higher education becomes more accessible and affordable.
From supply side financing to demand directed financing.
NXPO will utilize these trends in the design of actionable policy and measure to drive the reinvention of higher education system.
BOI Secretary General Duangjai Asawachintachit added that STEM talent plays a major role in attracting foreign investment. Investment promotion measures are offered to enterprises engaging in STEM workforce development or establishing human resource development institutions.