At the recent NXPO Executive Board Meeting, Prof. Dr. Anek Laothamatas, Minister of Higher Education, Science, Research and Innovation (MHESI) and Board Chairman shared the news of Thailand ranking fifth in the World's Best Countries for Cultural Heritage Influence according to the CEOWORLD magazine 2021 report.
Minister Anek underscored the positive influence of cultural heritage in Thailand's economy through tourism and creative industry. He further encouraged Thai organizations to capitalize on the cultural heritage to boost the country's creative economy by applying higher education, science, research and innovation to generate economic value out of cultural heritage, and to join force with neighboring countries, China and India to establish Asian cultural heritage.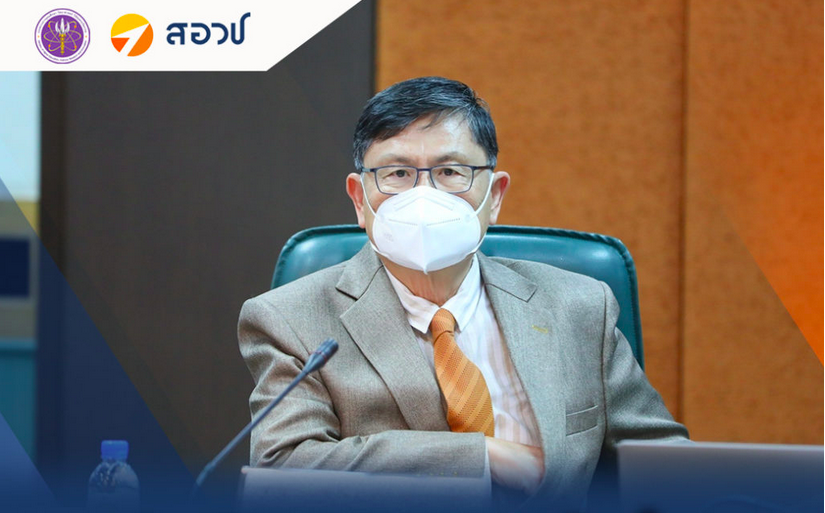 In addition, NXPO President Dr. Kitipong Promwong reported the progress of 2021 NXPO work plan implemented through seven platforms: 1) innovation ecosystem, 2) bio-circular-green economy (BCG), 3) grassroots economy, 4) higher education reinvention, 5) system reform, 6) social innovation and 7) policy design process. Achievements thus far include: 1) the endorsement of Thai Bayh-Dole Act by the joint sitting of the National Assembly on 17 September 2021; 2) the proposal to establish a new organization to accelerate research and innovation for national competitiveness and area-based development; 3) a high-skilled workforce development program for an annual production of 20,000 engineers and scientists to support an annual investment of THB 70 billion; 4) BCG policy and strategy focusing on medical device industry, transition to a low-carbon economy and bioindustry; 5) strategic foresight studies on higher education system, Rajamangala university system and Rajabhat university system; 6) Thailand Higher Education and Innovation Policy Accelerator (THIPA) emphasizing higher education reinvention and poverty/inequality eradication; 7) system research on social innovation; and 8) raising public awareness on higher education, science, research and innovation through activities such as regular webinars on interesting topics and the production of documentary TV show THE NEXT in collaboration with ThaiPBS.