The 2020 performance report of Program Management Unit for Area-based Development (PMU-A) was presented to the NXPO Executive Board meeting on 19 May 2021. Dr. Kitti Satjawattana, PMU-A Director reported that the unit had been operating according to the Research and Development for Area-based Development and Inclusiveness Platform in the Higher Education, Science, Research and Innovation Policy and Strategy by focusing on 4 areas: 1) local economy and innovative community, 2) poverty eradication, 3) smart and livable city and 4) solutions to national crisis.
In FY 2020, a 664.21 million THB budget was allocated from the STI Promotion Fund to PMU-A. A total of 651.21 million THB (98.04% of the total budget) was granted to 46 recipient organizations to support a total of 88 research and development projects. An example of on-going projects is research and innovation for target poverty alleviation which involves several local universities throughout Thailand. The project identified poor people and place them in the government system, as well as verified the data on the system. Poor people are classified into one of the following categories with corresponding assistance programs:
Relative poverty defined as people facing debt. This group of poor people is put in contact with the research, innovation and business assistance programs offered by government agencies under Ministry of Interior, Ministry of Agriculture and Cooperatives, Ministry of Social Development and Human Security and Bank for Agriculture and Agricultural Cooperatives to help them make a living, earn a decent income and have a better quality of life.
Absolute poverty defined as people lacking basic necessities. This group is placed under the welfare programs -offering shelters, jobs, education and healthcare – made available by public and private organizations such as Ministry of Interior, Ministry of Agriculture and Cooperatives, Equitable Education Fund (EEF) and Community Organizations Development Institute.
An extensive survey was conducted in a pilot project to collect data and information in ten provinces with the lowest per capita income, namely Mae Hong Son, Amnat Charoen, Surin, Chai Nat, Yasothon, Sisaket, Sakon Nakhon Mukdahan, Kalasin and Pattani. The study found a total of 352,991 poor people. The information was submitted to relevant agencies in the respective areas to provide assistance. The study will be expanded to 10 addition provinces, namely Lampang, Loei, Phitsanulok, Roi Et, Nakhon Ratchasima, Phatthalung, Ubon Ratchathani, Buriram, Yala and Narathiwat.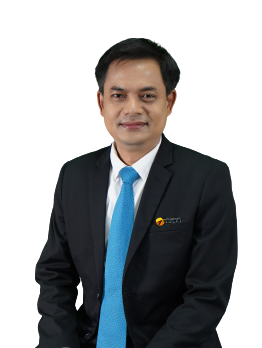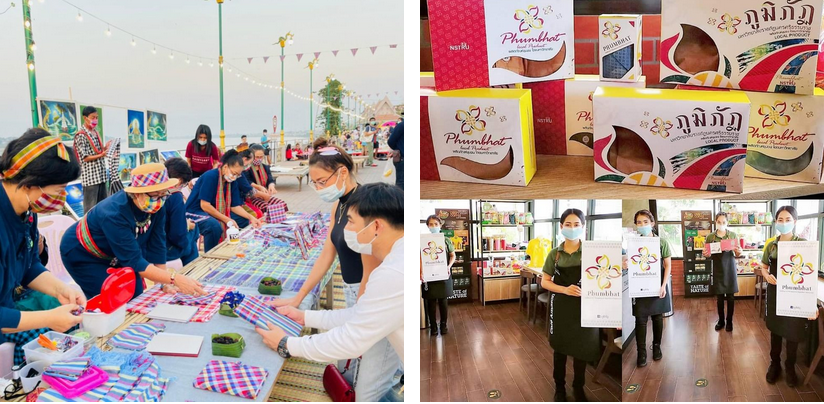 In addition to identifying poor people, the target poverty alleviation project aims to develop the capacity of local entrepreneurs to boost a local and circular economy. Universities based in the area are a major driving force to upgrade knowledge and skill of entrepreneurs. The project also looks into the systems and mechanisms that will enable universities to effectively serve the area-based development mission, creating self-reliance and sustainability in the community. A total of 417 community enterprises have participated in the project. Success stories include an establishment of a distribution company to absorb the supply of halal curry paste products from a community enterprise in Pattani and sell the products in Malaysia and an upgrade of local product quality to meet industrial standards such as GMP, halal and FDA.
Another project presented to the meeting was the role of universities in providing market access for community products. Nakhon Si Thammarat Rajabhat University incorporates locally produced fabric in the design of graduation gowns, generating 9 million THB fund circulating in the community and 4 million THB going directly to local weavers. A number of online marketplaces have been created by universities and they can serve as outlets for local goods and services.
The unit also supported a project to develop the local economy from local wisdom and culture. A quiet market in Nakhon Si Thammarat province was transformed into a vibrant cultural market featuring cultural performances by youths in the area during the pandemic thanks to the team of a local university and an Silpakorn University.