NXPO President Dr. Kitipong Promwong revealed that the cabinet has approved a 117.88 billion THB fund for FY2022 higher education budget as proposed by the National Higher Education, Science, Research and Innovation Policy Council (Policy Council) of which NXPO President serving as an assistant secretary. The budget consists of three parts: a personnel budget of 70.427 billion THB, an operating budget of 38.653 billion THB and a strategic fund of 8.8 billion THB for establishing excellence and producing high-skilled workforce.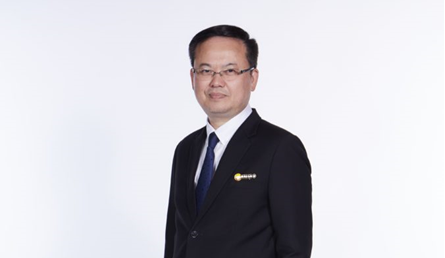 Higher education makes a great contribution to the economic and social development through fostering innovation and producing /improving skilled manpower through degree and non-degree programs. Achievements made in 2020 included Future Skill x New Career Thailand Platform offering non-degree programs on knowledge and skill required by future industries and post-COVID recovery plan and programs for future workforce to drive Bio-Circular-Green economy (BCG).
The cabinet has approved the 2021-2027 Higher Education Plan containing the following flagship programs:
Manpower Development: The plan aims to produce 1,423,653 new graduates in degree programs, and 50,000 new graduates in non-degree programs with the focus on the following areas: 1) startups, innovation-driven enterprises (IDEs), smart farmers, high value service providers, deep technology developers and creative entrepreneurs to support BCG agenda, 2) medical device industry workers and patient/the elderly caretakers to support COVID-19 pandemic and post-pandemic recovery, and 3) rail transport, logistics and aviation to support projects promoted in the Eastern Economic Corridor (EEC).
Reinventing University System: To allow each university to develop strength according to its objectives and produce skilled workforce, the following five mechanisms will be introduced: 1) lifelong learning (outputs include 40 educational platforms), 2) talent recruitment (outputs include hiring of 2,500 experts for part-time and full-time teaching), 3) internationalization (outputs include 500-student joint graduate programs with world-class institutes and 500 exchanged students), 4) ecosystem for developing new entrepreneurs (outputs include Technology-based Startup program and 300 new SMEs, and 5) quaruple helix model (outputs include 100 networks for curriculum design).
Demand-side financing will be employed as a tool for budget management and administration, with priority given to developing effective and necessary mechanisms to deploy the policy.