It is undeniable that deep tech possesses an enormous impact on S-curve industries such as autonomous vehicles, robotics and medical devices. To support and nurture deep tech community in Thailand, NXPO established Deep Tech Startup Networking Forum as a platform for deep tech startups and people having interest in deep tech to exchange view and share experience, as well as provide suggestions to government authorities on measures to create a vibrant ecosystem and support deep tech in Thailand.
Recent Deep Tech Startup Networking Forum event – held in an online format – attracted over 60 participants making up of researchers, entrepreneurs and startup advocates. Experts invited to speak at the forum include Trik Founder and CEO Natwilai Utoomprurkporn who was named one of Forbes 30 under 30 in Industry; Asst. Prof. Suthira Taychakhoonavudh, CEO and Co-founder of startup Baiya Phytopharm and an inventor of a tobacco plant-based COVID-19 vaccine; Assoc. Prof. Jessada Wannasin, 2014 Outstanding Technologist Awardee and Founder and CEO of GISSCO and Prof. Sukit Limpijumnong, President of the Institute for the Promotion of Teaching Science and Technology (IPST).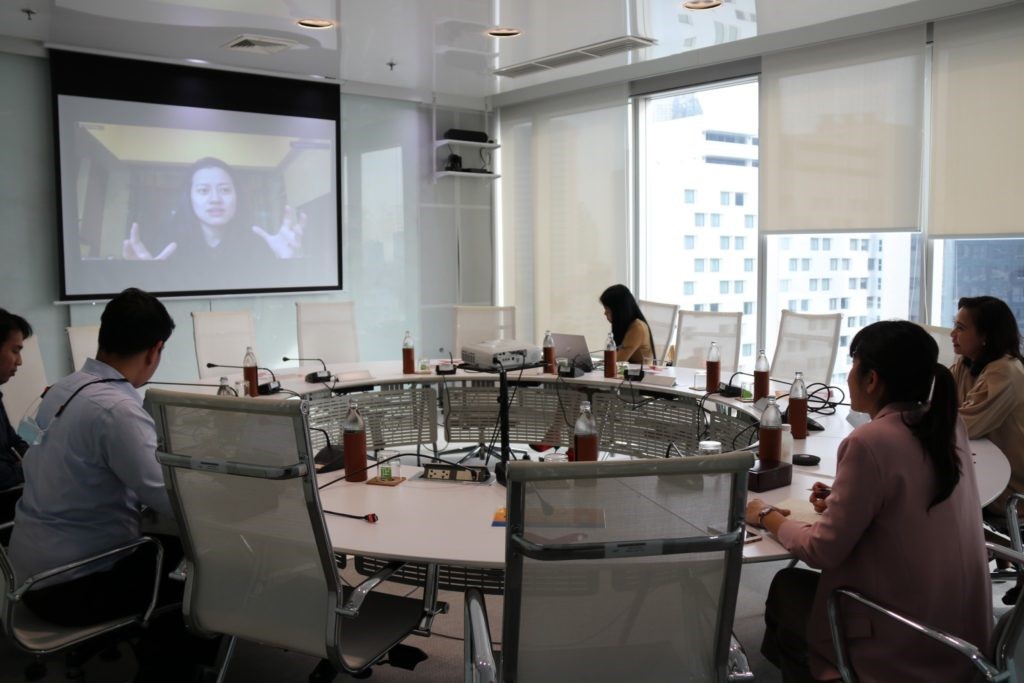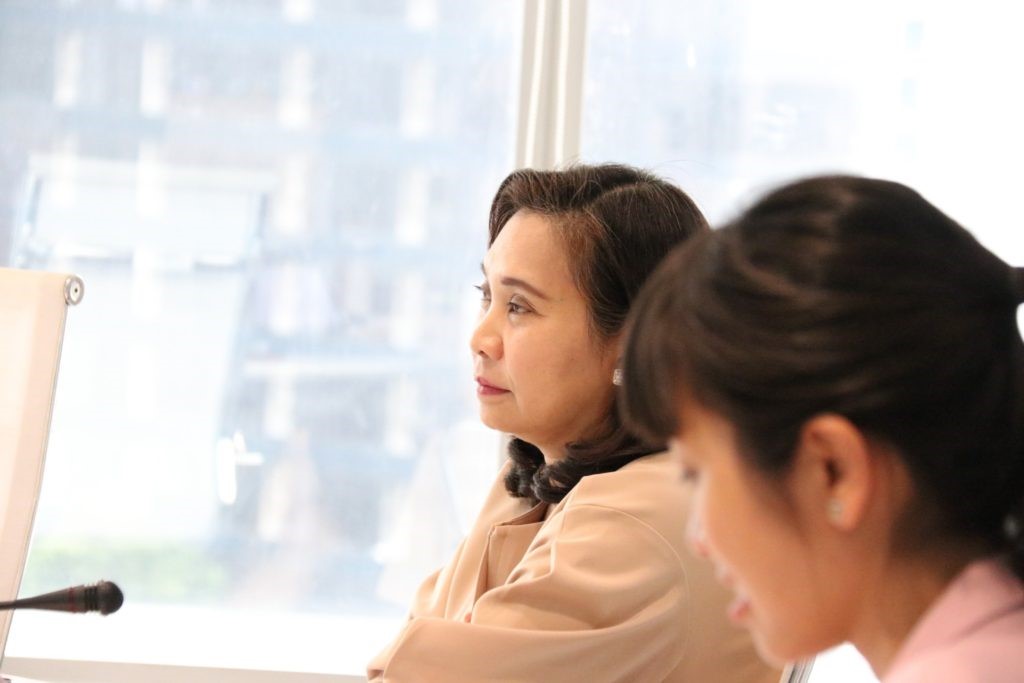 Natwilai Utoomprurkporn shared her experience in forming a startup company that it all started when she enrolled in the master's degree study in Global Innovation Design in the UK. During the course, she has developed the technology. Upon completing her study, she was at the crossroads, deciding between returning to a job she already secured in Thailand or staying in the UK to pursue her dream of founding her own startup. With the support of her family, she chose the startup path. The technology that Natwilai developed is a 3D data visualization software for the aviation and aerospace industry. At first, her company was viewed as a competitor by the drone industry. After some deliberation, Natwilai developed the sales concept that her software could be used to analyze images taken from drones, thus becoming a partner, not a competitor. From then on, she was able to convince drone companies to become her customers. She encouraged researchers and inventors who have technologies or ideas to give startup a try but do put a time frame on the pursuit. Natwilai said that Thailand has supporting elements both people and funding agencies to help startups, though admitted that the UK has a better and more matured ecosystem and market for deep tech startups. Nevertheless, she believed this forum is an excellent platform for startups and investors to meet, thus enriching a startup ecosystem for Thailand.
As an instructor at the Faculty of Pharmacy, Chulalongkorn University, Asst. Prof. Suthira Taychakhoonavudh had multiple opportunities to work with industry and recognized potential in pharmaceutical and vaccine industry in Thailand. When her university announced the policy to promote research-based startup, she partnered with her colleague Dr. Waranyoo Phoolcharoen to establish Baiya Phytopharm in 2018, using a protein expression platform – their proprietary technology – to produce recombinant molecular proteins. The COVID-19 pandemic has driven the company to develop tobacco plant-based COVID-19 vaccine and antiviral monoclonal antibodies. Based on this invention, the company recently launched a crowdfunding campaign to raise 500 million THB to build a vaccine production facility that will not only enable the fight against COVID-19 pandemic but also provide long-term health security for Thailand.
As a recipient to Thai Government scholarship to further his graduate study abroad, Dr. Jessada Wannasin was bound by his scholarship contract to teach in the university. At the time when universities did not have a policy to promote spinoffs, he found that starting his own business was not so simple and had to overcome multiple obstacles. He had to take out a loan to set up GISSCO, a company offering patented Gas Induced Semi-Solid (GISS) slurry casting process as a solution to improves aluminum die casting quality. However, as universities now have a clear policy to promote spinoffs and more funding agencies to support R&D and commercialization have emerged, the path for university researchers to form a startup is brighter than ever, thus projecting a positive vibe to deep tech startups. Dr. Jessada attributed his success factors to 4Ps: principle, passion, perseverance and pain resistance.
One of IPST activities is to provide scholarships to talented student to study science. According to Prof. Sukit, IPST was the first organization to offer its scholars the choice to work for a private company to fulfil the scholarship obligation. This policy met with criticism at first, so IPST launched a pilot project to permit scholars to work in a state enterprise and public companies. The cabinet subsequently approved this policy, thus allowing government scholars to work in a private company to fulfil the scholarship obligation. The policy is considered a game changer for deep tech in Thailand.