NXPO, in partnership with the Environmental Research Institute, Chulalongkorn University, hosted a seminar on circular economy (CE) on 16 December 2020, with representatives from the government, academic and private sectors in attendance.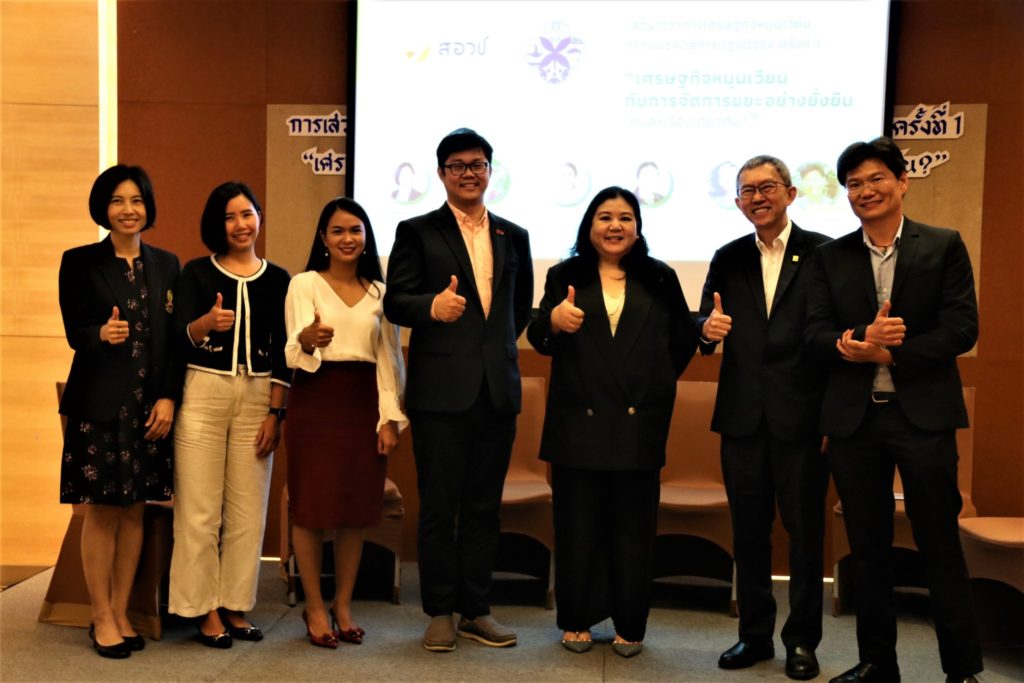 NXPO Vice President Dr. Kanchana Wanichkorn remarked at the seminar that CE is one of the components of Bio – Circular – Green Economy, or BCG Economy, that the Thai Government announced as the national agenda for sustainable development. Taking the lead in the BCG Economy agenda, Ministry of Higher Education, Science, Research and Innovation (MHESI) has designed policies and determined goals and actions to drive R&D that will help underpin the circular concept. A number of initiatives have been launched by the Program Management Unit for National Competitiveness Enhancement (PMU-C), including CE Champion that supports CE implementations in the private sector, CE Platform that develops CE solutions for various players in the industry, CE R&D that funds CE research and innovation, and CE Citizen that focuses on the development of manpower and market for CE. Nevertheless, Dr. Kanchana stressed that CE is not a mandate of one single organization but requires a concerted effort of all parties and sectors to drive the agenda and actions forward.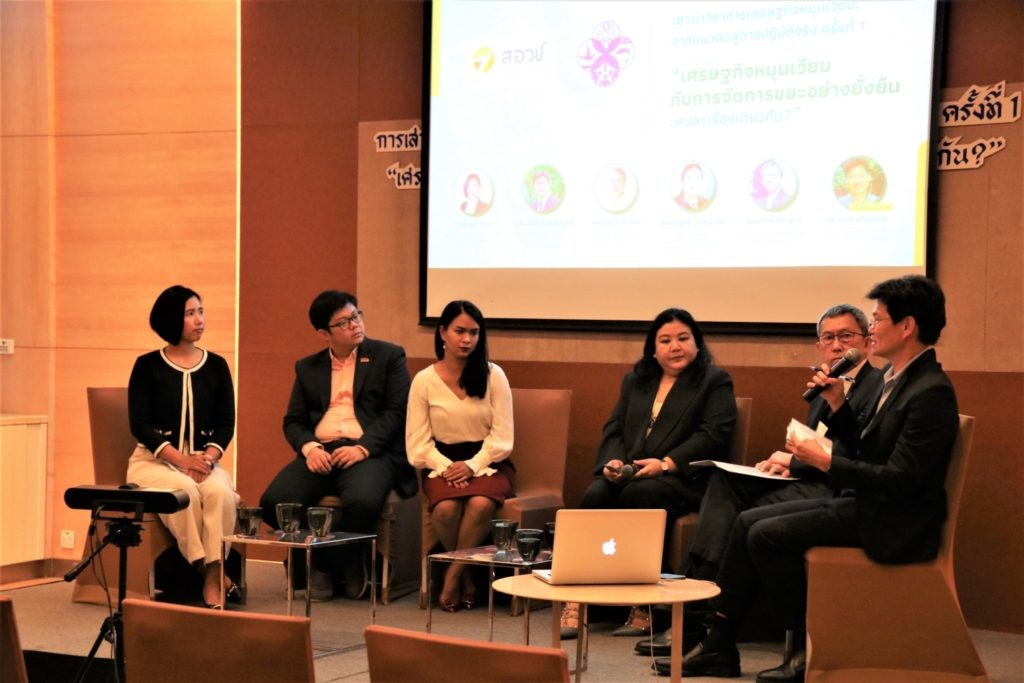 Ms. Oranuch Ratana, Acting Director of Strategy and Budgeting Division, NXPO explained that the circular concept is based on the reuse of materials and the minimization of negative impact caused by products. The scope of CE extends beyond waste management and recycling. Economic aspect must be incorporated by looking for ways to create additional value to waste. NXPO has analyzed the CE ecosystem and identified strategies for CE development in Thailand which include a clear policy, supporting mechanisms for capacity building and collaboration, de-regulations, research and innovation as well as public education.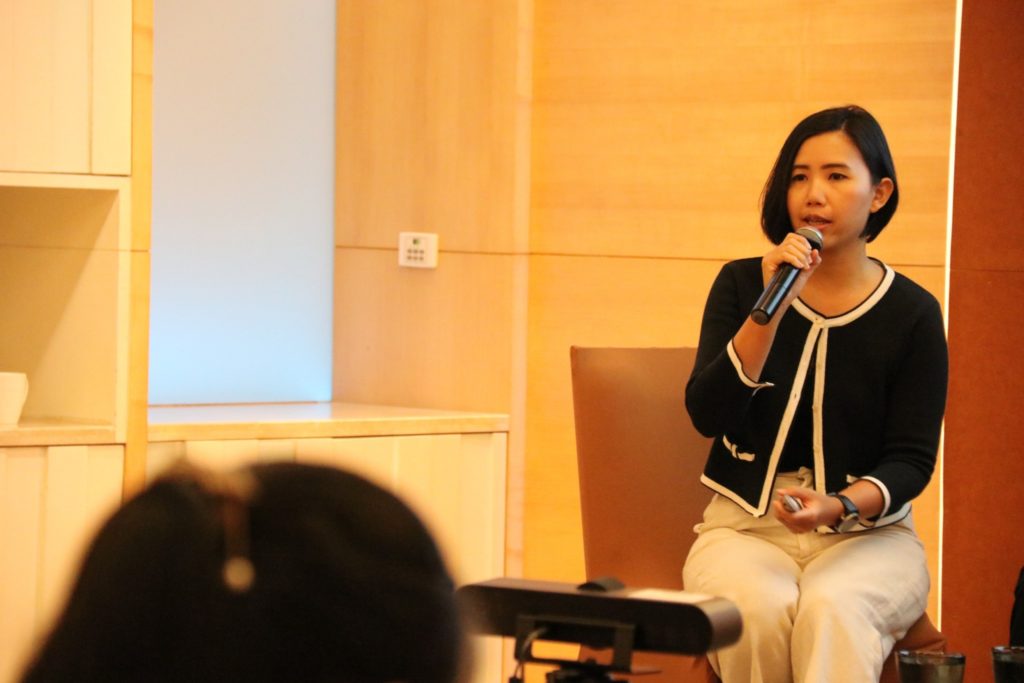 Dr. Panate Manomaivibool, Head of Circular Economy for Waste-free Thailand (CEWT) Research Group, Mae Fah Luang University expressed his view that the government needs to have a clear policy and develop supporting mechanisms to drive CE forward. Extended Producer Responsibility (EPR) – a concept where manufacturers of products bear a responsibility for the environmental impacts of their products throughout the product life-cycle – is an effective policy to drive CE as it will radically change the mindset of manufacturers to design products that will minimise life-cycle environmental impacts.
The expert panel and audiences also discussed various issues, including EPR and appropriate models to implement CE in Thailand.