As the secretariat of the National Higher Education, Science, Research and Innovation Policy Council (Policy Council), NXPO organized the Meeting of Policy Council on 17 September 2020 at the Government House. The meeting was chaired by Deputy Prime Minister Don Pramudwinai, with Deputy Prime Minister Wissanu Krea-ngam and MHESI Minister Anek Laothamatas as Vice Chairs.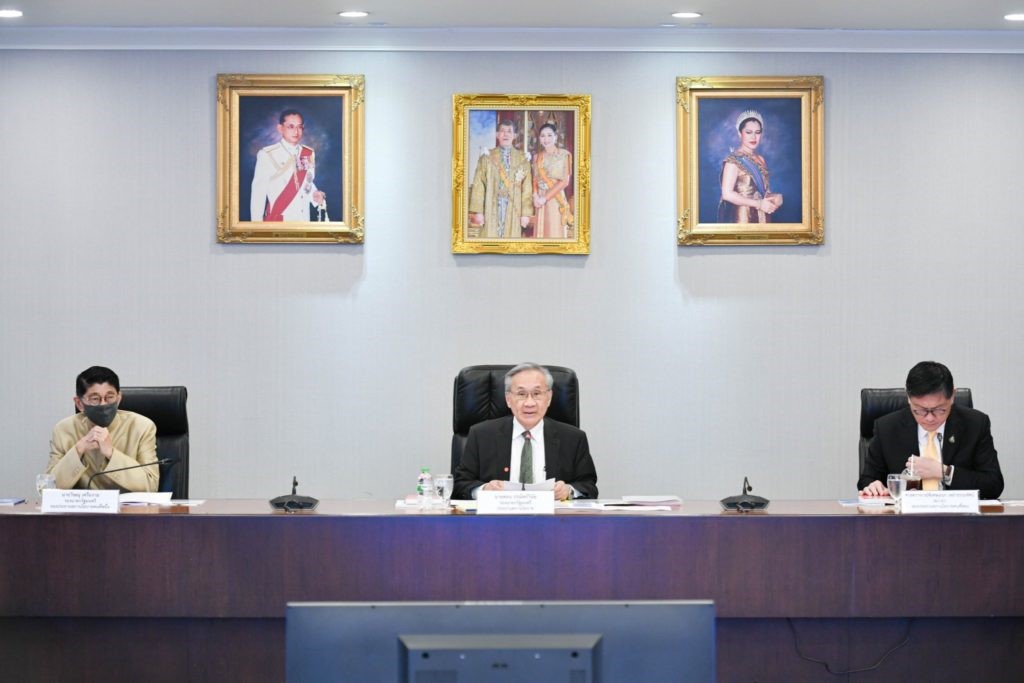 The following agenda items were discussed and approved in the meeting:
Holding company mechanism. To promote commercialization of research and innovation in public universities and research agencies, a holding company mechanism has been proposed. This mechanism has already been employed by leading universities and government research agencies around the world. With this mechanism, any university and research institute can establish a hold company, operating as a private entity which will enable flexibility, agility and business-driven decision making, as well as facilitate spinoff companies.
De-regulation of government procurement. NXPO has proposed a revision to the government procurement regulations, particularly on the items pertaining to research and development. The revised regulations will facilitate the procurement of materials and services used in research activities.
Extension of public research fund to support enterprise and civil society. NXPO has proposed a new criteria and management of public research and innovation fund to promote innovation in enterprise and create an innovation ecosystem. The new regulations will enable public research fund to be granted to enterprises, including SMEs and startups, which will boost industry-driven research and innovation.
In addition, the meeting assigned Thailand Science Research and Innovation (TSRI) to facilitate the addition of the Suvarnabhumi- Dvaravati- Srivijaya research theme in the 2021 Science, Research and Innovation Plan and allocate budget to this theme accordingly in order to promote research in social sciences, humanities and arts.