Since the COVID-19 pandemic hit Thailand, NXPO has been organizing a weekly forum to engage staff and invited expert in the discussion on COVID-19 recovery strategy and plan covering a wide range of sectors and aspects. Discussion of the recent Recovery Forum held on 9 July centered around poverty eradication with Emeritus Prof. Kasem Wattanachai, M.D., Privy Councilor, as an invited speaker.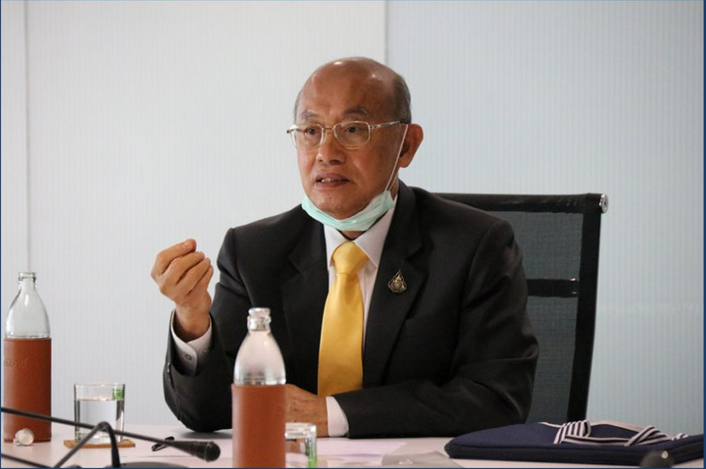 Prof. Kasem gained extensive experience on poverty eradication from serving His Majesty the late King Bhumibol Adulyadej on the Royal Project Foundation that has initiated a range of projects striving to solve the poverty problem and improve the quality of life of people in the rural areas. The foundation's long experience in tackling these social challenges for half a decade has been compiled into the "King's Philosophy".
Prof. Kasem indicated that Thailand has emerged as a country with effective healthcare management through this COVID-19 crisis thanks to active engagement of village health volunteers (VHV). However, the crisis also put a spotlight on the country's weakness in preparedness for economic disaster that left people unemployed and homeless. King Bhumibol Adulyadej's "Sufficiency Economy Philosophy" is a practical strategy to provide immunity to this kind of economic crisis.
An example of Chinese government's effort to eradicate poverty within 5 years (2016-2020) was cited. Prof. Kasem had an opportunity to observe the project when visiting Hunan province in 2018. He shared with the forum that the strategy adopted by the Chinese government focused on family and community, not an individual person. Each government officer was assigned to work with one family with a target to end poverty of that family within 5 years. Solutions specific to individual family were therefore developed. Meanwhile, Hunan University was tasked to work with the hill tribe communities on five issues: 1) soil analysis to identify suitable crops and varieties, 2) year-round availability of water, 3) rice variety and crop planning with faculty of agriculture mentoring the communities, 4) smart farming, and 5) market access by training farmers and the communities digital technology, enabling them to do packaging design and digital marketing..
Clearly, some of the strategies used by the Chinese government could be applied to Thailand, subject to modifications to fit with the local settings. As there are a good number of local universities and colleges spreading throughout Thailand, Prof. Kasem suggested that we should utilize the potential of these higher education institutes with the investment of the government to reduce social inequality, tackling four aspects: economy, society, environment and culture.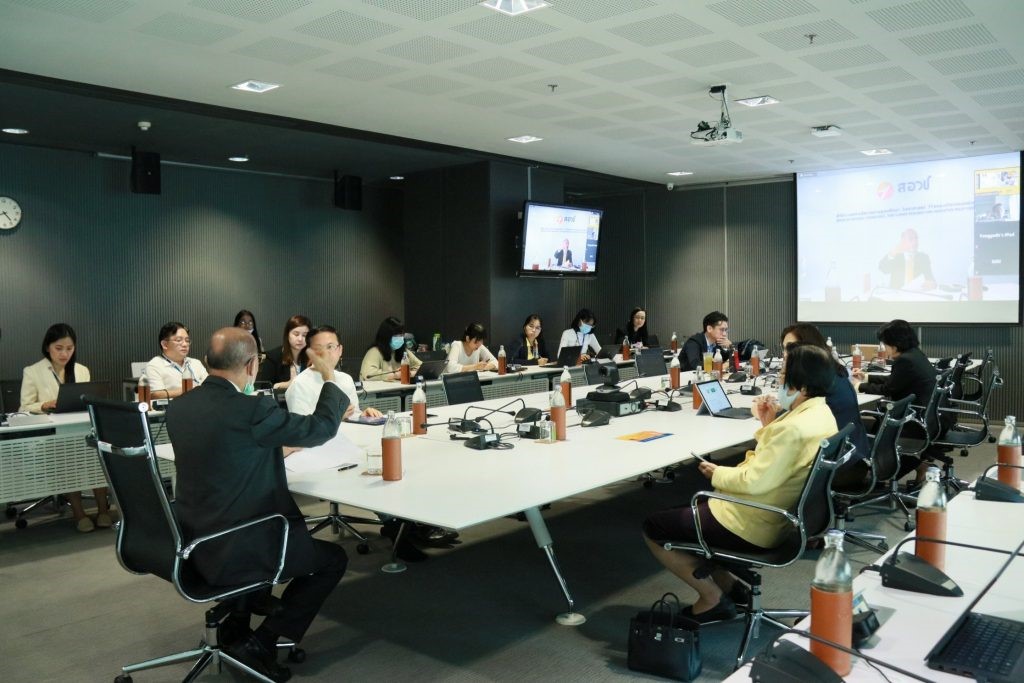 In addition, NXPO President Dr. Kitipong Promwong informed the forum of the latest development of Higher Education, Science, Research and Innovation Policy and Strategy (2020-2027). The policy and strategy consists of six issues: 1) reinforce human security and social power to realize sustainable development, 2) alleviate poverty and redistribute wealth, 3) use Bio-Circular-Green Economic model (BCG) to achieve Sustainable Development Goals (SGDs) based on Sufficiency Economy Philosophy, 4) transition from a manufacturing economy to an innovation-driven service economy, 5) develop higher education system in order to supply quality workforce for national development, and 6) reform higher education, science, research and innovation system and link universities to community development.