NXPO President Dr. Kitipong Promwong recently announced Thailand's 2018 R&D expenditure and R&D manpower derived from the survey conducted in 2019. The survey found that a total of 182.357 billion THB, or 1.11% of GDP, was spent on research and development – a 17.5% increase from the previous year. Out of the total number, 142.971 billion THB (78%) came from the private sector, whereas 39.385 billion THB (22%) from the public sector. The private sector's R&D expenditure saw an increase of 15% from the previous year, whereas the growth in the public sector was 27%. It is expected that the R&D expenditure will reach 200 billion THB in 2019, or 1.21 % of GDP. This number will, however, be available after the survey conducted this year is completed.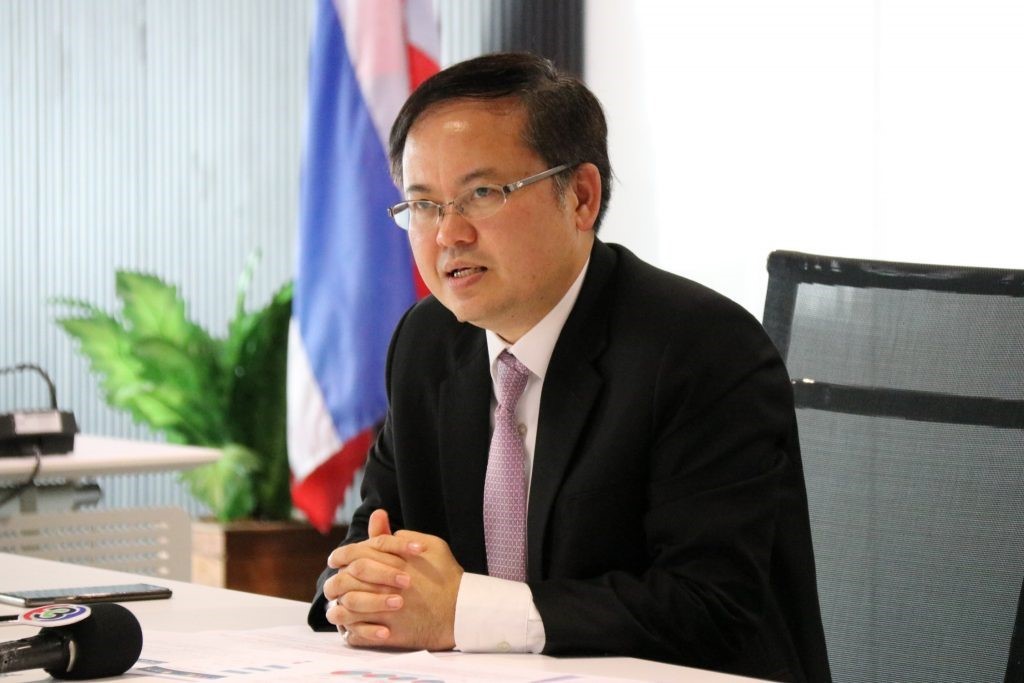 The survey revealed that the total number of R&D personnel was 159,507 in 2018, with 33% working in the public sector and 67% in the private sector and. This number corresponds to 24 per 10,000 people. The 2018 number of R&D personnel experiences a 15% increase from the previous year.
Although Thailand's R&D expenditure has registered continuous growth since 2011, the COVID-19 pandemic – which already made a big impact on the economy, society and education – will certainly has a negative effect on this year's R&D expenditure, especially in the private sector. The 2020 R&D expenditure is expected to go down to 166 billion THB, corresponding to 1.09% of GDP and will rebound in 2021 to 1.23% of GDP. Although this projection is less than what previous predicted, Dr. Kitipong affirmed that it is not alarming considering the circumstances and added that with a clear direction of post-COVID strategy, the goal of R&D expenditure reaching 2% GDP by 2027 should be achievable.
On the direction of post-COVID R&D strategy, Dr. Kitipong stressed that it must link with the Higher Education, Science, Research and Innovation (HESRI) Policy and Strategy and the Science, Research and Innovation Fund. In 2021, the Science, Research and Innovation Fund has a total budget of 19.916 billion THB, whereas the HESRI strategy (2022-2027) has five objectives: 1) promote human security, aesthetics and clean environment; 2) encourage shared prosperity, increase income and quality of life and eradicate poverty; 3) implement Bio-Circular-Green Economy (BCG) to achieve sustainable development goals; 4) transform industry, manufacturing and service sectors to innovation-based economy by employing science, technology and innovation; and 5) reform and strengthen higher education, science, research and innovation system.
The government also has a key role to help recover the R&D investment post-COVID by maintaining the growth momentum of R&D expenditure. NXPO is embarking on the following measures:
Matching grant. Program Management Unit for Competitiveness – a funding body operated under the auspices of NXPO – is launching a scheme to provide matching fund to enterprises to support their R&D. 
Incentive measures. NXPO and the Federation of Thai Industries are proposing an establishment of Innovation Fund – set up with donations from companies – to support innovations in SMEs and that the donations will be tax deductible.   
R&D investment in big companies. To stimulate R&D investment in big companies, the government must develop a right ecosystem, such as the announcement of BCG policy, the ease of doing business, the amendment of laws and regulations to foster innovation, and preparation of manpower to support enterprise's R&D activities. 
A number of projects have already been in the implementation phase. The BCG plan has launched programs to strengthen agricultural and food sector along with the development of local economy by engaging universities to community development. NXPO is also supporting an initiative to create platforms for trade and tourism as infrastructure for future development.