NXPO Executive Board meeting was held on 25 May 2020 with Dr. Suvit Maesincee, Minister of Higher Education, Science, Research and Innovation (MHESI), serving as the chairman. On the agenda was the development of local economy and targeted poverty alleviation.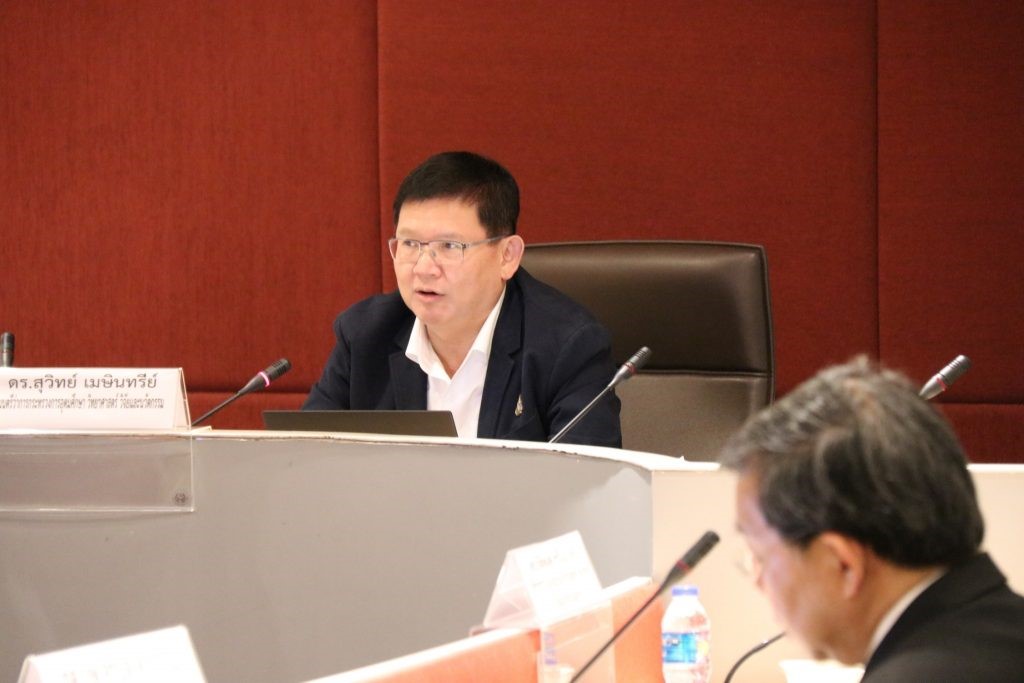 Poverty eradication is one of the goals stated in the Higher Education, Science, Research and Innovation Policy. The subject requires an investigation into systems research with the focus on grassroot economy. Grassroot or local economy is one of the agendas on the 20-year National Strategy aimed at developing capacity of entrepreneurs and business ecosystem. An 8.9 billion THB budget has been earmarked for grassroot economy development in FY 2021. In addition, grassroot economy is also listed on the Bio-Circular-Green Economy policy as part of income distribution promotion by enhancing the capacity of agriculture and tourism sectors with research and innovation. Within the budget framework of science, research and innovation fund, 720 million THB will be allocated for supporting "Research and Development for Area-based Development and Inclusiveness" platform.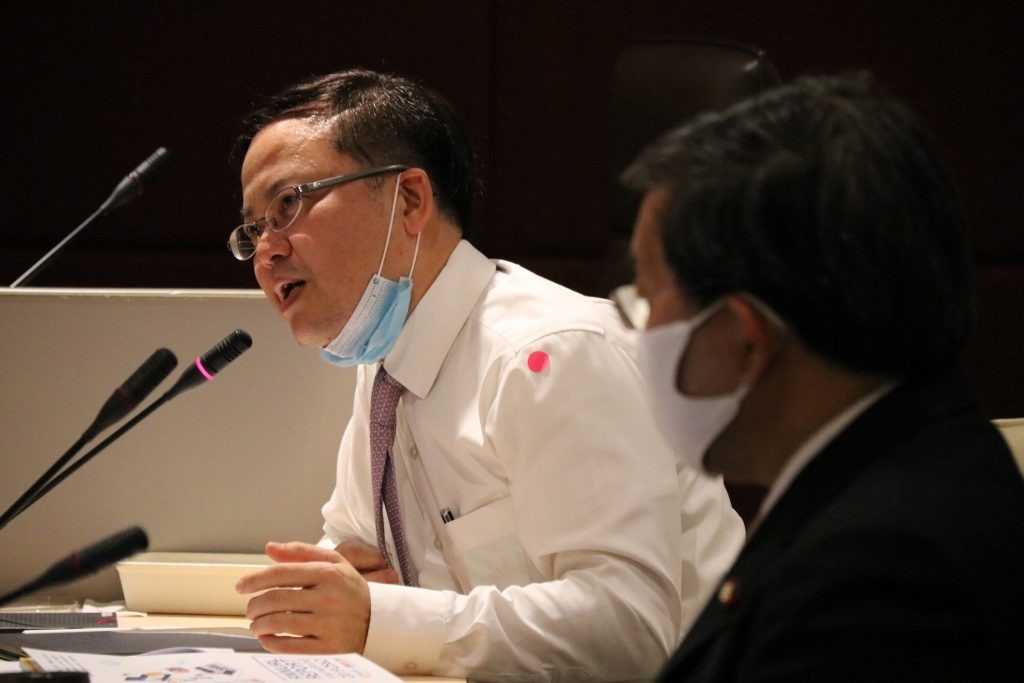 In his presentation, NXPO President Dr. Kitipong Promwong provided details of targeted poverty alleviation strategy which was modeled after China's poverty eradication policy with some modification to fit in the Thai context. The first step of the strategy is to establish a management system consisting of poverty eradication committees at the national and provincial levels. Membership of provincial committee shall comprise the governor and representatives of Bank for Agriculture and Agricultural Cooperatives (BAAC), the private sector, communities and academic institutes – all with essential role to facilitate the collection of area-based data in various levels and dimensions, and provide staffers including faculty members, students, employees and government officials to conduct field studies and monitor the progress.
Field studies – which will shed some light on root cause – will be performed in seven provinces with chronic poverty namely Mae Hong Son, Narathiwat, Pattani, Kalasin, Nakhon Phanom, Tak and Buriram. Government officials and BAAC staff will work in collaboration with faculty members and students of local universities in identifying economic problems specific to a particular village, setting goals and directions of solutions and designing and implementing the program for each individual village. The field work is expected to take 1-3 years to compile comprehensive data.
The draft roadmap of poverty alleviation consists of 5 steps:
Policy Mechanism Establishment. Poverty eradication committees will be established at the national and provincial levels.
Quantitative Data Collection. A comprehensive database of poor populations will be developed with data from the state welfare card program, Thai People Map and Analytics Platform (TPMAP) and surveys conducted by local universities.
Root Cause Analysis. One thousand government officials and BAAC staff will be assigned to field studies to better understand the problems of each site, design appropriate projects that will solve the problems and secure government funding. Local universities will introduce new courses that incorporate students into this field studies. This step will take 1-3 years.
Project Implementation. Mechanisms will be designed to facilitate private sector's involvement in the area-based development such as a fair benefit-sharing policy.
Monitoring and Evaluation. Each provincial poverty eradication committee will prepare and submit an Annual Poverty Monitoring Report – detailing income and ratio of poor populations in its responsible area – to the national poverty eradication committee.
From reviewing the China's model, the success can be attributed to the following factors: 1) Clear policy directions and resources were provided by the central government; 2) The project was implemented by local administrative bodies, local businesses and communities; 3) All stakeholders shared the same goals and worked cohesively; and 4) All measures were aimed at empowering people to become self-reliant and designed based on big data analytics.
The final draft of targeted poverty alleviation strategy incorporating suggestions from this meeting will be presented to MHESI executives and proposed to the National Higher Education, Science, Research and Innovation Policy Council for endorsement and implementation.