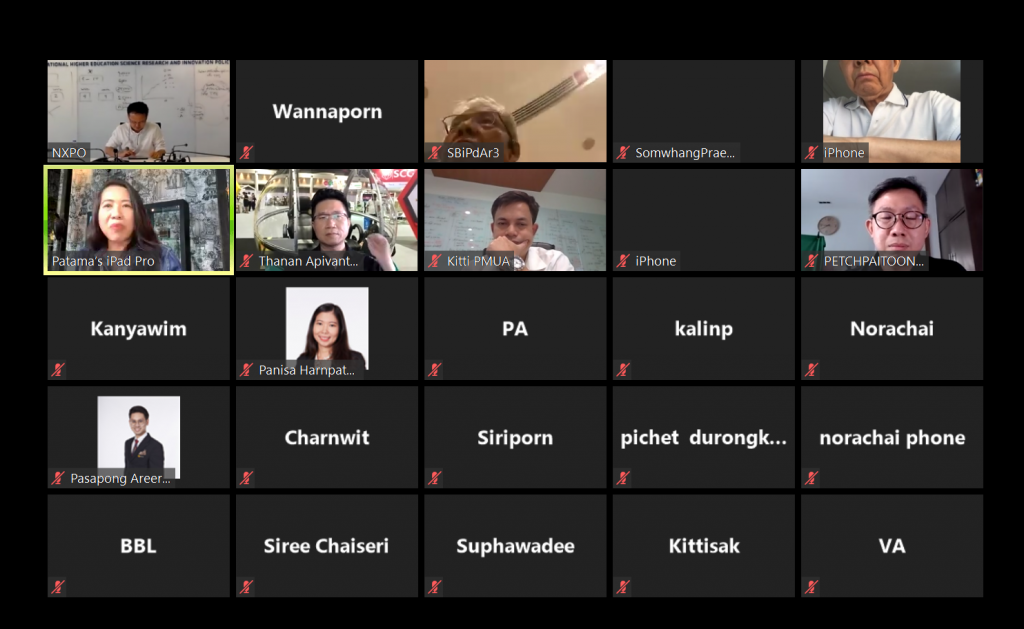 NXPO hosts a weekly Recovery Forum Special Talk to brainstorm ideas, discuss issues and seek potential solutions for Thailand to recover from the COVID-19 crisis. This week, the online forum took place on 21 May 2020 with a title "Thailand Trade Platform". A representative from IBM (Thailand) was invited to share the concept of e-commerce platform to introduce Thai companies to an online market and become global businesses.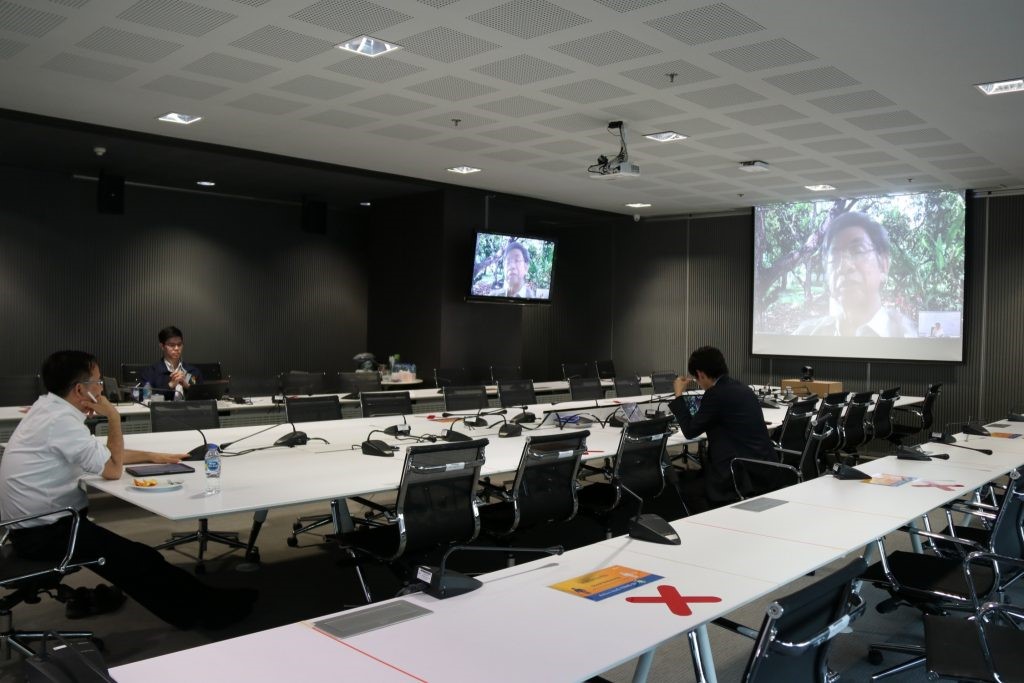 Thailand Trade Platform is a trade and digital service platform that enables companies to provide their products and services to local and international customers online. The platform supports various forms of trade, including B2C, B2B or B2G. All components including trading, electronic transactions, e-payment and government e-service are conveniently integrated under a single platform. A private blockchain is employed to secure the trade data. In addition to providing vast access to global market, the platform can help companies save cost and streamline work processes.
A perfect platform is not useful without users. Appropriate policy and measure are needed to incentivize companies to join the platform. In China, tax incentives are offered to export companies, thus enabling its digital trade platform to expand rapidly.
The meeting was of the view that many components of digital trade platform already exist in Thailand but need to be integrated and properly managed. The government should publicize the information extensively to attract businesses to join this platform by outlining the benefits and ensuring data security. In addition to boosting the user numbers, the government should pay attention to capacity building of users so that they can maximize the benefit from using the digital trade platform. Customer service center should be established to provide necessary support to users. An incubation program was also suggested with experts drawing from academia in related fields such as marketing, arts and technology to provide SMEs with assistance in certain aspects such as market analysis, product launch as well as platform helpdesk.