On 20 September 2023, NXPO in collaboration with the Office of the Public Sector Development Commission (OPDC) and Siam Cement Group (SCG) jointly organized the NDC Accelerator Workshop at SCG Headquarters in Bangkok. The event brought together representatives from various sectors to devise mechanisms to turn low carbon policies into actions to enhance business capacity.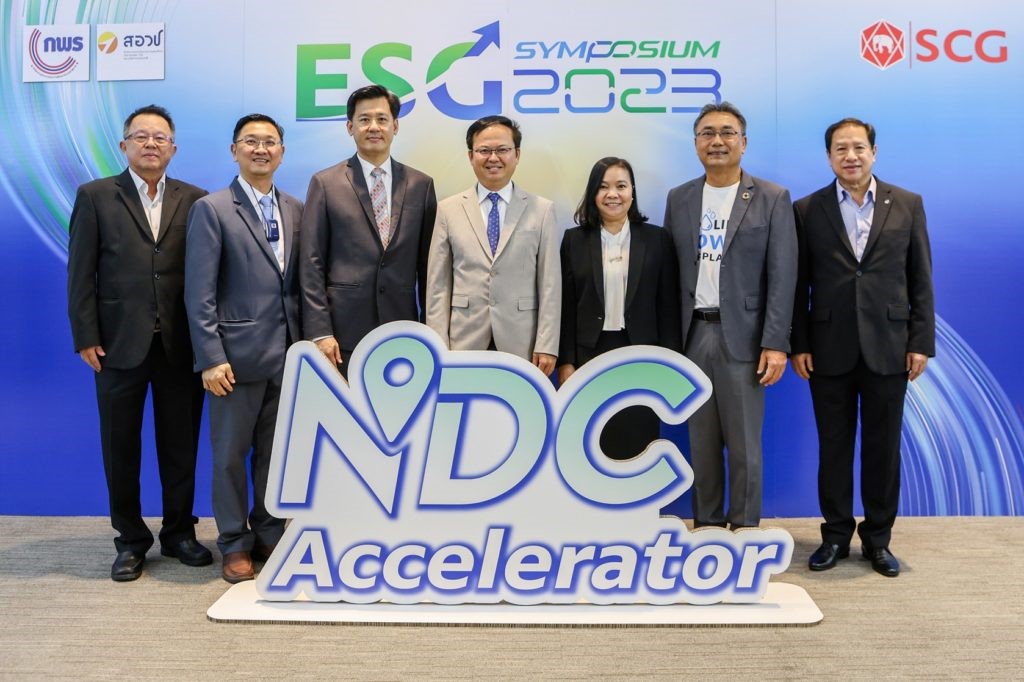 In his opening statement, NXPO President Dr. Kitipong Promwong emphasized the significance of this collaborative effort among stakeholders to drive the country towards a low carbon society. Considerable progress has been made through numerous initiatives such as carbon verification by the Thailand Greenhouse Gas Management Organization (TGO) and the Saraburi Sandbox, which aims to establish a blueprint for a low carbon society in Saraburi Province.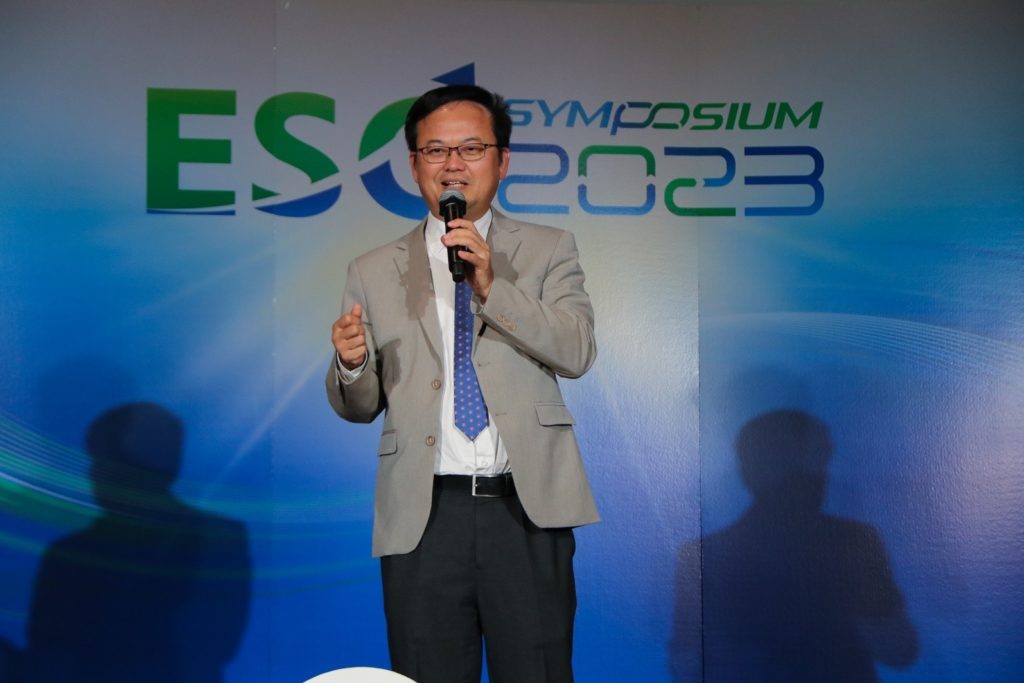 The Federation of Thai Industries (FTI) has played a key role in driving the low-carbon economy by raising awareness among industries, particularly SMEs, creating training programs for both the public and private sectors, and establishing the clean energy trading platform. In term of research and technology deployment, the Program Management Unit for Competitiveness (PMUC) provides funding to support the low-carbon transition in the industry and is striving to improve its granting process to expediently provide support to the private sector. SCG and the Thai Cement Manufacturers Association (TCMA) are among leaders from the industrial sector actively promoting the low carbon transition in the Thai industrial sector to enhance their international competitiveness.
Dr. Kitipong further revealed that NXPO has been collaborating with the Council of University Presidents of Thailand to implement the Green Campus program which encourages universities to assess greenhouse gas emissions associated with their activities and explore low-carbon solutions on campus. Chiang Mai University has started collecting emission data and conducting a study on the use of renewable energy. Their implementation of solar roofs has resulted in a 20% energy saving. Expanding this model to other institutions such as hospitals and schools can significantly accelerate the low-carbon transition.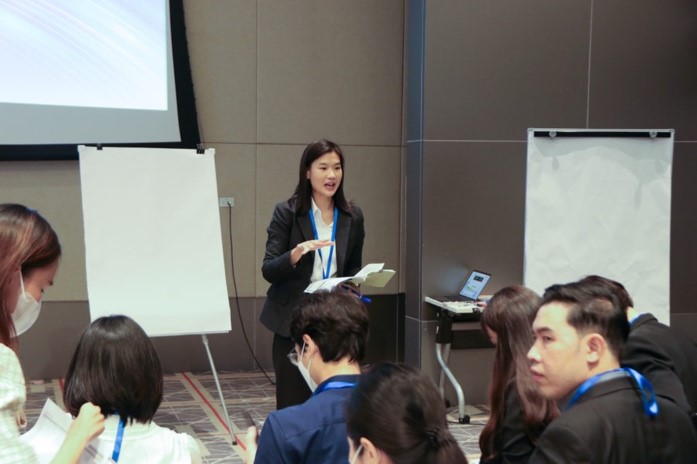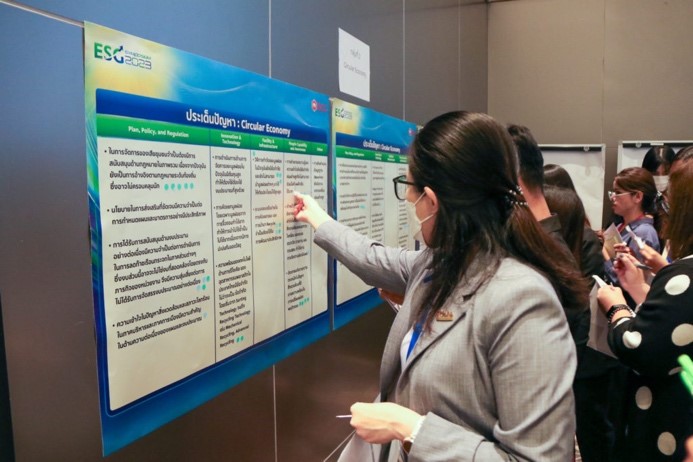 The workshop featured a group discussion to identify and prioritize key issues and potential solutions on three areas: renewable energy, circular economy and carbon pricing mechanism. Following the group discussion, there was a panel discussion comprising experts from the Office of the Council of State, the Office of Energy Regulatory Commission, PMUC and FTI. The forum summarized information obtained from the group discussion and presented suggestions to drive the action plan to achieve Thailand's Nationally Determined Contributions (NDCs). Based on the outcomes of this workshop, a set of policy recommendations will be formulated and presented to the Prime Minister at the ESG Symposium 2023: Accelerating Changes Towards Low Carbon Society scheduled for 5 October 2023.