On 25 August 2023, NXPO hosted the South-South Knowledge Exchange with Thailand NDE, welcoming the delegation of the Bangladesh Water Development Board, led by Mr. S. M. Sarwar Kamal, Deputy Secretary of the Ministry of Water Resources. The delegation was accompanied by Mr. Kim Wium Olesen, Chief Engineer of Danish Hydraulic Institute (DHI) and Dr. Clara Landeiro, Regional Manager for Asia-Pacific at Climate Technology Centre and Network (CTCN). NXPO was represented by Vice President Dr. Surachai Sathitkunarat.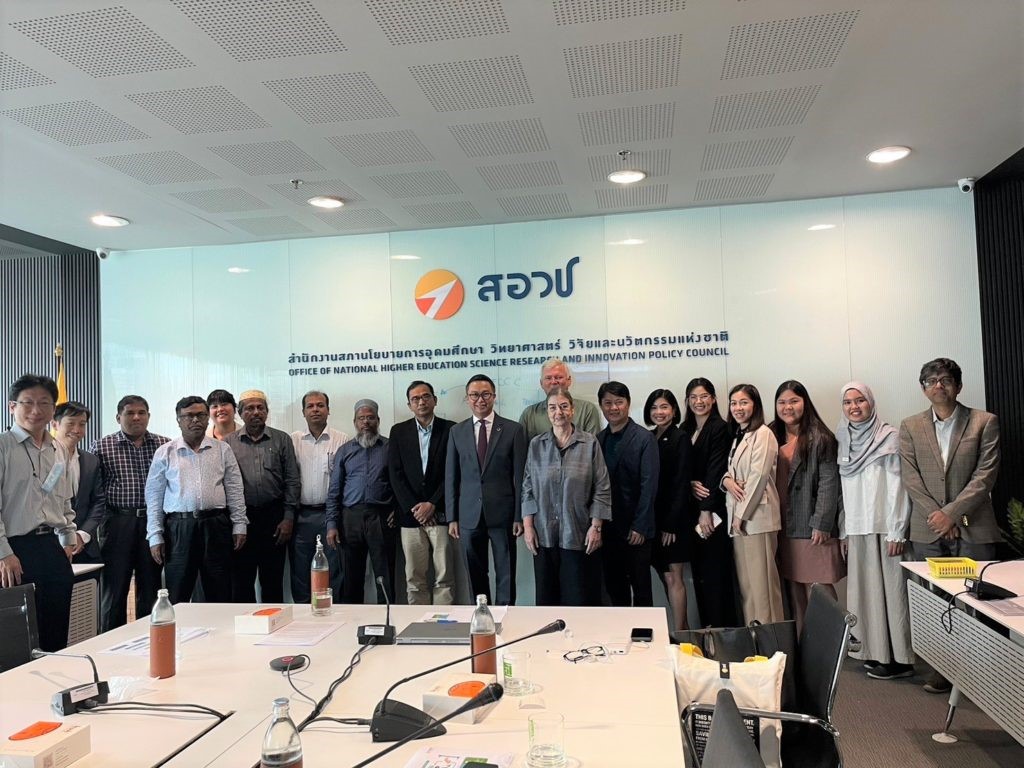 This forum provided an opportunity for NXPO to share its experience serving as Thailand's National Designated Entity (NDE) in the CTCN which is a technology mechanism of the United Nations Framework Convention on Climate Change, (UNFCCC). NXPO presented information on Thailand's Climate Change Technology Needs Assessment project and the initiative to establish a new ministry dedicated to water resources in Thailand.
Since 2015, Thailand has received technical assistance from CTCN on eight projects. Among these, six projects have been completed, one of which is "Strengthening Bangkok's Early Warning System to respond to climate induced flooding" implemented with technical support provided by DHI. The two on-going projects with CTCN include "Development of national hydrogen strategy and action plan for accelerating Thailand's net-zero target" and "The opportunities of Blockchain Technology for a real-time climate risk insurance system in Thailand's agricultural sector". As a follow-up to the first Climate Change Technology Needs Assessment project, Thailand recently received funding from the Global Environment Facility (GEF) to revise the report. This project is set to start in 2024.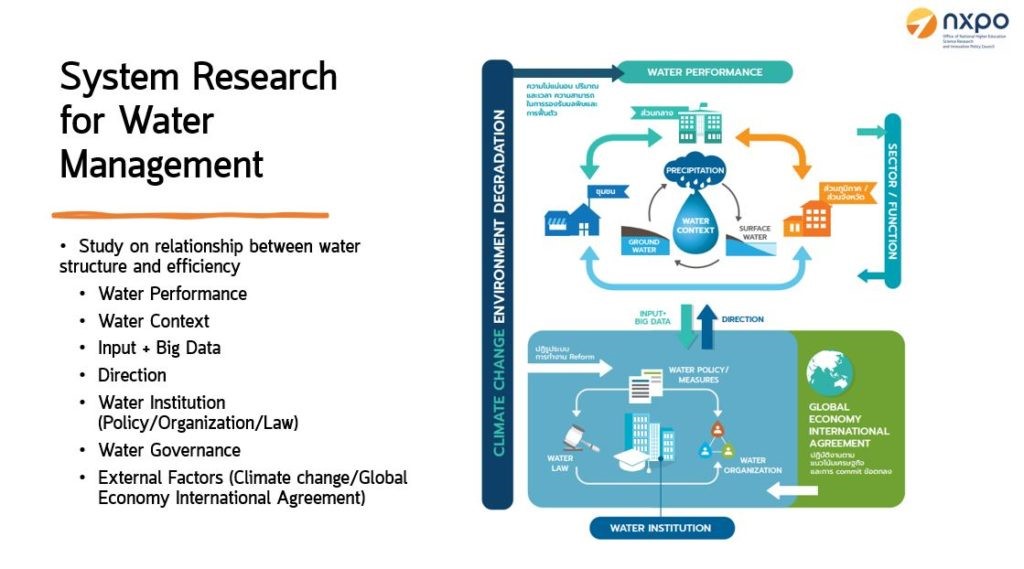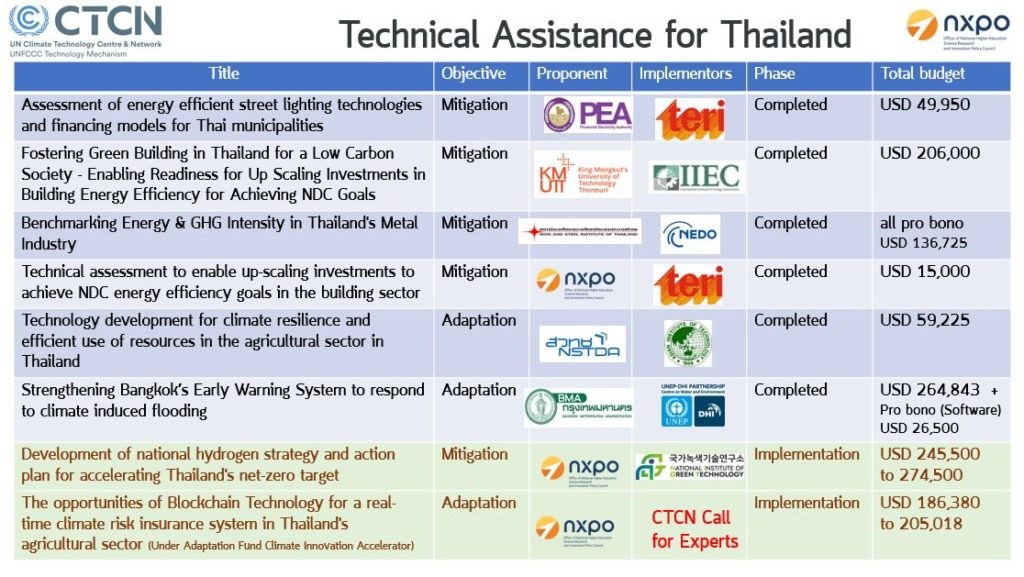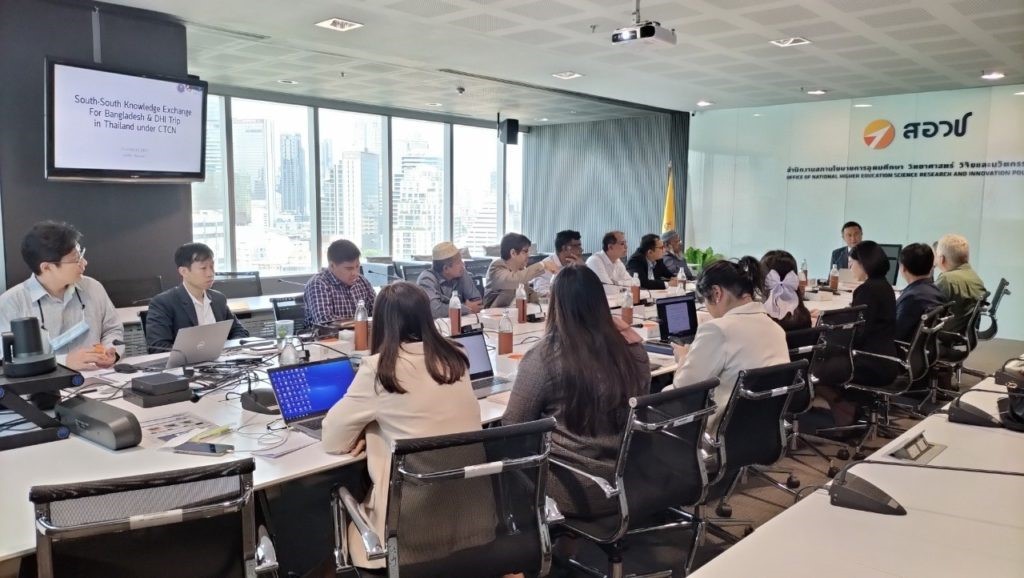 Thailand NDE can be reached at Thailand_NDE@nxpo.or.th, or tel. 02-109-5432 ext. 111, 404, 565 and 568.