NXPO representatives participated in the the 79th session of the Economic and Social Commission for Asia and the Pacific (ESCAP) to review the implementation of the 2030 agenda for sustainable development in the Asia-Pacific region and the progress of initiatives launched by committees and agencies under the ESCAP framework. The 79th session of the Commission was held from 15 to 19 May 2023 at the United Nations Conference Centre in Bangkok.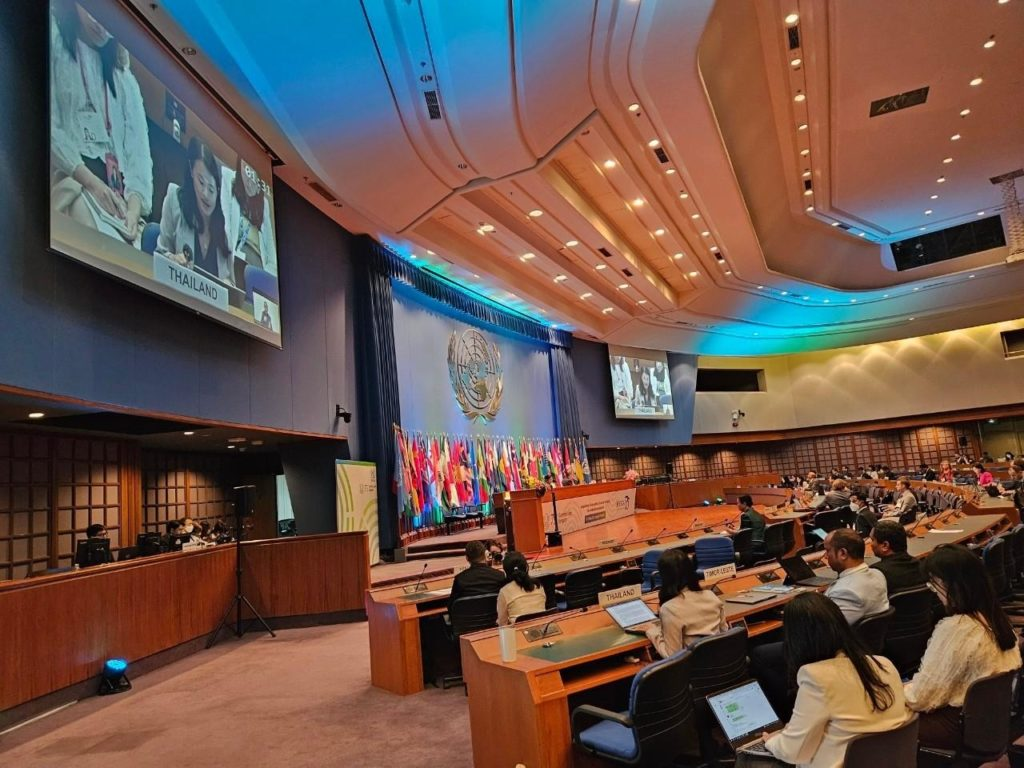 On 18 May 2023, NXPO International Policy Partnership Division Director Dr. Pranpreya Sriwannawit Lundberg represented Thailand and made a statement on behalf of Thailand's Ministry of Higher Education, Science, Research and Innovation (MHESI) in the discussion on trade, investment, enterprise and business innovation. She pointed out that climate change has an impact on global trade and investment and therefore has been used as a strategy to reduce greenhouse gas emissions and lessen the impact as demonstrated in the Green Deal Pillar and Climate-Smart Trade.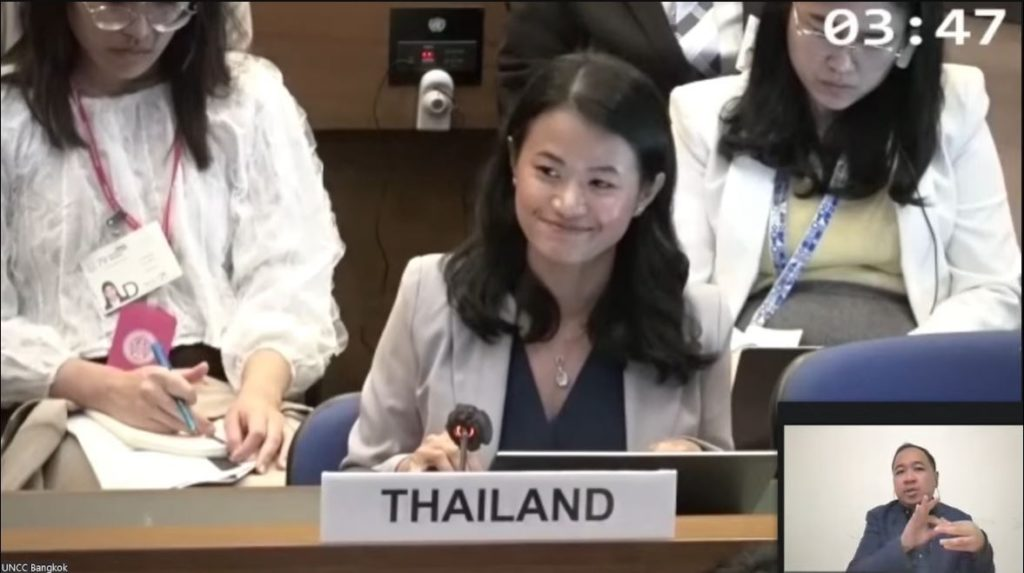 As Thailand's economy largely relies on manufacturing and service industries, it is vital for the country to keep up with and be responsive to this global trend. MHESI plays a critical role in promoting innovations and entrepreneurs, linking universities to industry, and providing knowledge and infrastructure to support innovation in firms. The mission is well reflected in the 5-year Science, Research and Innovation Plan (2023-2027) that emphasizes research and innovation for sustainable development. The Green Campus Network launched by MHESI in 2015 now has over 160 universities and research institutes coming together to share knowledge and SDG best practices. The Green Campus Network has evolved into the Sustainable University Network of Thailand (SUN Thailand) to drive the SDGs implementation in universities and foster collaborations between universities and stakeholders.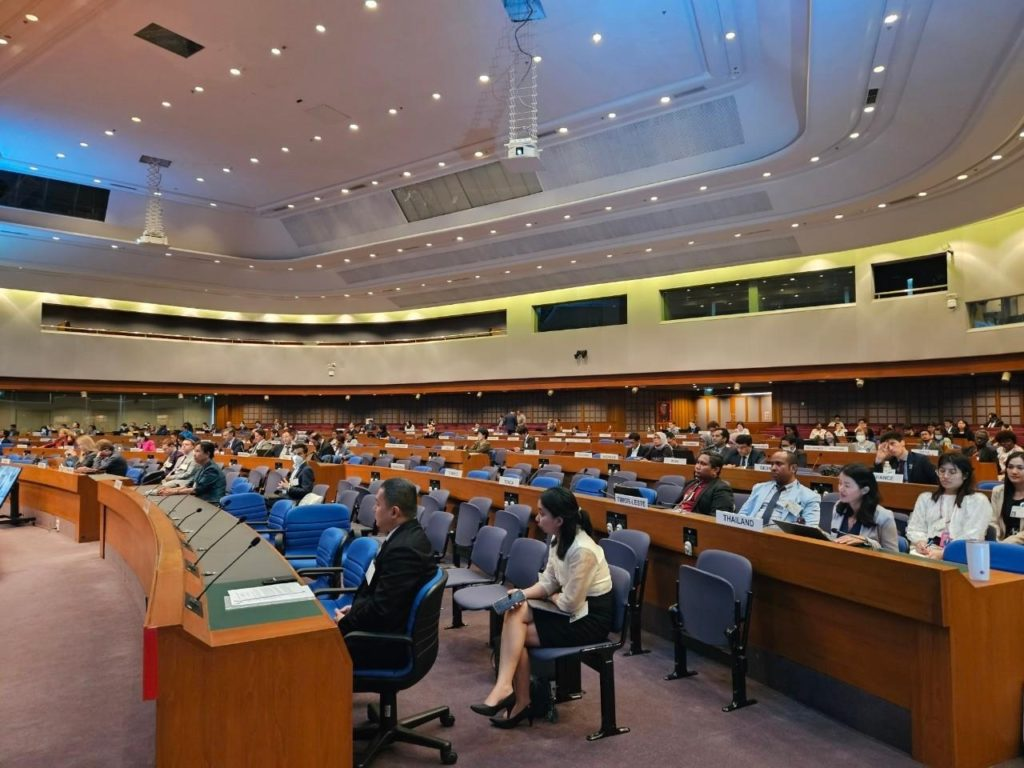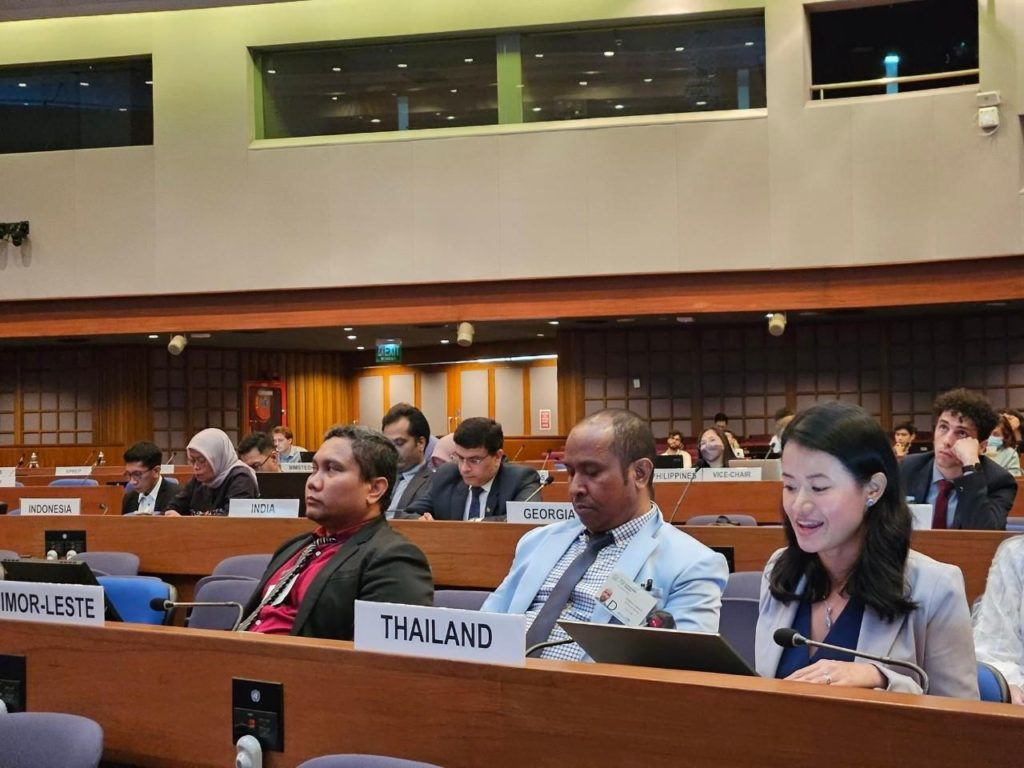 In addition, MHESI has also been implementing the Bio-Circular-Green Economy (BCG) model as a guide to achieve the SDGs, improve the country's competitiveness, and build business sustainability to meet zero emission target by 2050. NXPO has been serving as a key agency to develop BCG policy and drive collaborations with ESCAP and alliances in Thailand.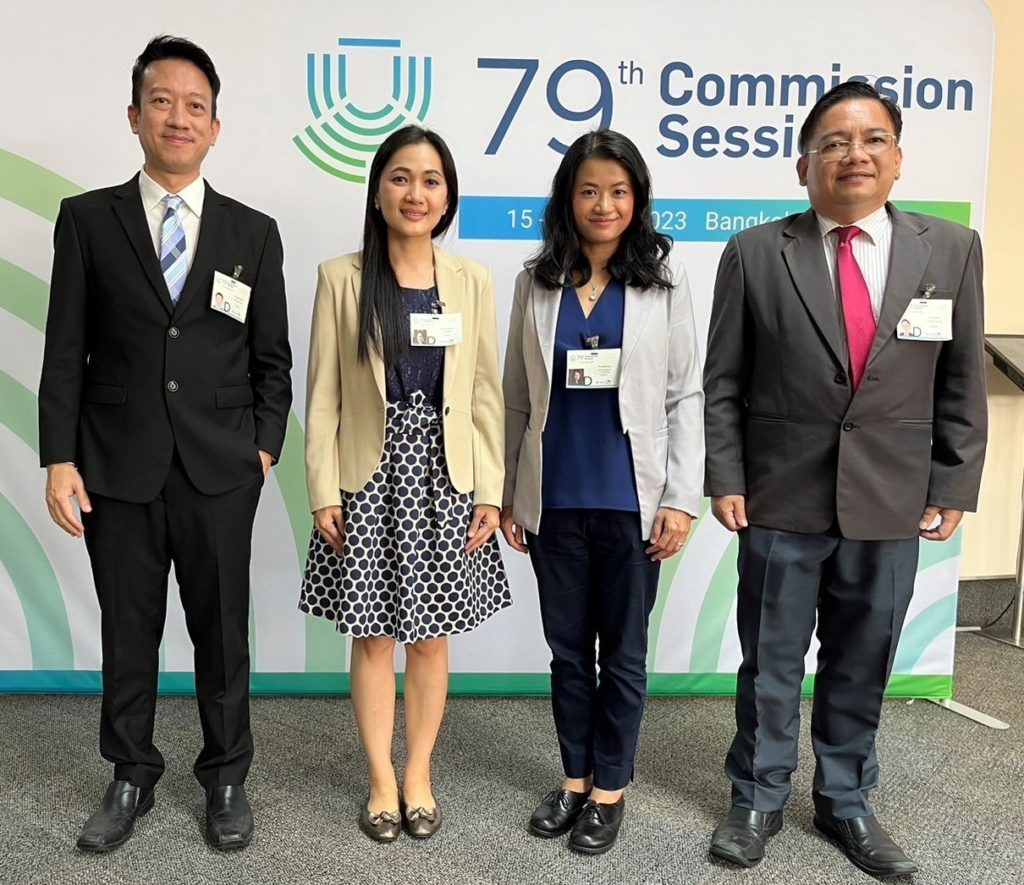 The 79th session of the Commission was held under the theme "Accelerating climate action in Asia and the Pacific for sustainable development". The event brought together government leaders and key stakeholders to discuss policy options and opportunities to build cooperation to accelerate climate action, especially in the areas of climate finance and investments. The session also included a climate solutions fair that provided participants with an opportunity to present innovative solutions, share experience, and network with potential partners and stakeholders to reduce the risks and impacts of climate change and to pave the pathway to achieve net zero goal.