NXPO, in partnership with the Sustainable Development Solutions Network Thailand (SDSN Thailand) and the Sustainable University Network of Thailand (SUN Thailand), organized a meeting on "Collaborative Actions towards Thailand Net Zero driven by University Network" on 25 January 2023. The meeting was a side event of Prince Mahidol Award Conference (PMAC), an annual global health conference with a 2023 theme of "Setting a New Health Agenda: At the Nexus of Climate Change, Environment and Biodiversity".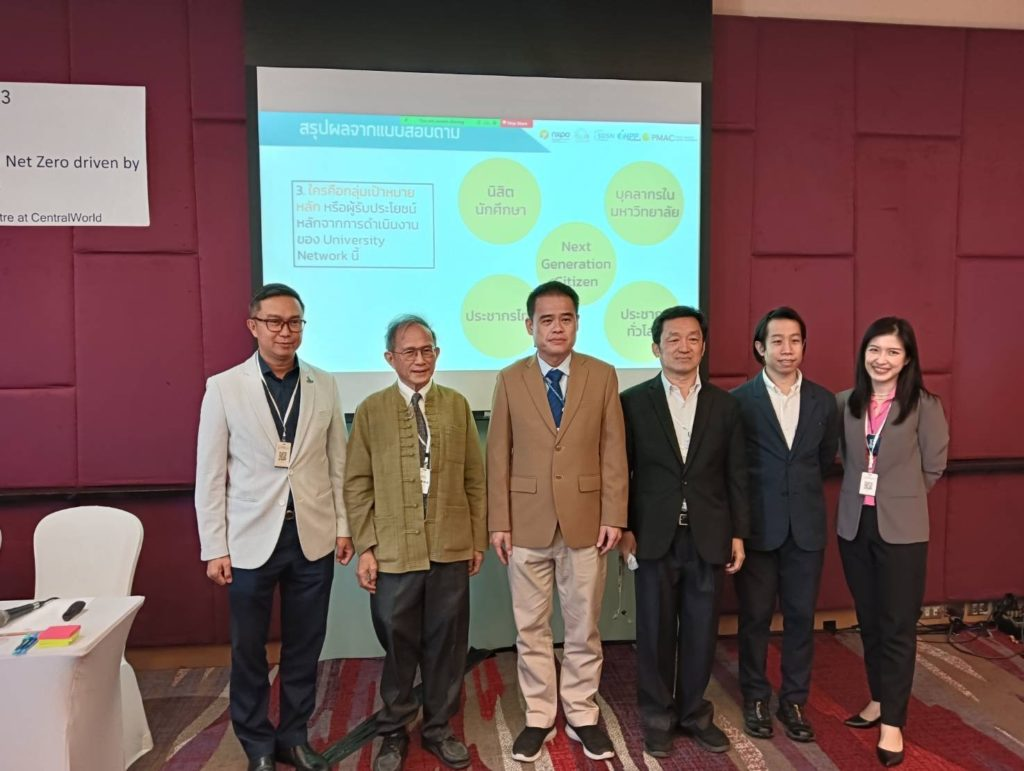 Moderated by NXPO Division Director Dr. Saravanee Singtong and NXPO Policy Specialist Mr. Norachai Rungsivichitprapa, the meeting kicked off with presentations by Assoc. Prof. Dr. Kitikorn Charmondusit, Vice President for Environment and Sustainable Development, Mahidol University and SDSN representative, Prof. Surichai Wankaew, Director of Chulalongkorn University Center for Peace and Conflict Studies. Dr. Kitikorn provided information on the background and activities of SUN, whereas Prof. Surichai presented the policy concept and challenges to drive the net zero agenda in Thailand by the university network. Dr. Surachai Sathitkunarat, NXPO Assistant to the President, then concluded the introductory session with a presentation on the role of Ministry of Higher Education, Science, Research and Innovation, NXPO, government agencies and universities in driving the net zero goal with engagement and participation of the public and people sectors.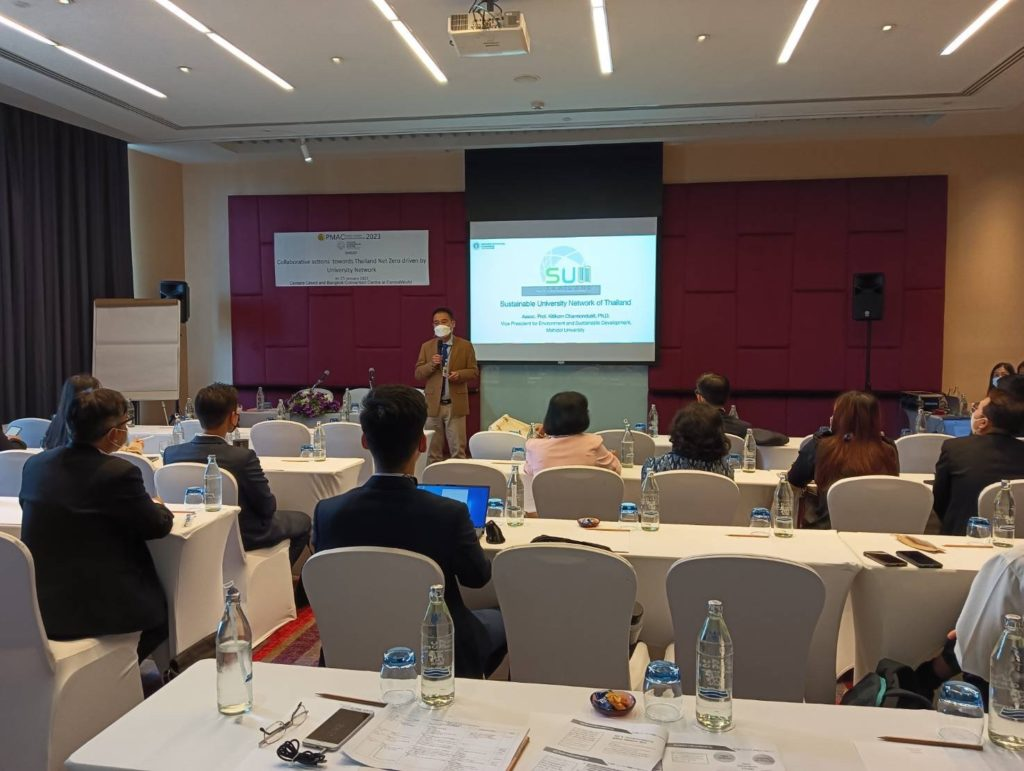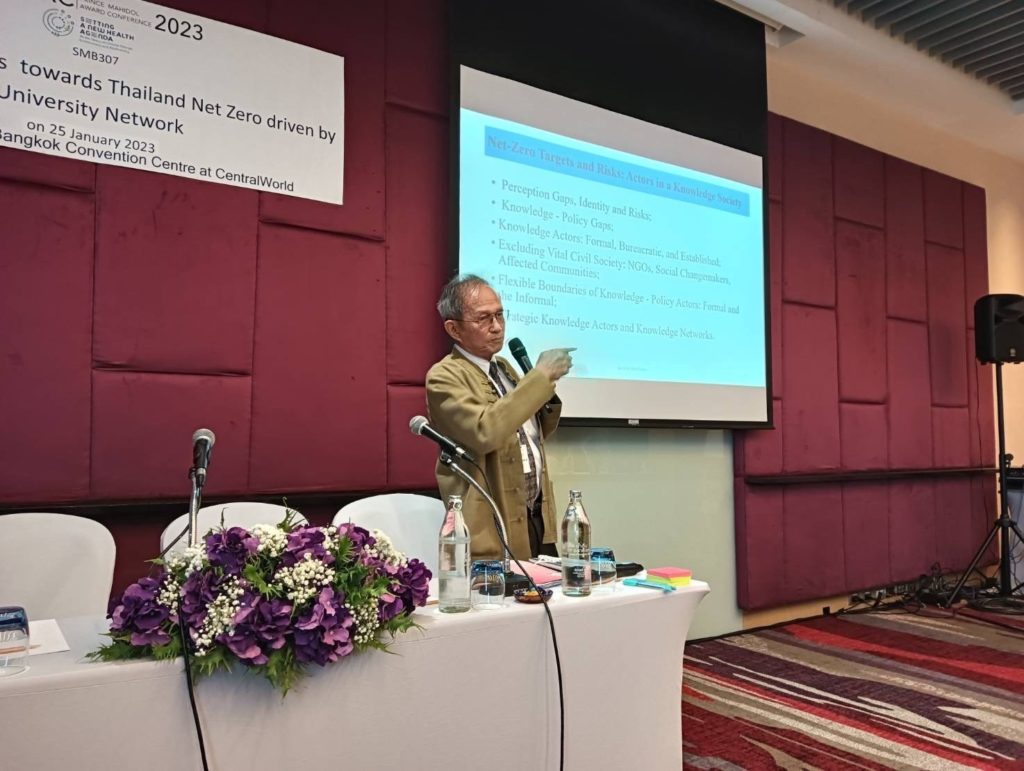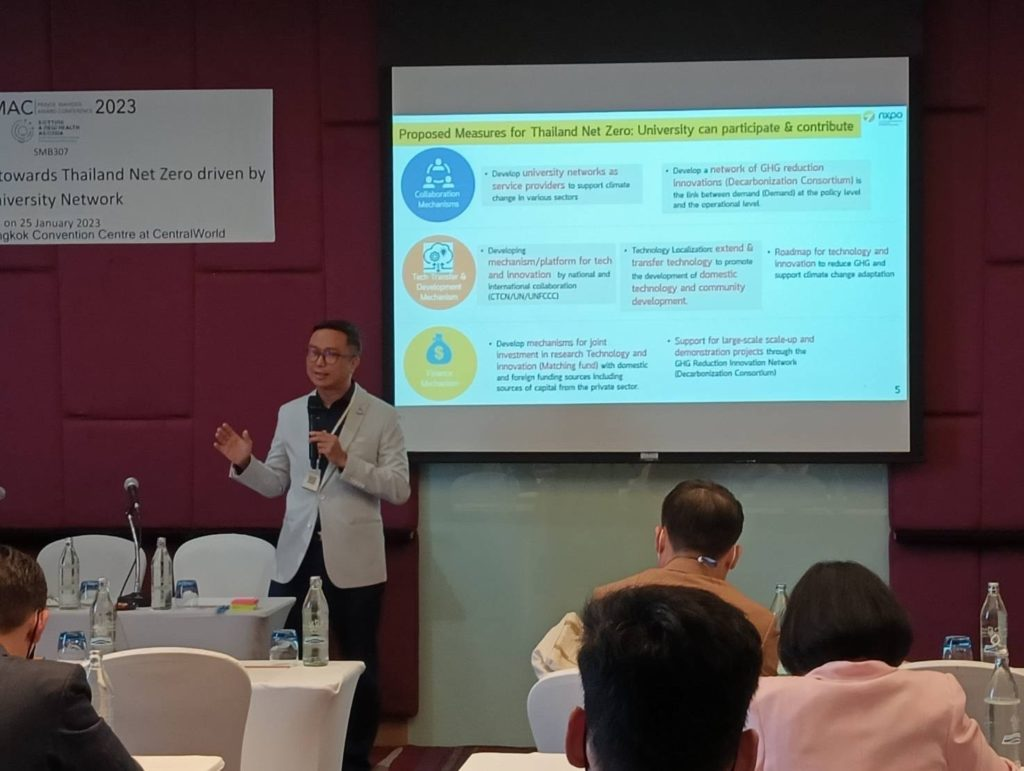 In addition to the presentations, the event also included a policy design workshop facilitated by Dr. Suchat Udomsopagit, NXPO Assistant to the President. The workshop was participated by members of SUN Thailand, representatives of ONE Health and the Stock Exchange of Thailand. The workshop serves as a starting point to design the vision and implementation plan for "network of network" platform to enable universities to drive green campus and green innovation to support climate action in all sectors.