NXPO President Dr. Kitipong Promwong recently revealed that the cabinet had approved the THB 146 billion for 2024 budget for higher education, science, research and innovation and performance-based budgeting as proposed by the Ministry of Higher Education, Science, Research and Innovation (MHESI).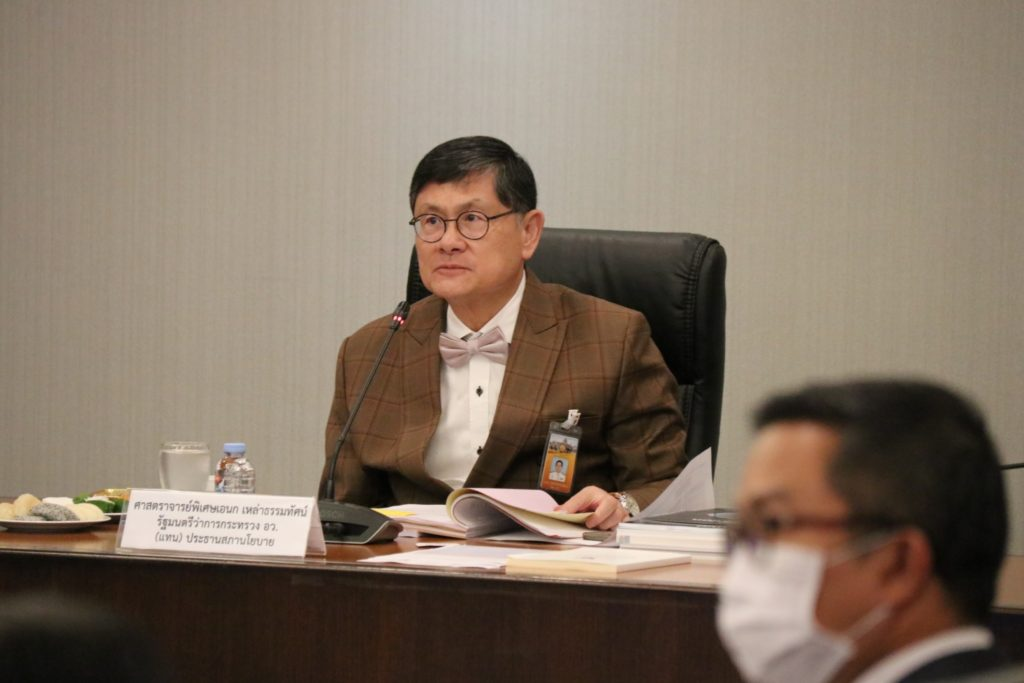 The THB 146 billion budget consists of two portions – THB 114.9 billion for higher education and THB 31.1 billion for science, research and innovation, aiming at addressing important and pressing national issues, including the Bio-Circular-Green Economy (BCG) national agenda. The BCG model covers a wide range of areas, including health and wellness, agriculture and food, grassroots economy for poverty eradication and social equality, future manufacturing and service industries, creative economy based on cultural capital and manpower development.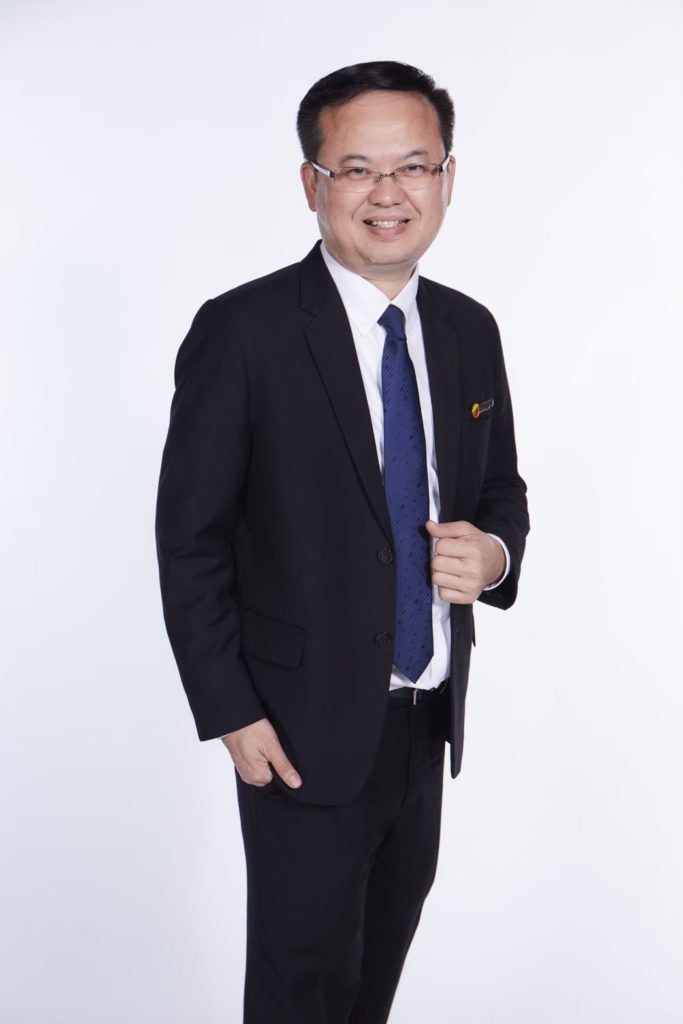 The 2024 higher education budget will be spent on manpower planning and development to address lifelong learning and labor demands of target industries. Among key programs in higher education are: 1) degree programs (diploma, bachelor's, master's and doctoral degrees) with a goal to produce 415,525 graduates to drive target industries, 2) non-degree programs to provide reskilling, upskilling and new skilling to people aged 15 years and over with a goal to train at least 25,000 people, and 3) lifelong learning that enables people aged 25 years and over to enroll in degree and non-degree programs.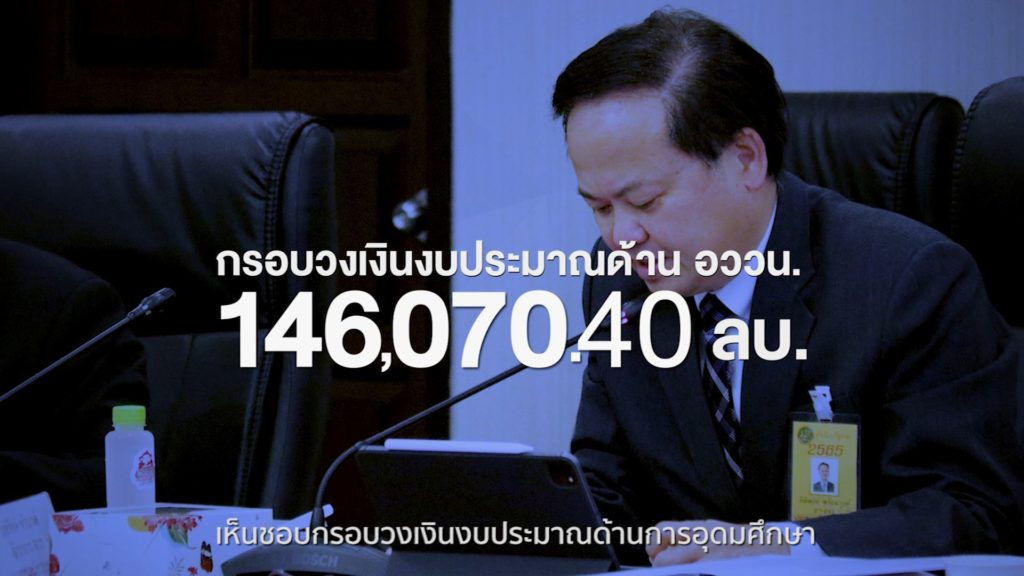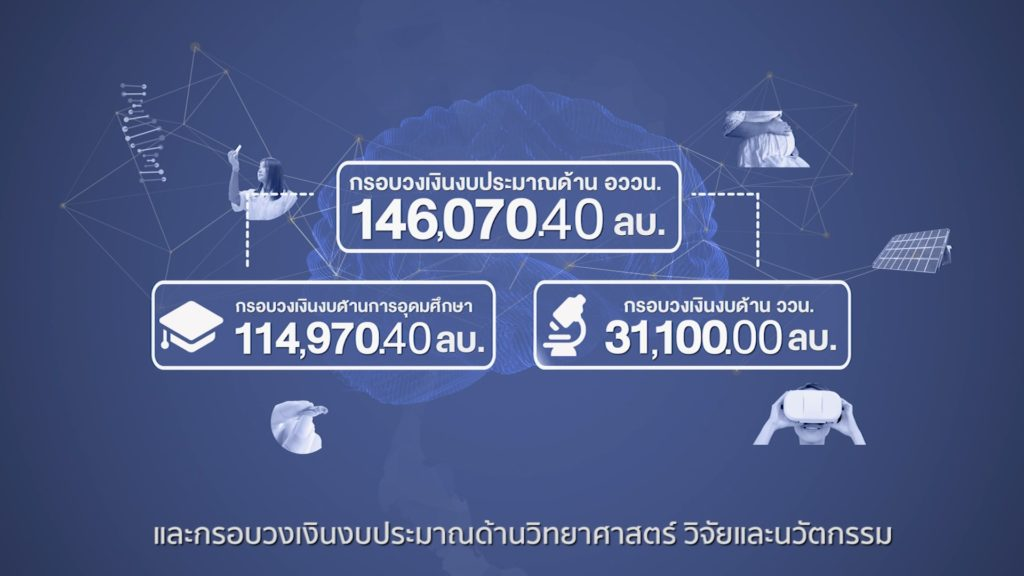 In addition, MHESI is also implementing the reinventing university project aiming at developing highly skilled workers for future industries and innovation-driven economy, transferring knowledge and technology to entrepreneurs to encourage the development of community enterprises and grassroots economy, as well as promoting academic excellence in higher education institutions. The project is driven via five platforms: educational quality development, recruitment, internationalization, research and innovation management, and a collaboration platform.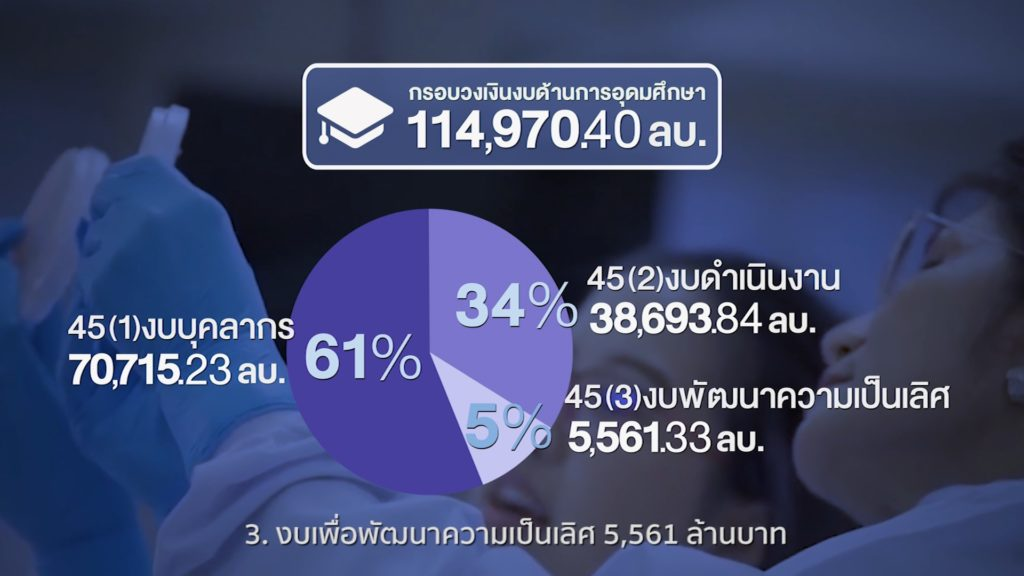 The science, research and innovation workplan is made up of four components: 1) Boosting economic growth with value-based and creative economy to improve competitiveness and self-reliance with the focus on areas such as advanced therapy medicinal products (ATMPs), sustainable tourism, innovation-driven enterprises (IDEs), functional ingredients, functional and novel food, and electric vehicles; 2) Improving social and environmental conditions to achieve sustainable development goals with initiatives such as grassroots economy development, low-carbon society, and empowering senior people to develop self-reliance; 3) Investing in frontier research to pave the pathway for future development such as earth space program to create and launch the spacecraft into lunar orbit; and 4) Developing manpower, higher education institutions and research organizations to enable leapfrog development with campaigns such as Thailand as a Hub of Talent, and a Hub of Knowledge in ASEAN.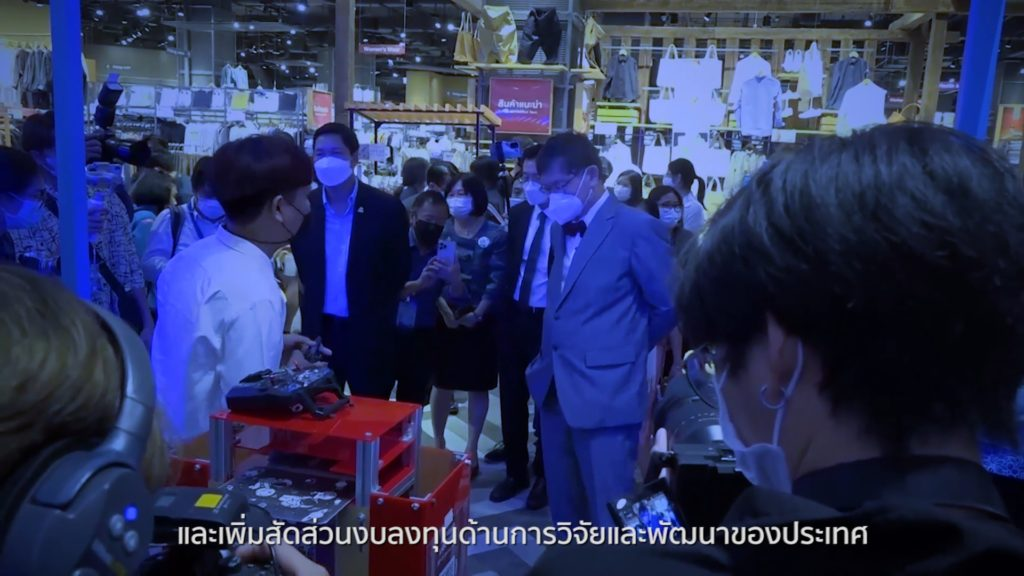 The proposed budget was previously reviewed and endorsed by the National Higher Education, Science, Research and Innovation Policy Council (Policy Council) on 27 October 2022.