NXPO Director of Sustainability Policy Division Dr. Saravanee Singtong recently gave a presentation at a seminar on standardization in a circular economy organized by the Thai Industrial Standards Institute (TISI). Attended by 200 participants from various sectors, the seminar was aimed at providing information on a circular economy (CE) and applicable standards and exchange views on the future direction of CE standards.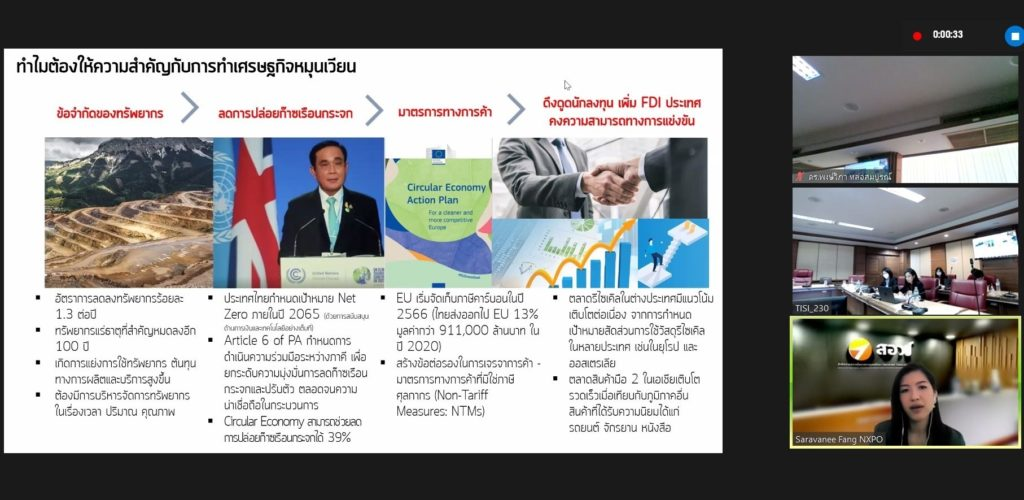 Dr. Saravanee's talk focused on a policy framework driving CE innovation. CE is vital to Thailand's economic growth as the world is facing resource depletion at the rate of 1.3% per year, resulting in higher production cost. CE has a potential to reduce greenhouse gas emissions by 39%, and therefore can play an important role in enabling Thailand to achieve net zero emission target by 2065, strengthening capabilities of Thai industry to export products to Europe when the EU carbon tax on imported goods comes into effect in 2023, and attracting foreign direct investment (FDI) to the emerging green businesses.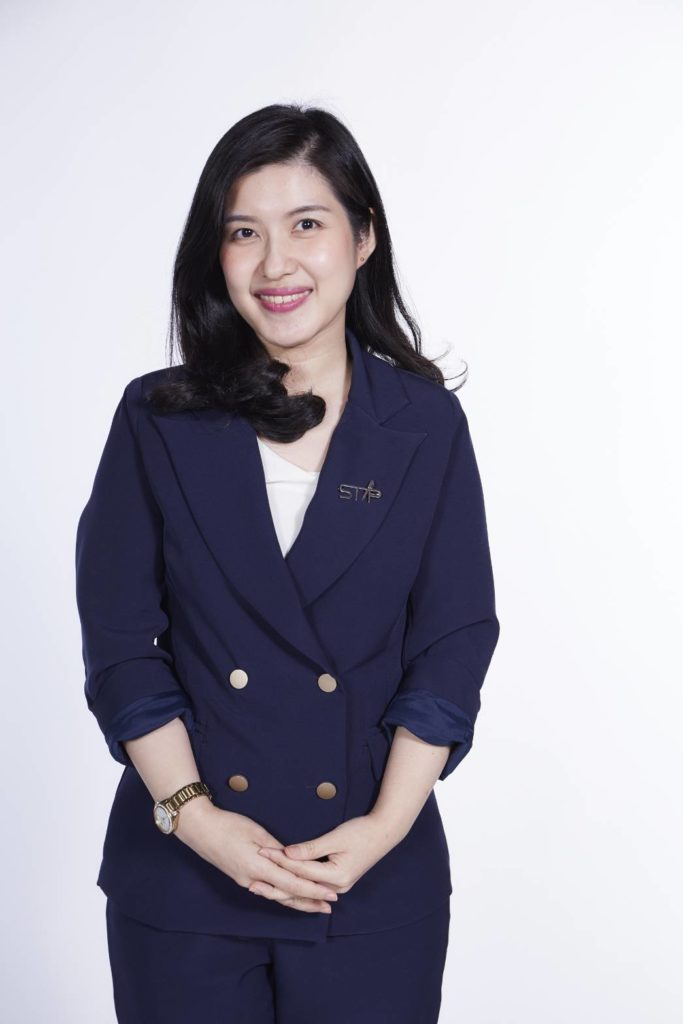 Innovation ecosystem to drive CE consists of four elements: policy, infrastructure and enabling facility, enterprise and people. In term of policy, initiatives between the government and industry have been established while scientific and quality infrastructure, financial facility and incentive measures are put in place. Platforms are created to provide knowledge, technology and innovation to build enterprise's capabilities in CE. Awareness on CE, responsible consumption, and recycling have been raised to drive social movement.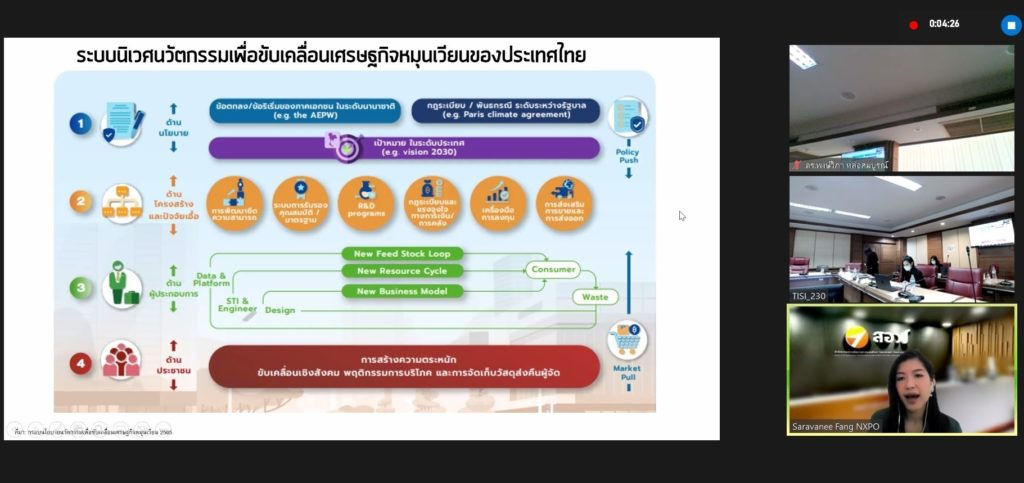 Circular Economy Innovation Ecosystem: Vision 2030 aims at reducing resource use by 1/3, cutting back GHG emissions by 30 million tons CO2, and increasing GDP with CE by 3% via new regulations such as Extended Producer Responsibility (EPR) and zero waste, and tax and investment incentives. The CE policy framework proposes seven flagship programs:  
Waste Symbiosis & Reverse Logistics and Recycle. Sandboxes can be introduced to demonstrate the practices.
Capacity Building & Awareness. NXPO and the Global Compact Network Thailand has launched a circular design course developed by CIRCO, the Netherlands, to enable Thai businesses to understand and apply circular design in their respective businesses.
Green Purchasing. The program needs to be expanded to the B2B procurement in order to make a greater impact and drive a rapid market growth.
Unlocking Legal Barriers
CE Solution Platform
CE Guidelines
CE Law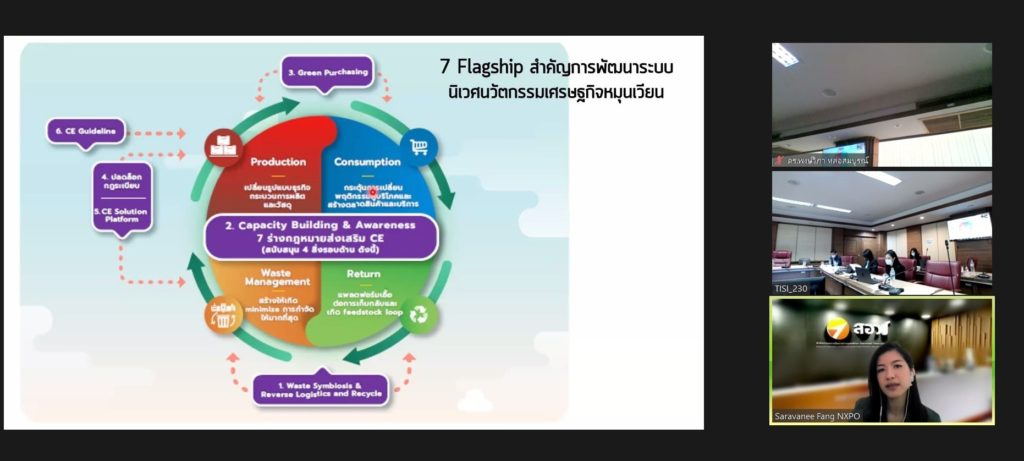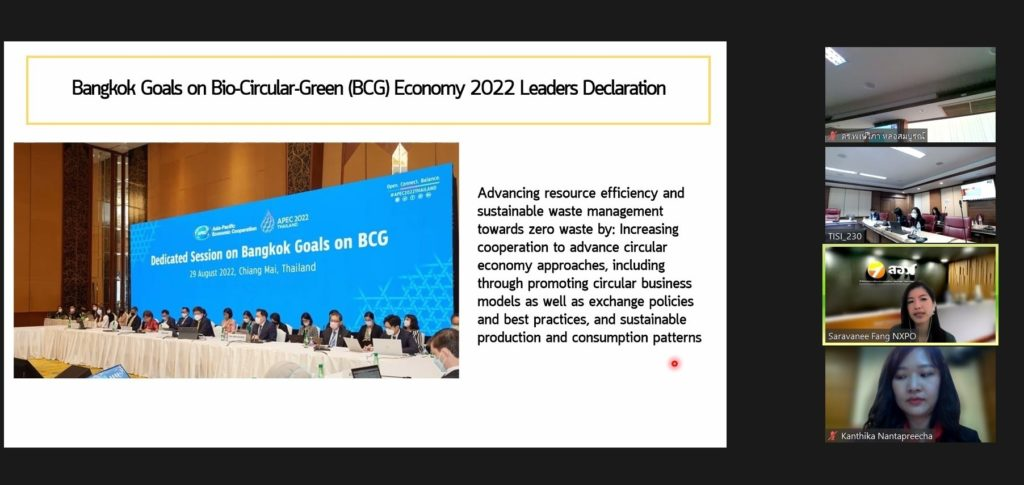 Furthermore, APEC Center for Technology Foresight has organized a series of Circular Economy Technology Foresight Workshops to identify priority issues, solutions, and supporting systems to dive CE transformation, and develop a CE technology roadmap for the Asia-Pacific. The APEC 2022 hosted by Thailand also concluded with Bangkok Goals Statement into which CE was incorporated.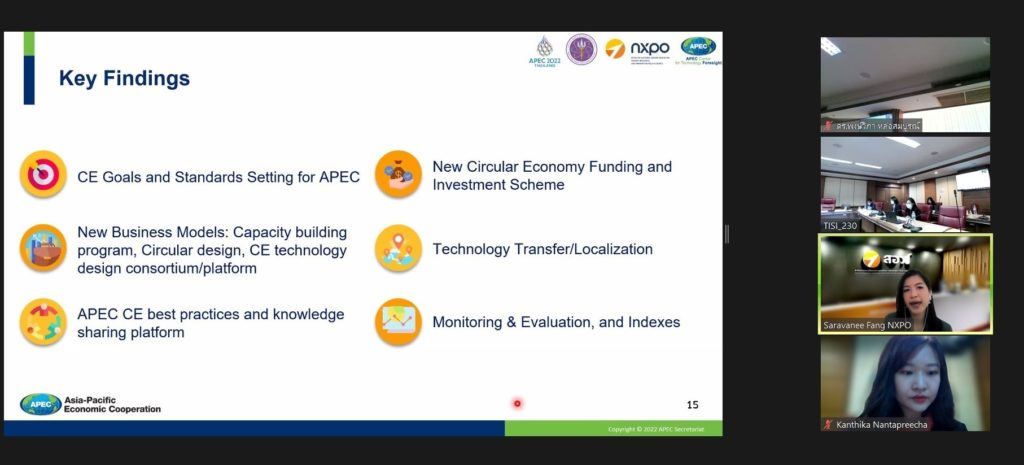 APEC leaders agreed that member economies should come together to set goals and implementation plans for CE. Regional activities can be organized to share experience and identify best practices and new business models for CE. Suggestions also include an establishment of a financial facility to fund technology access and support technology exchange, enabling all member economies to embrace CE.
"Thailand clearly needs to move quickly on CE transformation. As CE standardization is an important element, the APEC Sub-Committee on Standards and Conformance (SCSC) will soon convene to discuss this issue," concluded Dr. Saravanee.