NXPO Assistant to the President Dr. Poolsak Koseeyaporn recently attended Thailand Talent Transformation Symposium and participated in a speaker panel presenting collaborative framework to foster ICT talent in Thailand. The symposium was organized by Huawei Technologies (Thailand) on 7 December 2022 at Pullman Bangkok King Power Hotel.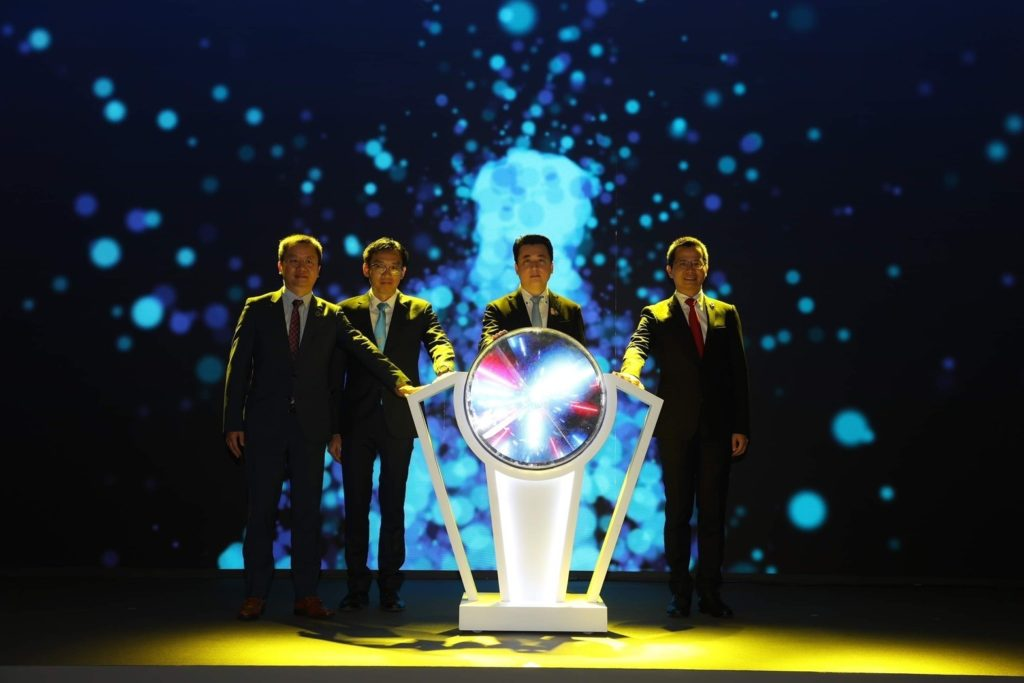 In the symposium, Huawei made an announcement on a collaboration with the Ministry of Digital Economy and Society (MDES), Ministry of Higher Education, Science, Research and Innovation (MHESI), universities and industry partners in Thailand to engage in a discussion to develop ICT talent to support the national master plan, along with the launch of ICT Competition 2022 in which over 200 college students are expected to compete.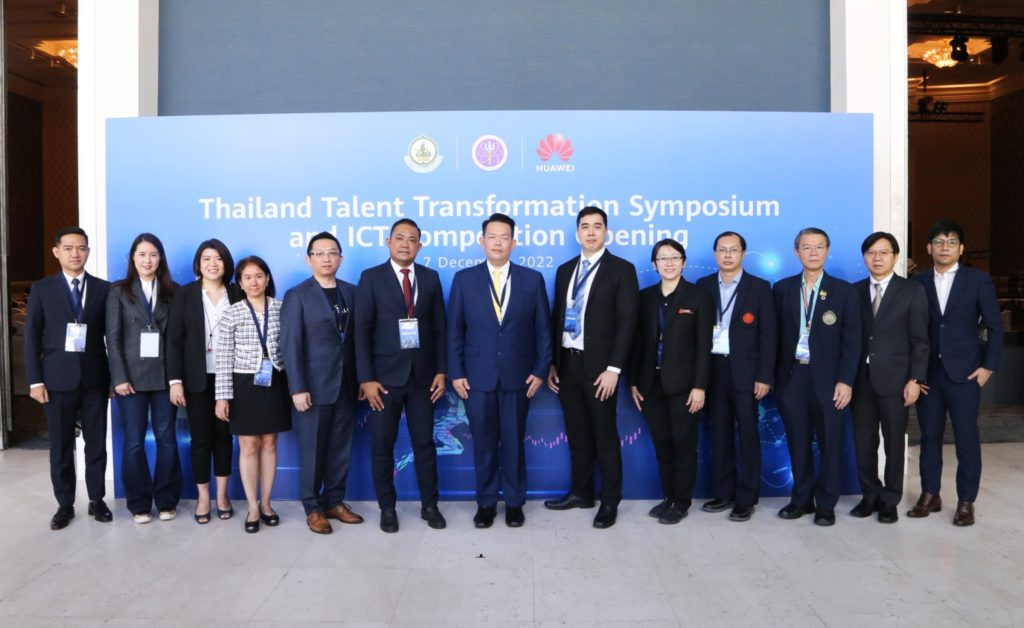 Acting Capt. Montree Munkong, Advisor to MDES Minister, remarked that the collaboration between Huawei, MDES and MHESI is aimed at closing the digital divide between urban and rural areas in Thailand. The white paper on Thailand National Digital Talent Development covers issues of manpower shortage and inequality of digital access. The collaboration is expected to strengthen manpower development in

ICT, aligning with the 5th Digital Technology Development Master Plan (2022-2027) aiming to equip all Thais with essential skills for the digital era.
Prof. Dr. Supachai Pathumnakul, MHESI Deputy Permanent Secretary, revealed that Thailand is expected to face a shortage of 500,000 digital talents by 2030. MHESI therefore places a focus on developing digital skills among current and future workforce by creating more digital courses focusing on both theory and practice in universities.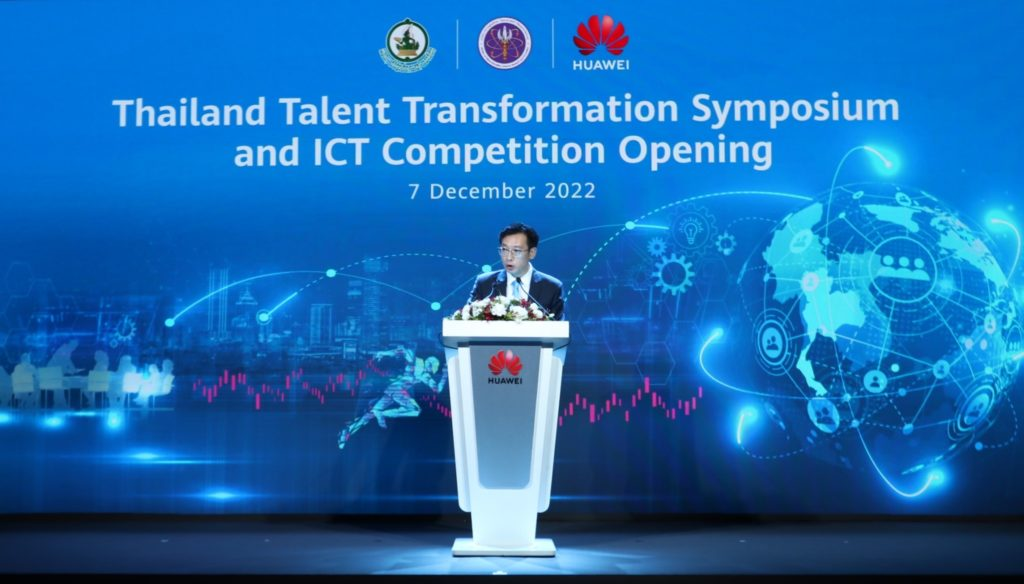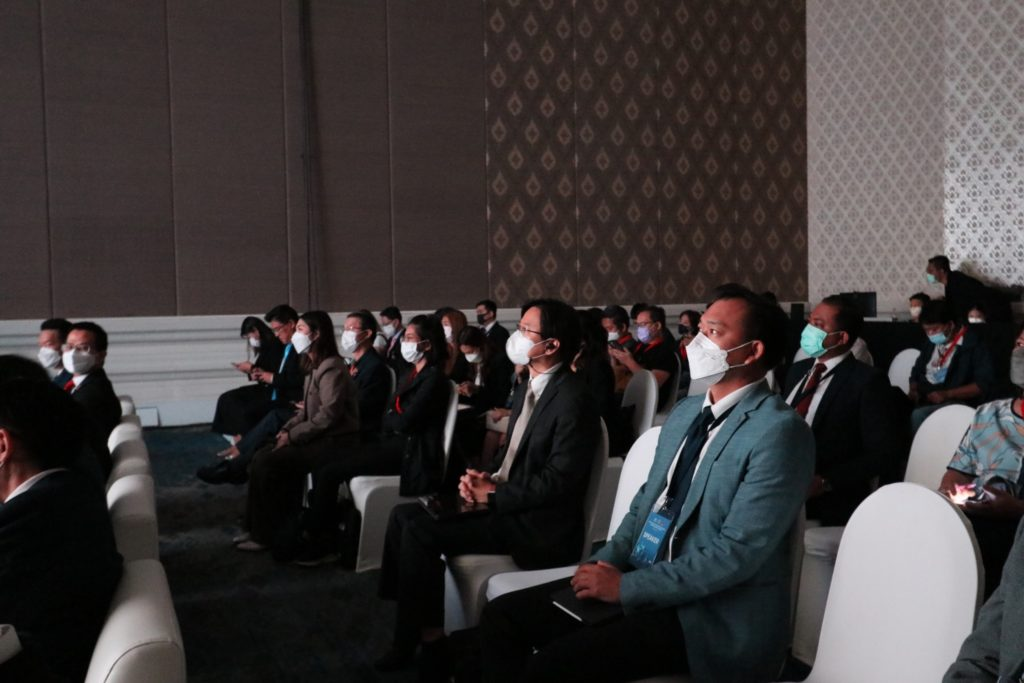 Mr. Abel Deng, CEO of Huawei (Thailand) said that digital talent development has been one of Huawei's key strategies in Thailand. The company's talent development emphasizes on leadership, skill, and knowledge.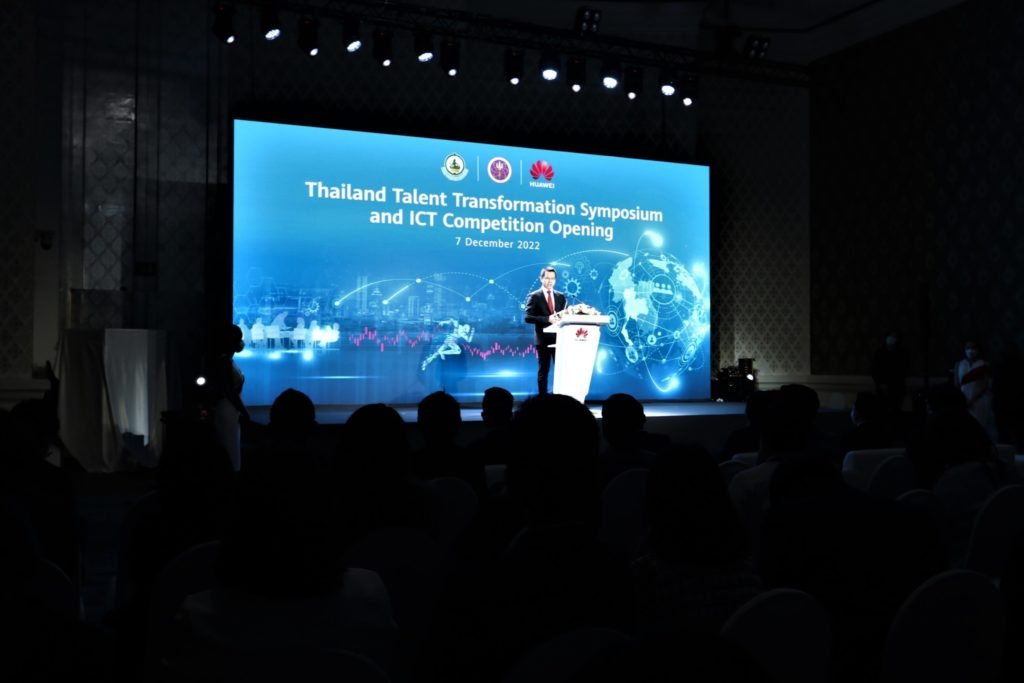 The white paper on Thailand National Digital Talent Development, formulated in collaboration with Roland Berger, identifies a holistic five-point framework to close Thailand's digital talent gap, with collaboration between the government, the private sector, and universities. It includes: 1) policymaking, standardization, and monitoring; 2) skill development; 3) career and job matching; 4) infrastructure development; and 5) funding and sponsorship.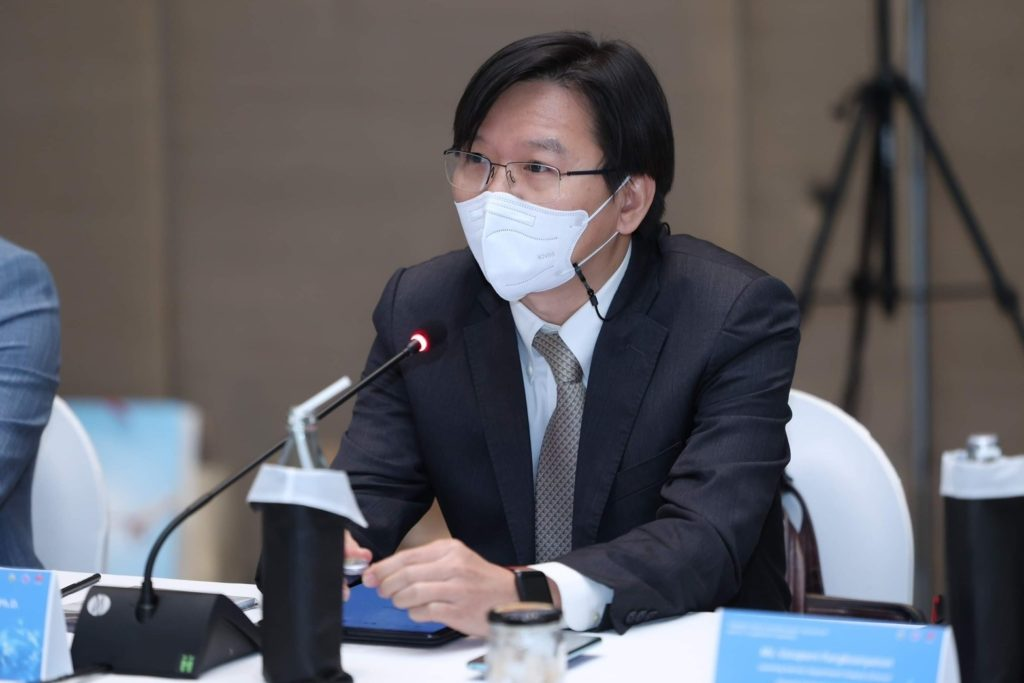 In his talk, Dr. Poolsak Koseeyaporn explained NXPO's role in designing public policies to support digital talent development. The policy is implemented in the management of funds under MHESI – including the Science, Research and Innovation Fund and the soon-to-be-launched Higher Education Fund – and the funding agencies. NXPO recently launched STEM One-Stop Service (STEM OSS) as a platform to facilitate demand-driven collaboration in research and human resource development and support the skill development programs under Thailand Plus Package. The Equitable Education Fund (EEF) provides 2,500 scholarships annually to support students from low-income families to enter vocational colleges. These scholarships, as well as funding from the private sector, can be tapped to foster digital talent development.