NXPO participated in the UN Commission on Science and Technology for Development (CSTD) 2022-2023 Inter-sessional Panel held in Geneva, Switzerland on 25-26 October 2022 and the 121st Session of the Committee for Scientific and Technological Policy (CSTP) of the Organisation for Economic Co-operation and Development (OECD) held in Paris, France on 27-28 October 2022.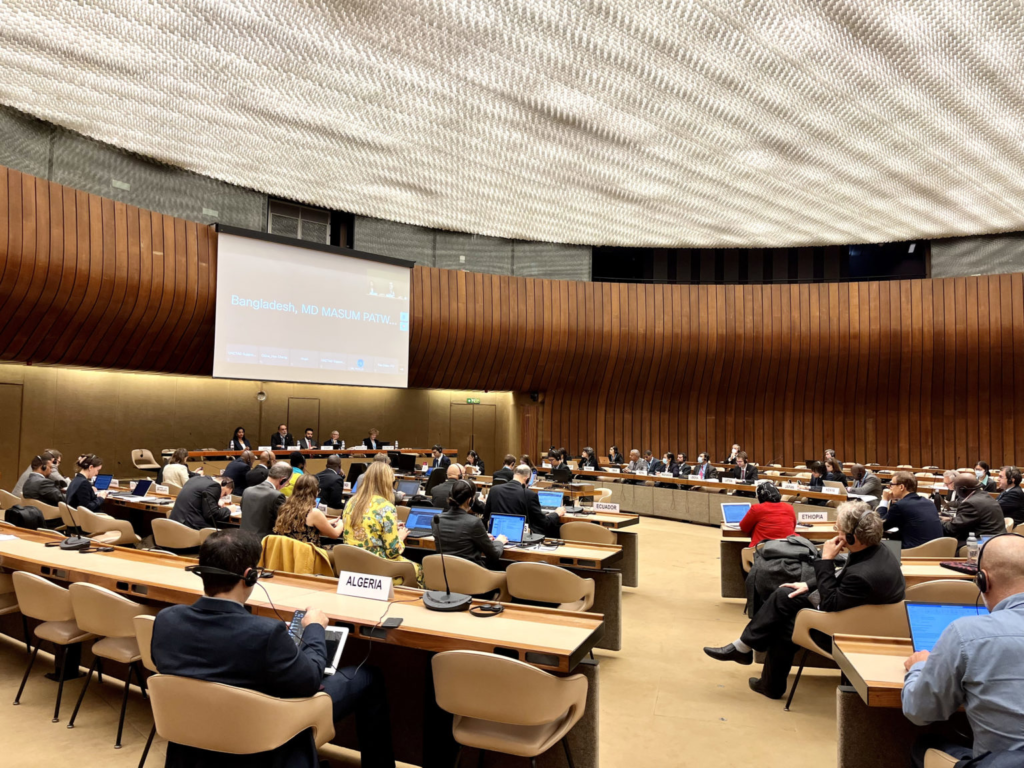 In the UN CSTD 2022-2023 Inter-sessional Panel, NXPO Director of International Policy Partnership Dr.Pranpreya Sriwannawit Lundberg, representing Thailand, made a statement on two topics: Technology and Innovation for Cleaner and More Productive and Competitive Production and Ensuring Safe Water and Sanitation for All: A Solution by Science, Technology and Innovation.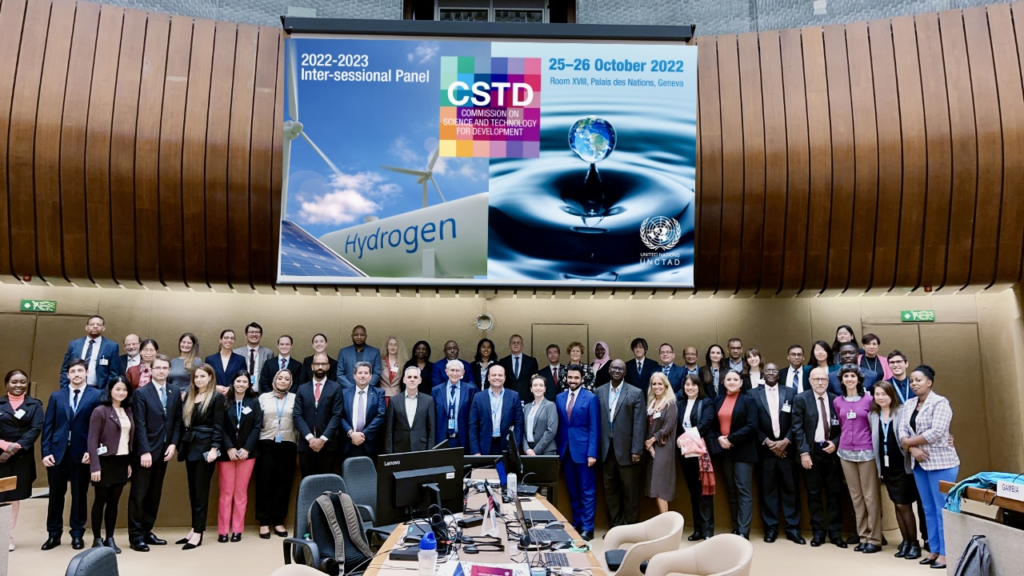 On the issue of clean production, Dr. Pranpreya underscored the importance of transitioning into a green economy and that Thailand is embracing this new economy through the Bio-Circular-Green Economy (BCG) model that has been declared the national agenda. NXPO has initiated pilot projects with industry in Mae Moh and Saraburi. The project in Mae Moh aims to make the lignite-fired power plant more environmentally friendly and community acceptable, whereas a sandbox will be established in Saraburi, Thailand's largest cement production site, aiming for net zero GHG emissions. On the issue of safe water and sanitation, Dr. Pranpreya stated that Thailand has successfully met the targets of some indicators of SDG 6 which is to ensure access to water and sanitation for all. In 2020, data reported by WHO and UNICEF showed that 100% of Thai population used safely managed drinking water services. Dr. Pranpreya further added that the Thai government intends to improve its water management capacity and a national committee overseeing water resources management policy has been established to drive this initiative.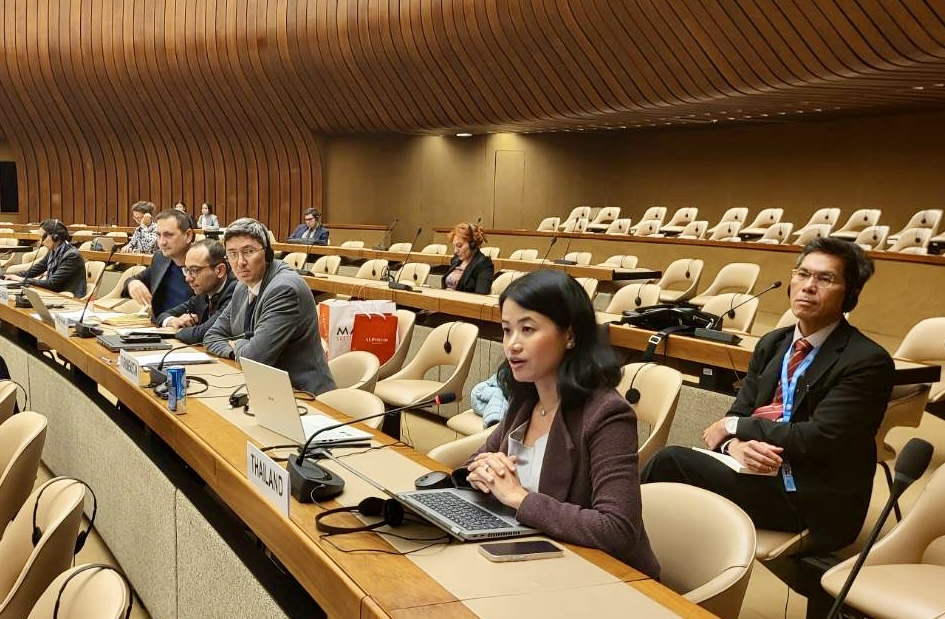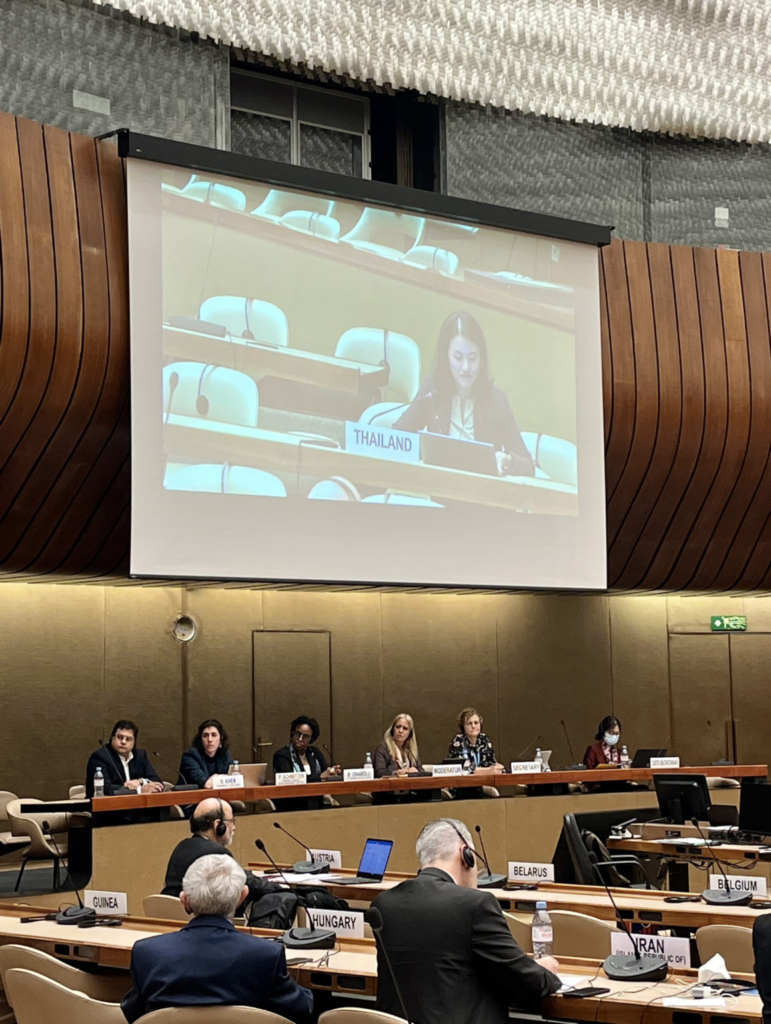 In addition, Mr. Rongvudhi Virabutr, Ambassador and Deputy Permanent Representative of Permanent Mission of Thailand to the UN Office in Geneva, made a statement announcing a project titled "STI Capacity Building for Female Researchers and Entrepreneurs on the BCG Economic Model". The project is a collaboration between UNCTAD, CSTD, Permanent Mission of Thailand to UN Office in Geneva, Thailand Science Research and Innovation (TSRI), aiming to empower female researchers and entrepreneurs to apply the BCG model as a strategy to achieve sustainable development. NXPO is a partner agency in this project.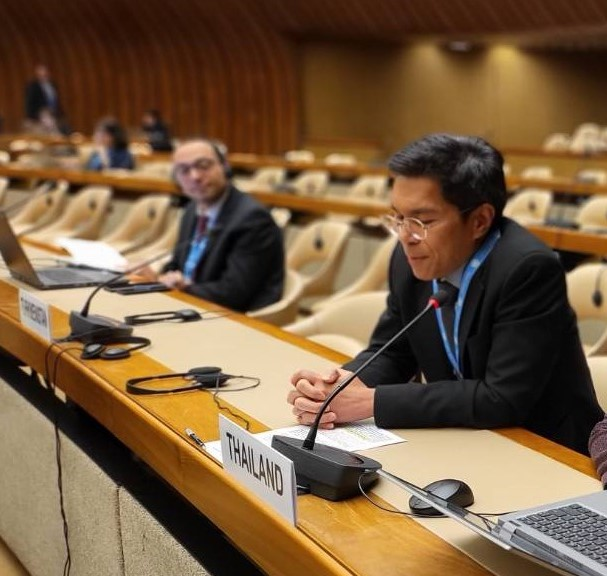 The 121st Session of CSTP in Paris was attended in person by Dr. Pranpreya, while NXPO Policy Specialist Dr. Apichat Aphaiwong joined the meeting remotely.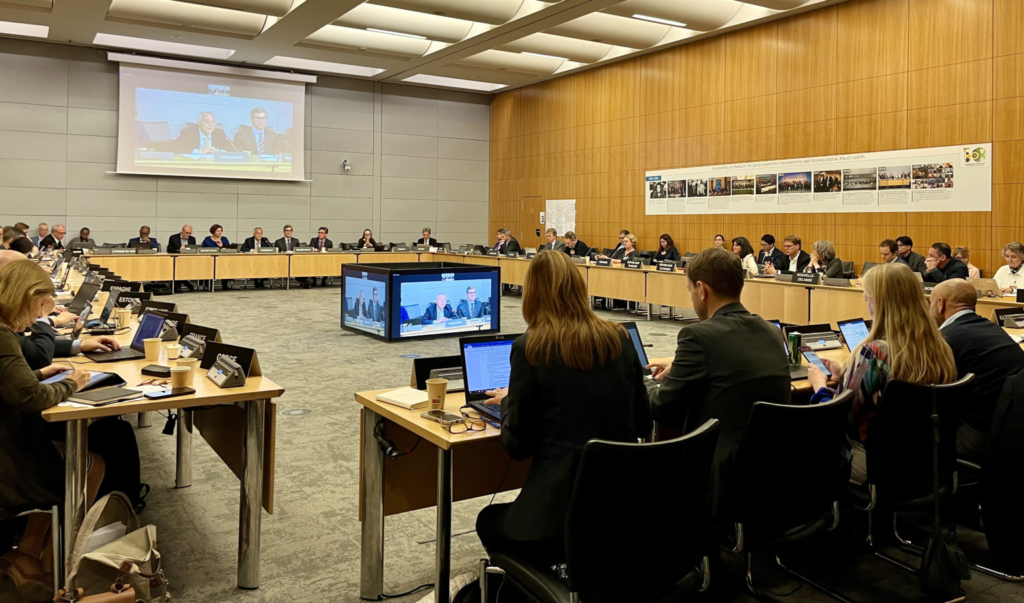 As part of the 50th anniversary of CSTP celebration, Dr. Pranpreya was invited to take part in a pre-recorded interview to give testimonial and share Thailand's experience as a member of CSTP. She also made a statement voicing opinions on several issues including S&T policy for green transition, mission-oriented innovation policies for net zero, and challenges and new demands in academic research workforce relating to inclusion, diversity and equity (IDE).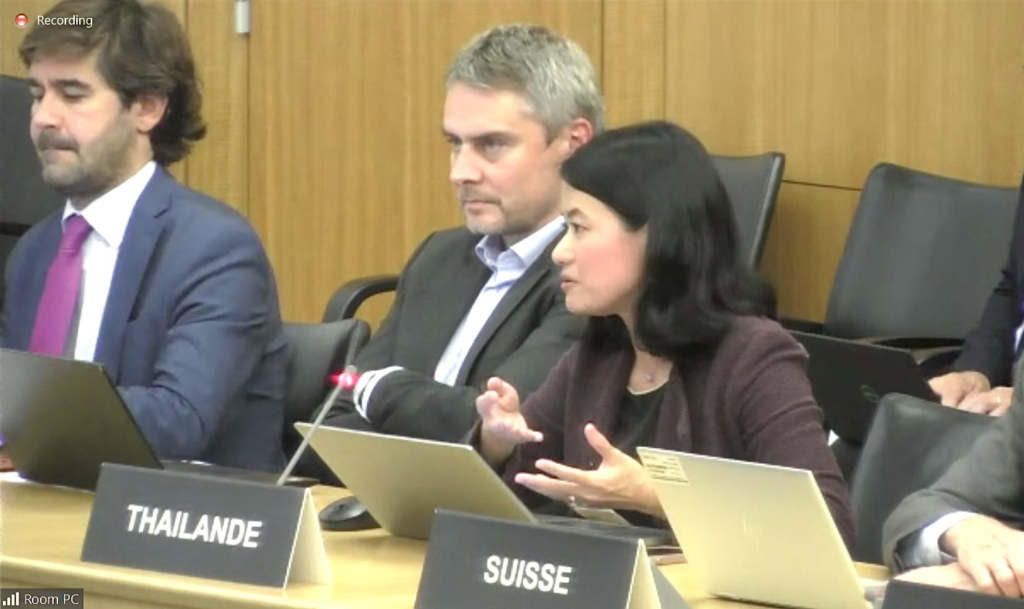 Furthermore, Dr. Pranpreya had a meeting with OECD Science and Technology Policy Division discussing OECD-Thailand Country Program Phase II scheduled to start in late 2022 and last for 3 years. Under this phase, NXPO will be conducting a study to support science, technology and innovation strategy for carbon neutrality and transitions. The meeting was also joined virtually by NXPO President Dr. Kitipong Promwong, NXPO Vice President Dr. Kanchana Wanichkorn and NXPO working team.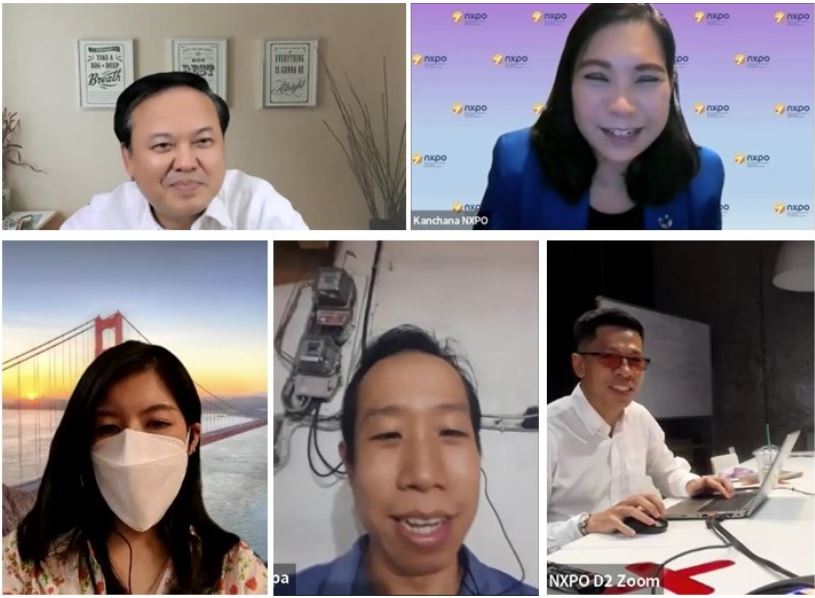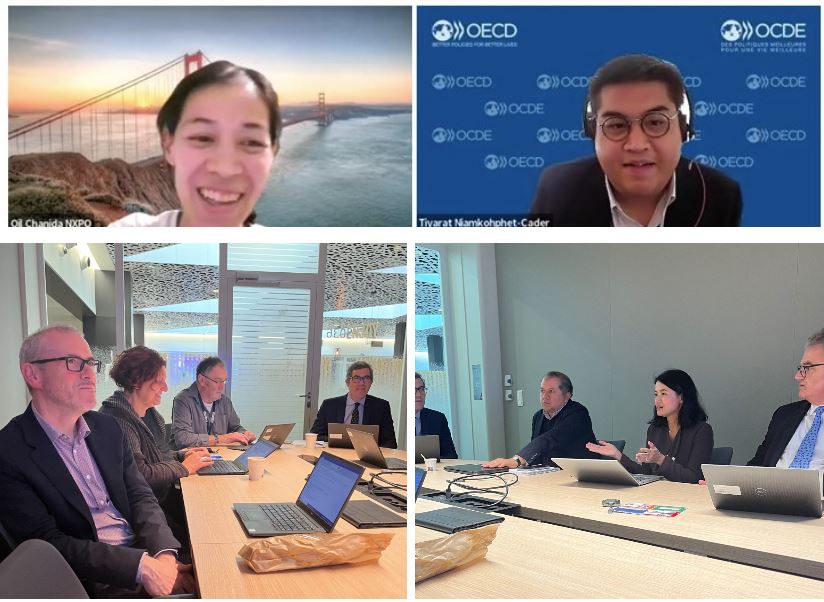 For more information on the UN CSTD 2022-2023 Inter-sessional Panel, please visit: https://unctad.org/meeting/cstd-2022-2023-inter-sessional-panel.