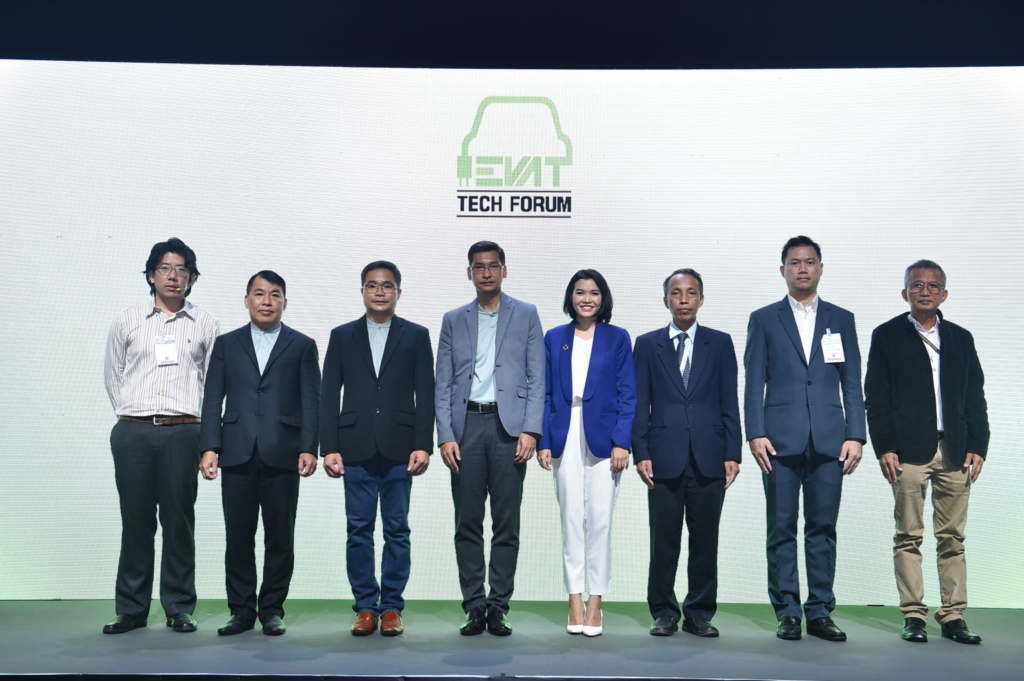 NXPO Senior Policy Specialist Dr. Thanakarn Wongdeethai recently gave a talk at EVAT Tech Forum on 16 September 2022. Jointly organized by the National Electronics and Computer Technology Center (NECTEC) and the Electric Vehicle Association of Thailand (EVAT), the forum was part of the ASEAN Sustainable Energy Week 2022.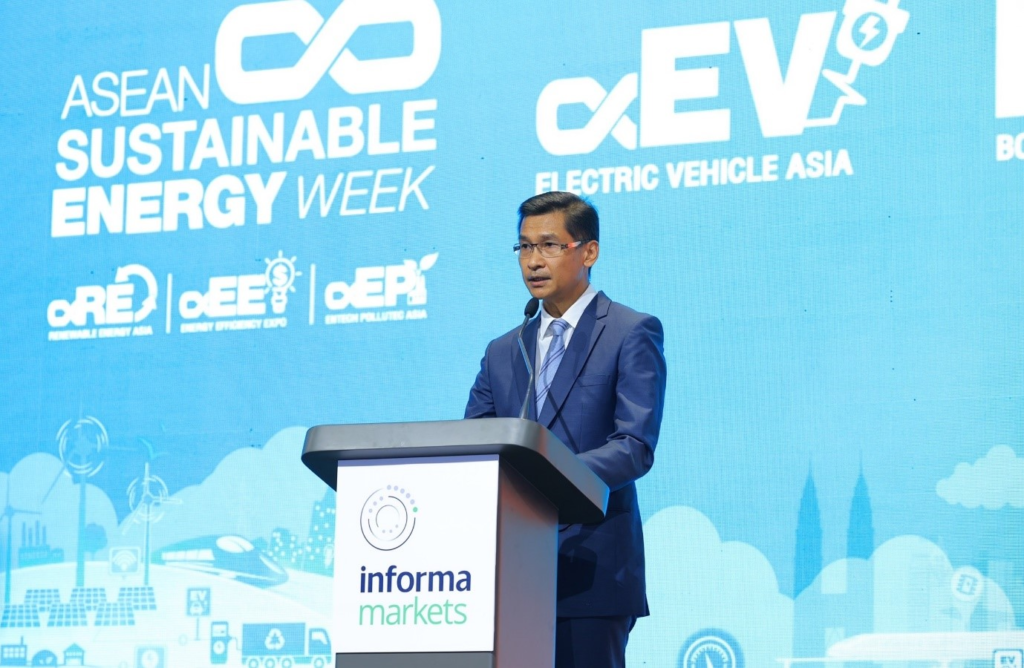 EVAT President Mr. Krisda Utamote stated that this EVAT Tech Forum intends to give audience information on EV conversion and its bright business opportunity for Thai EV industry. As EV conversion is poised to drive sustainable economic growth, demands for workforce with knowledge and skill in this field is expected to soar. Therefore education, especially vocational education, will play a key role to help drive this industry.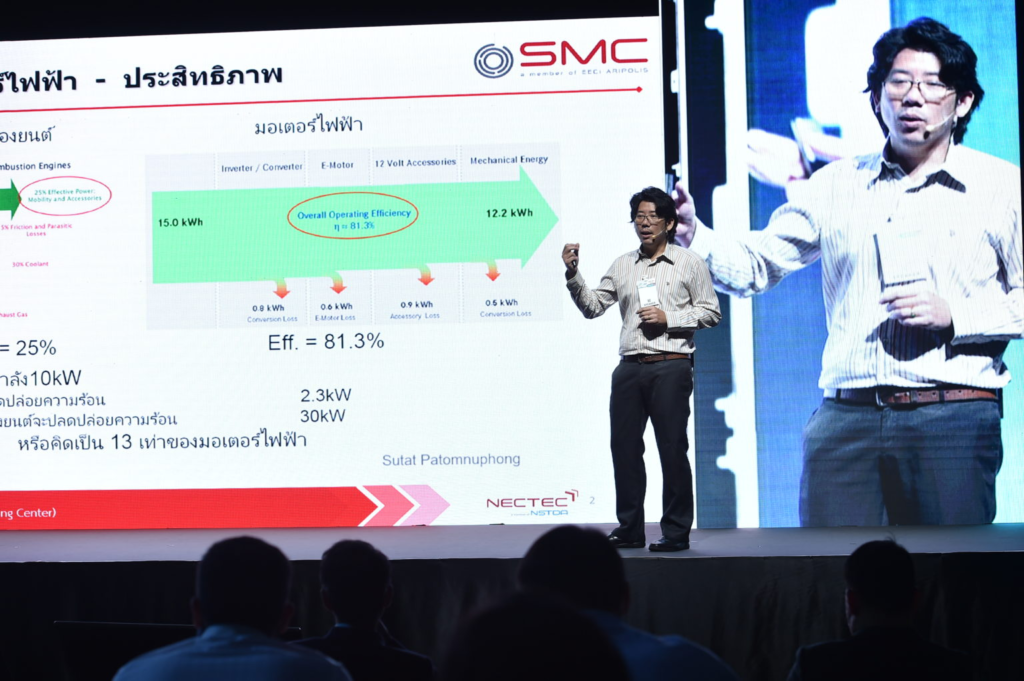 NECTEC researcher Dr. Davis Kirachaiwanich introduced technologies relating to EV development with the focus on Vehicle Control Unit (VCU). In addition to research, NECTEC through its Sustainable Manufacturing Center (SMC) provides training on EV conversion to enterprises.
Dr. Thongchai Jinapa, EVAT Working Group Chairman on Regulations and Standards, pointed out challenges and opportunities of electric motorcycle conversion. While under-developed supply chain and infrastructure for electric motorcycle conversion pose some challenges, the fact that Thailand has around 21 million gas-engine motorcycles presents ample opportunity in term of a large market size and an eco-friendly way to give new life to old vehicles instead of retiring to waste.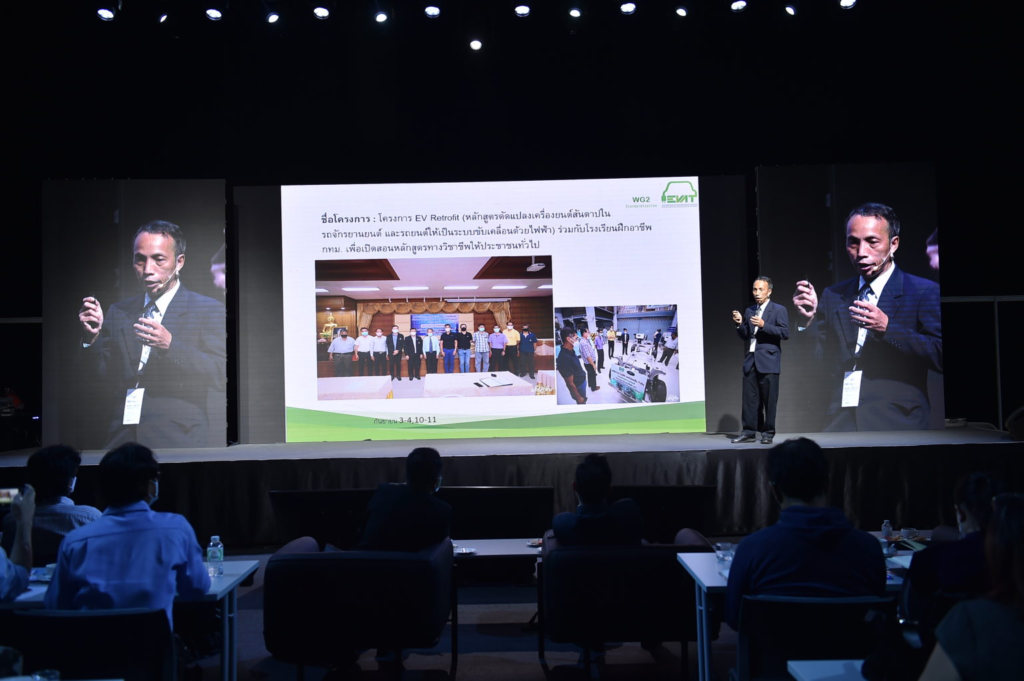 Dr. Thanakarn Wongdeethai of NXPO discussed the EV technology research and development and the government policy in Thailand. The Program Management Unit for Competitiveness (PMUC) under the Ministry of Higher Education, Science, Research and Innovation has provided research grants to develop EV prototypes, including cars, buses and trucks. The prototypes have been displayed in various events including Bangkok International Motor Show 2022, Low Carbon City & EV Expo 2022 in Nakhon Ratchasima and EV Conversion: Beyond BMA organized by the Bangkok Metropolitan Administration (BMA), garnering interest and attention from industries and general public. Meanwhile, the government is planning to introduce new measures promoting EV conversion.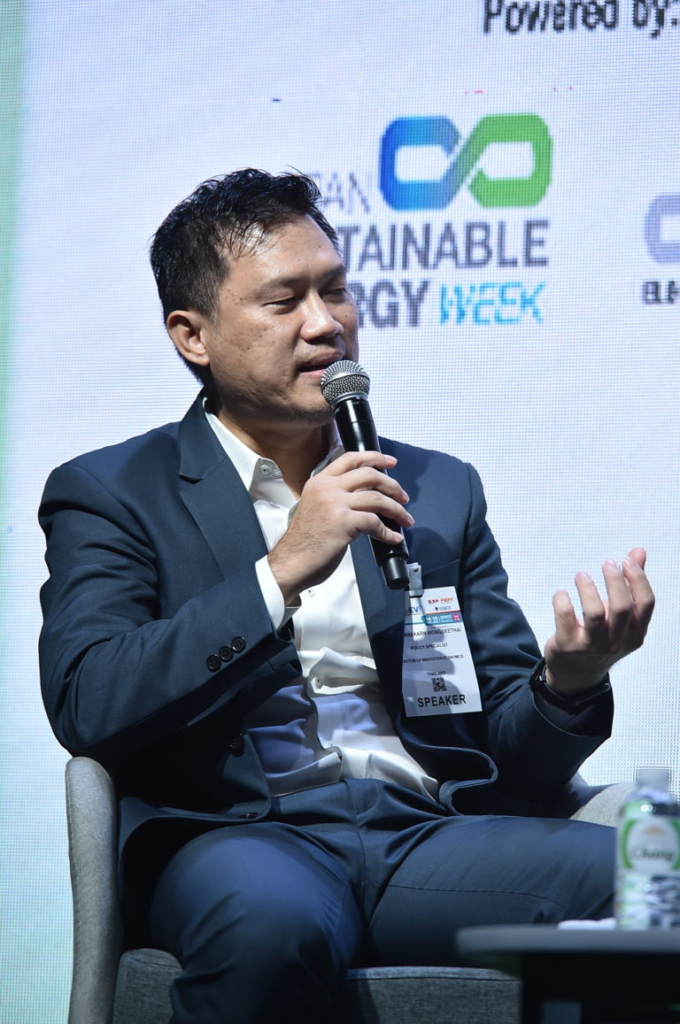 EV Car (Thailand) Managing Director Mr. Paisan Tangyarit highlighted the importance of safety in EV conversion and the need for quality and safe battery. His company has provided training on EV conversion and there are around ten car repair shops that offer EV conversion service.
Forum moderator Dr. Chana Yiangkamolsing concluded the session remarking that he hopes to see the growth in this industry with more talent get developed to support the supply chain.