On 9 September 2022, H.E. Mr. David Daly, Ambassador of the European Union to the Kingdom of Thailand and Prof. Dr. Sompong Klaynongsruang, Director of PMU-B signed the Administrative Arrangement that will promote research collaboration between Thailand and the European Union.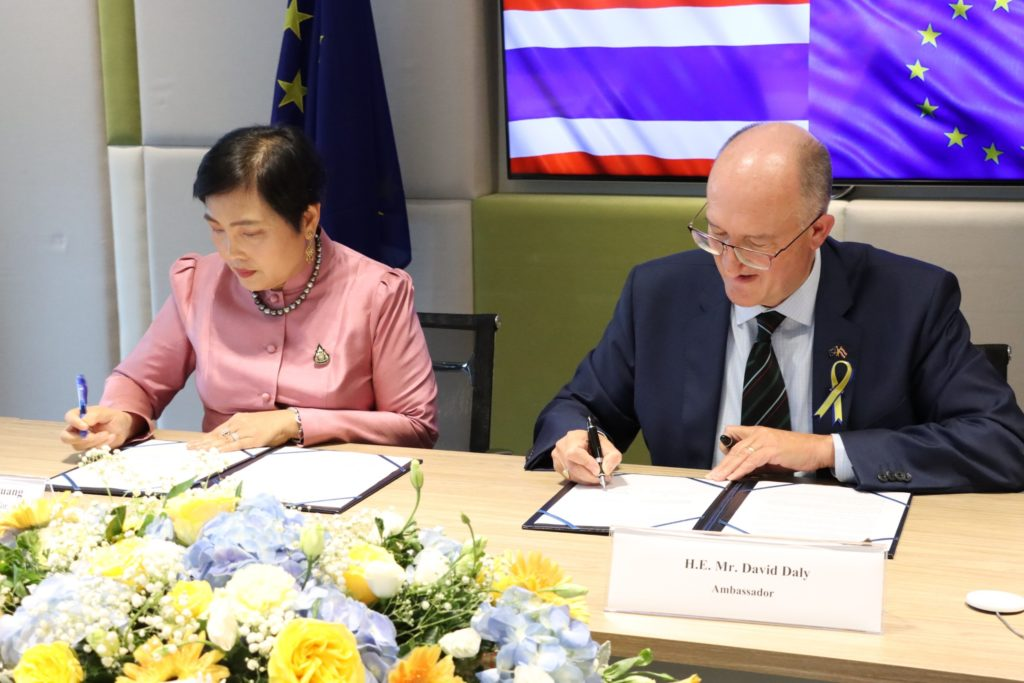 The Administrative Arrangement will be executed by the European Research Council (ERC) and the Program Management Unit for Human Resources & Institutional Development, Research and Innovation (PMU-B) of NXPO, an agency affiliated to the Ministry of Higher Education, Science, Research and Innovation (MHESI). The joint scheme provides funding supports for top researchers from Thailand who engage in the brainpower impact-oriented research to participate in the research groups of ERC grantees. This is the 17th arrangement that the ERC has signed with funding agencies throughout the world and the 2nd in ASEAN after the one signed with the National Research Foundation Singapore.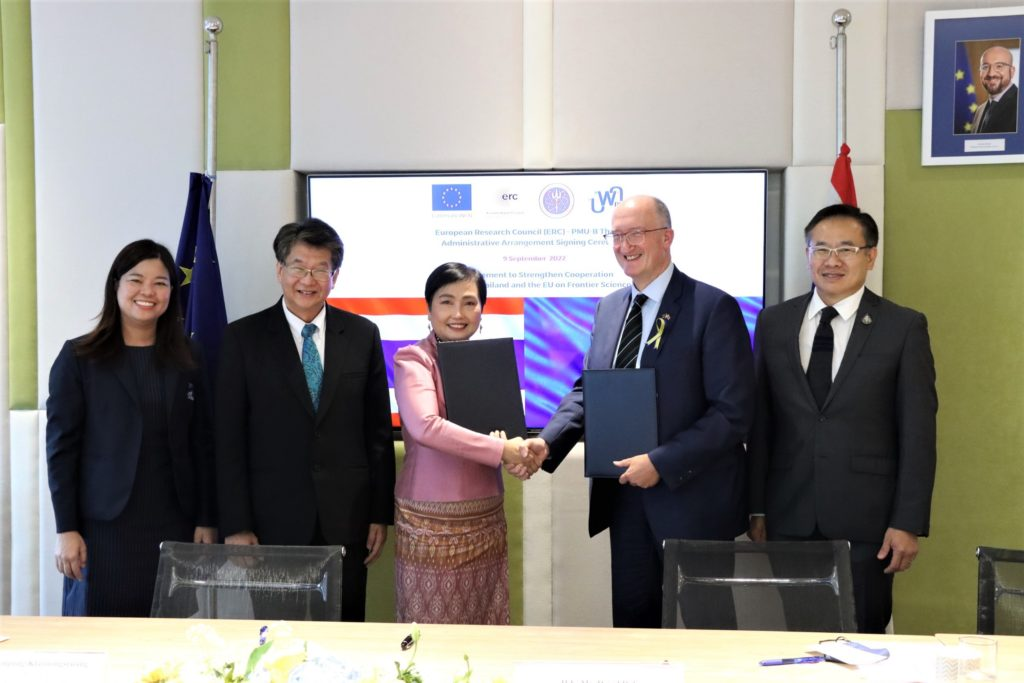 H.E. Mr. David Daly said: "Science knows no boundaries. International scientific cooperation is essential if we are to tackle the most urgent problems facing us today such as global health, climate change and food security.  I am very pleased that the arrangement signed today will promote the exchange of knowledge and nurturing of young talent. This will benefit research in Thailand as well as research globally." 

ERC President Prof. Maria Leptin, who attended the ceremony remotely, said: "We welcome this new agreement that is fully in line with the ERC's openness to the world. Excellent science is intrinsically international; encouraging scientific exchange across continents can only benefit us all. This initiative will help ERC grantees to host top talent from Thailand and will allow Thai researcher to gain valuable international experience – it's a win-win."
Prof. Dr. Sompong Klaynongsruang stated: "The European Research Council is internationally recognised as one of the most successful frontier science programmes in the world.  We are delighted for the bright young Thai researchers to gain world class experience working alongside the ERC funded research teams. We sincerely appreciate the European Commission's and the ERC's support and are confident that this initiative will lead to a long term impactful collaboration between Thailand and the EU in frontier research."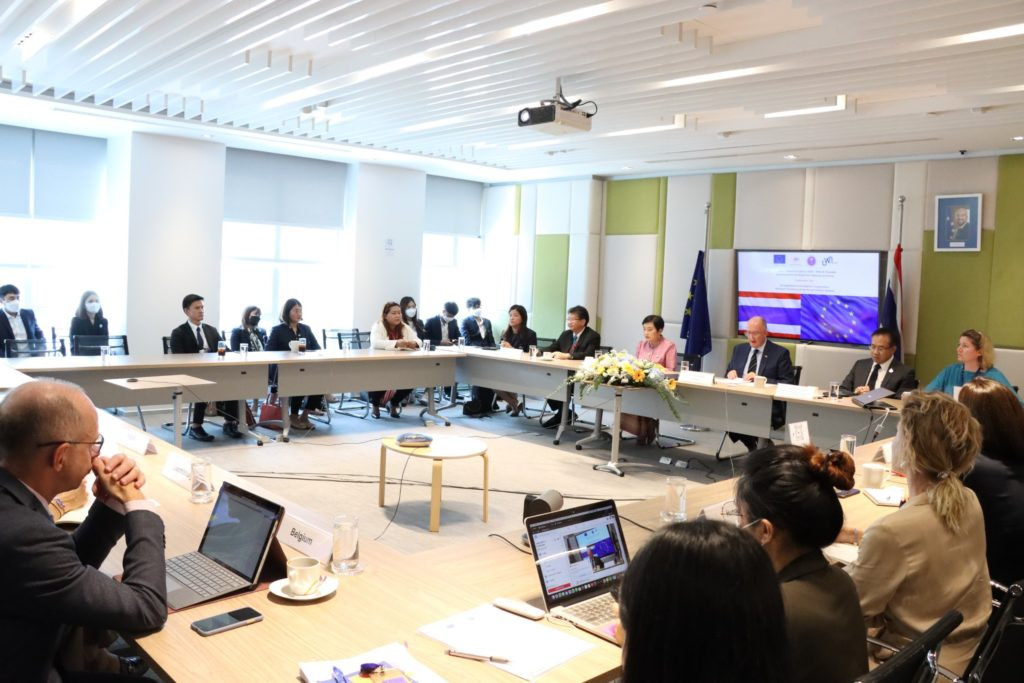 Also present at the signing ceremony were Ms. Maria Cristina Russo, Director for Global Approach and International Cooperation in Research & Innovation of the European Commission; Assoc. Prof. Pasit Lorterapong, Deputy Permanent Secretary of MHESI, and Dr. Janekrishna Kanatharana, Executive Vice President of the National Science and Technology Development Agency (NSTDA).