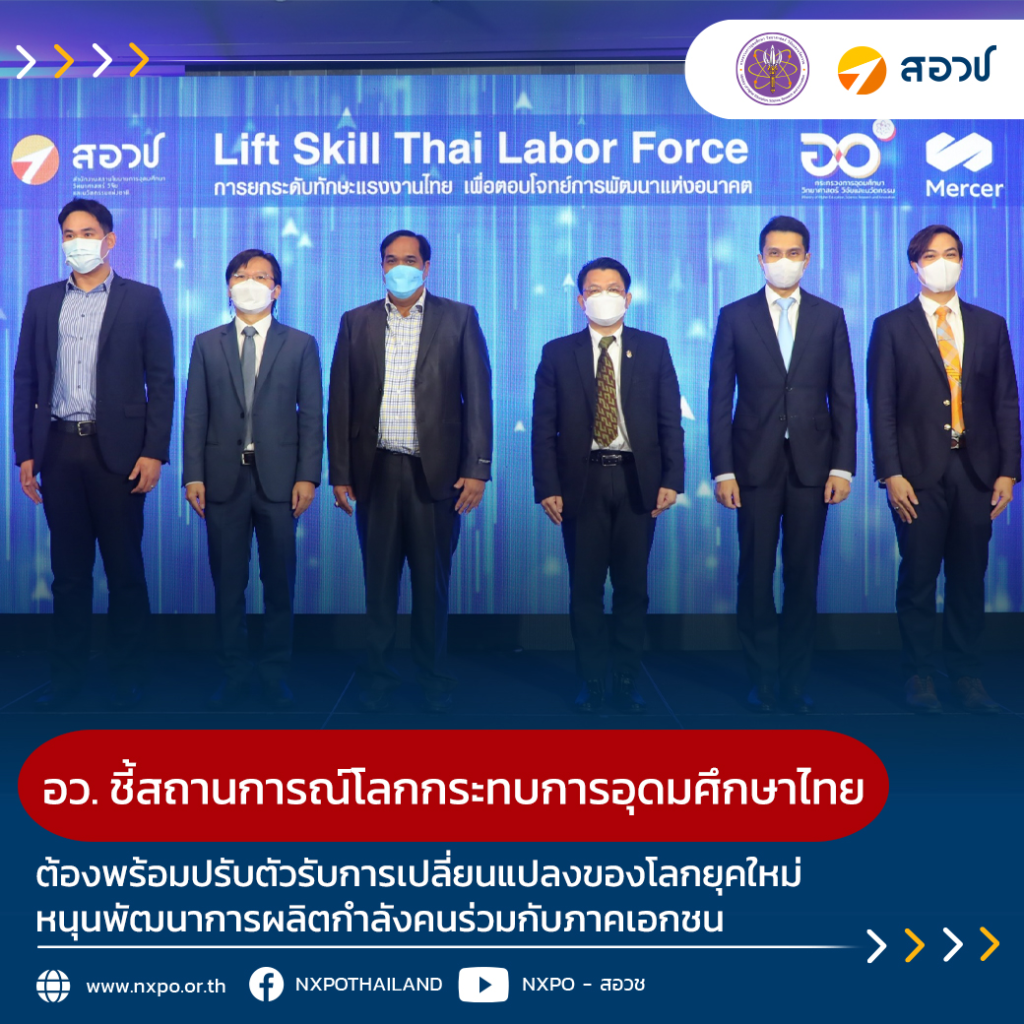 On 1 August 2022, the Office of the Permanent Secretary for Higher Science Education Research and innovation Ministry (MHESI), in collaboration with NXPO and Mercer (Thailand) Company Limited, organized a press conference introducing the Lift Skill Thai Labor Force Project.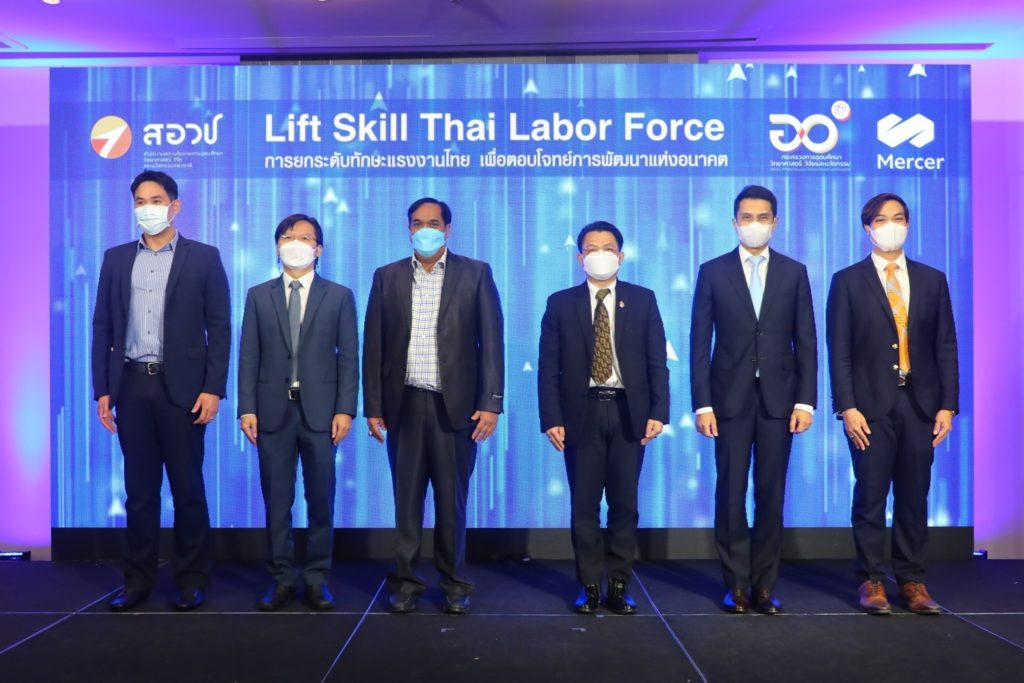 The Lift Skill Thai Labor Force Project aims to address the shortage of skilled labor force in Thailand by examining the demand for future labor force and designing proper education and training programs. The 2-year project consists of 3 phases: 1) performing demand analysis, 2) designing capability development program/curriculum, and 3) execution and lesson learn.
The announcement was followed by a public seminar on developing skills of Thai labor force to enhance the competitiveness of Thai industry. Speaking at the seminar were NXPO Assistant President Dr. Poolsak Koseeyaporn, MHESI HR Expert Mr. Punpermsak Arunee and Mercer Thailand CEO Mr. Juckchai Boonyawat. 
In his remarks, Dr. Poolsak stated issues and concerns that have an effect on global stability and sustainability. The COVID-19 pandemic makes a big impact on the way people live their lives and how businesses are conducted, whereas the on-going Russia-Ukrain war has negative effect on international trade and global supply chain. Emerging technologies such as digital technology offer efficiency and effectiveness to businesses. Altogether, these challenges have a spillover effect on higher education.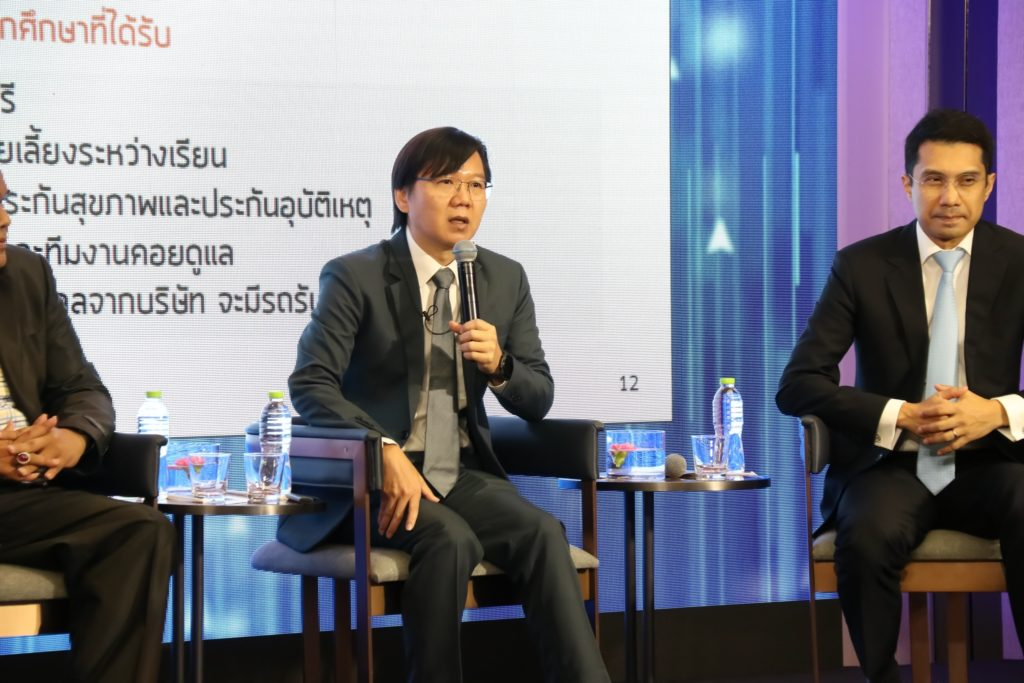 The disruptions in both technology and supply chain accelerated by the pandemic not only impact Thai businesses, but also affect higher education in ways that Thailand has never experienced before.  This crisis has shed light on higher education problems and presented an opportunity to turn the situation around by delivering workforce with competence, mindset and soft skills that meet the demand of industry and engaging industry in the workforce development process. In addition, as the multi-stage life is replacing a conventional three-stage life, workers require reskill and upskill to be able to thrive in the fast-changing labor market landscape. The education system therefore must be flexible to provide lifelong learning, allowing people from all ages, all walks of life to receive education.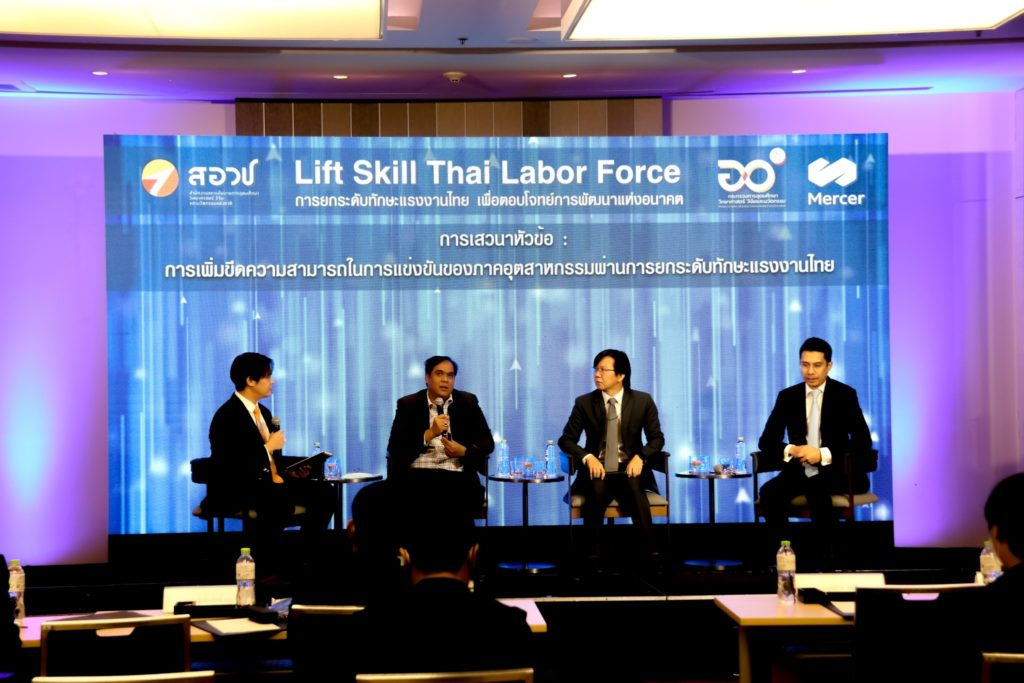 Dr. Poolsak then alluded to the Lift Skill Thai Labor Force Project that MHESI can play a significant role in developing the future workforce by investigating labor market demand and introduce measures and tools to facilitate the workforce development program that will meet the industrial demand. He cited the Higher Education Fund and the Higher Education Sandbox as examples of new measures supporting higher education. Dr. Poolsak further provided examples of recent initiatives on workforce development which include RMUT Premium Course, an establishment of digital credit bank system, Lifelong Learning Program of Rajamangala University of Technology, and the Khon Kaen Model.