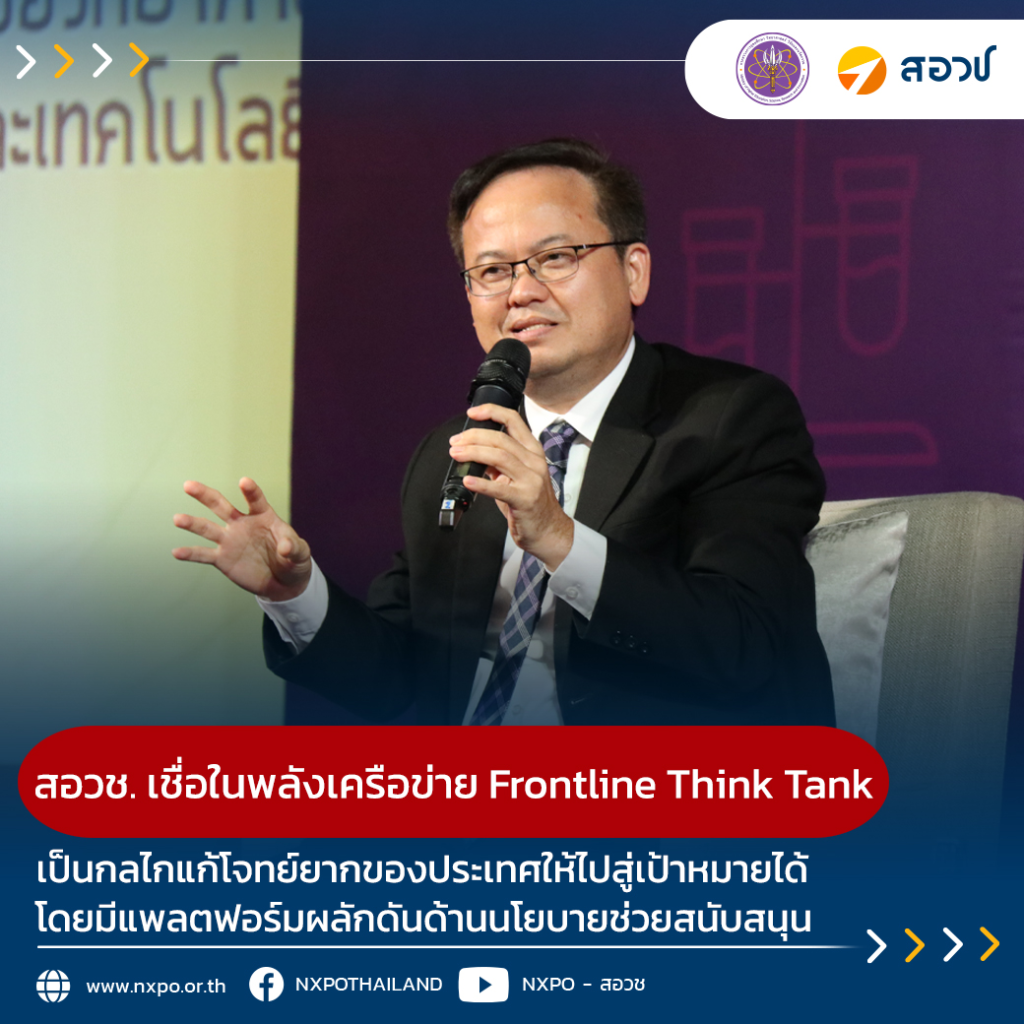 On 4 August 2022, NXPO President Dr. Kitipong Promwong joined a panel of speakers in a seminar on Thailand Academy of Sciences (TAS). The seminar is part of activities taking place at Thailand Research Expo 2022.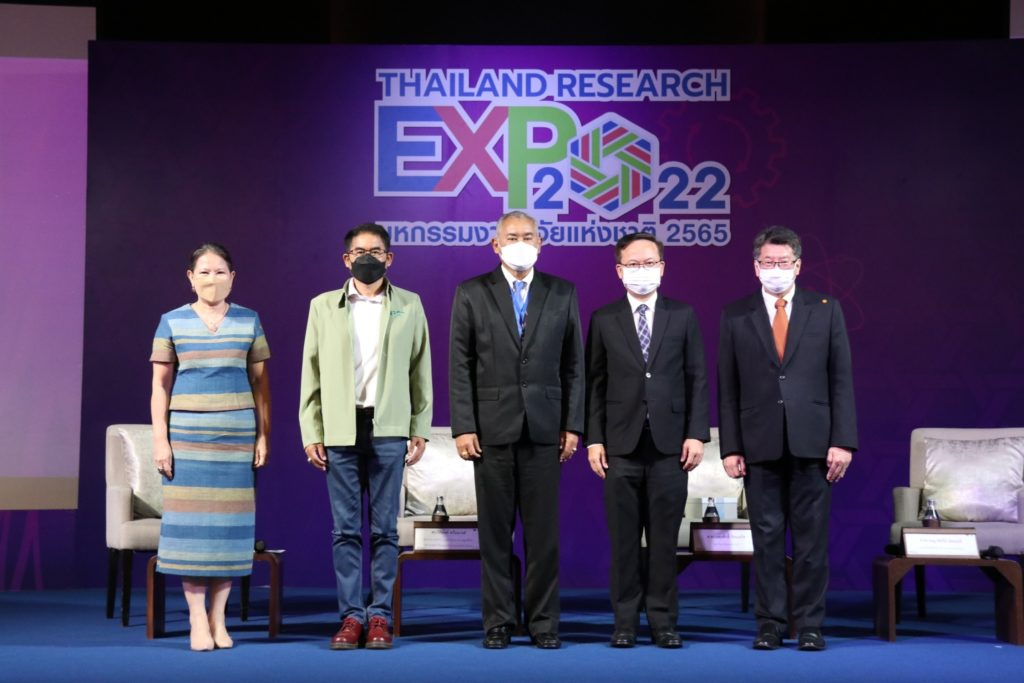 Dr. Kitipong stated that TAS was established with an objective to bring together experts in various disciplines as well as the next generation of scientists with new ideas to drive S&T development. This pool of experts and scientists will be become the Frontline Think Tank playing a key role in public policy and public advocacy.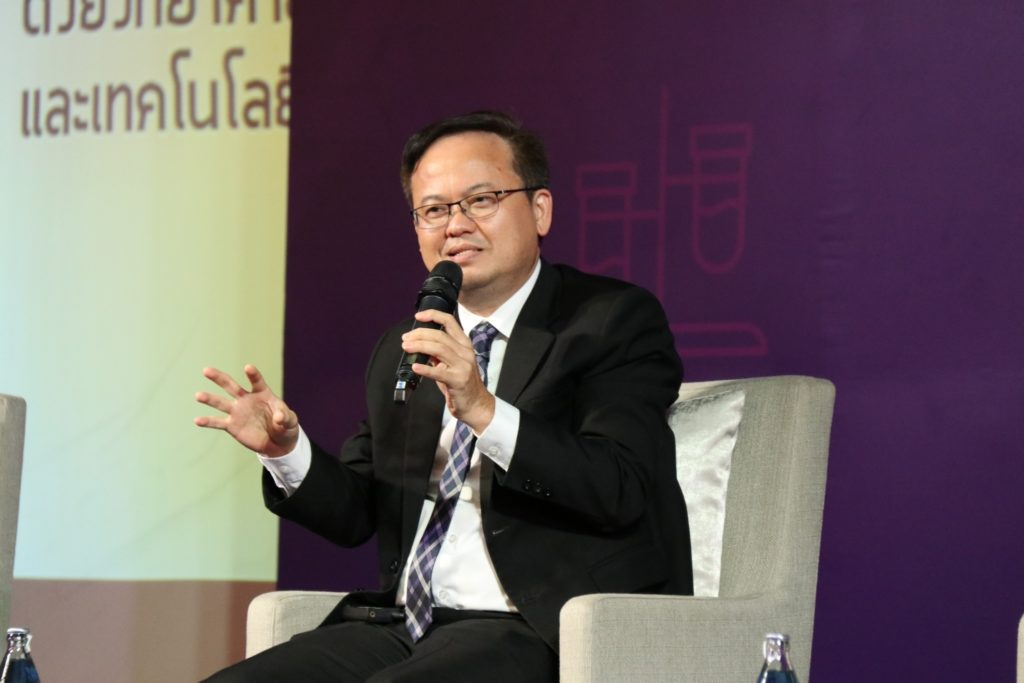 The Frontline Think Tank will be supported by two platforms: Policy Innovation Platform for the Better Future (PIP) and Thailand Higher Education and Innovation Policy Accelerator (THIPA). PIP will be run on a digital open platform where any individual can propose ideas for a new policy. The proposals will be reviewed by the expert team and sound ideas will be further explored and developed into a policy. THIPA is a platform for accelerating the policy-making process. Its key function is to turn sound ideas into actionable policies by working with various agencies including the National Higher Education, Science, Research and Innovation Policy Council (Policy Council).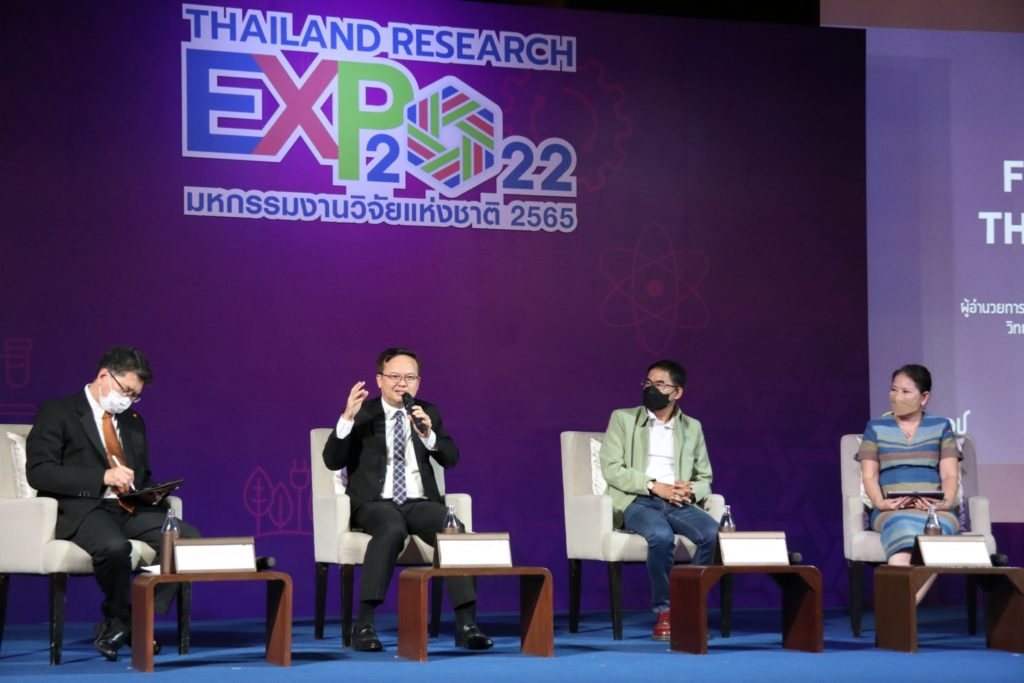 Alongside the formation and operation of Frontline Think Tank, NXPO has been developing the next generation of STI policy specialists, in collaboration with King Mongkut's University of Technology Thonburi (KMUTT) through Science Technology and Innovation Policy Design Training Program (STIP).
The Frontline Think Tank will focus its work on freeing Thailand from the middle-income trap and transitioning the country into an innovation-driven economy. Issues to be driven include the development of innovation-driven enterprises (IDEs), the establishment of university holding companies, mechanisms to drive the growth of IDEs to achieve a 1 billion revenue, social mobility and a low-carbon society.