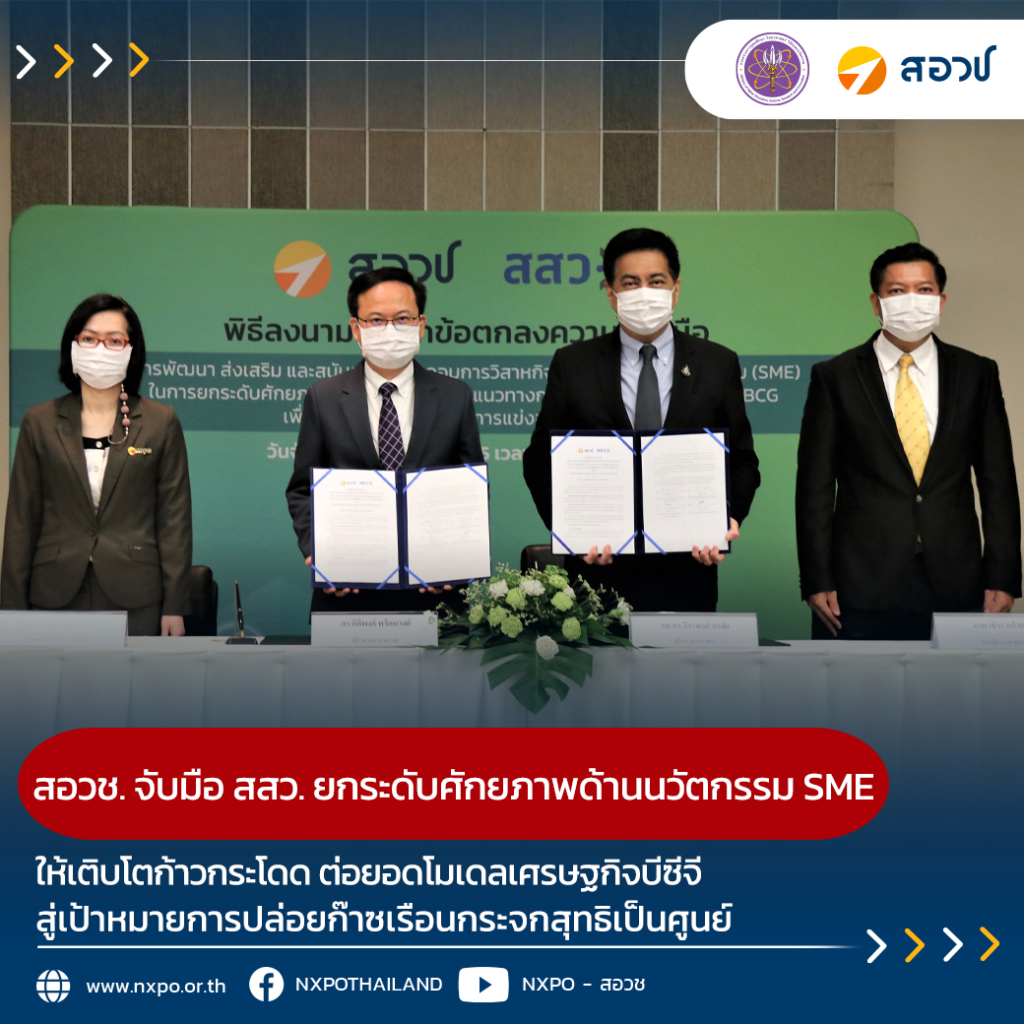 An agreement signing ceremony between NXPO and the Office of Small and Medium Enterprise Promotion (OSMEP) took place on 15 August 2022, marking the collaboration to enhance innovation capacity and implement the Bio-Circular-Green Economy (BCG) model for Thai SMEs to increase the competitiveness. Representing the two parties were NXPO President Dr. Kitipong Promwong and OSMEP Director General Dr. Veerapong Malai.
To free Thailand from the middle-income trap, the goal has been set to add 1,000 innovation-driven enterprises (IDEs) with more than THB 1-billion revenue within the next 5 years. As a strategy to achieve this goal, Dr. Kitipong remarked that this collaboration aims to transform Thai SMEs into high-growth firms by employing innovation and technology and the BCG model. The BCG model intends to increase the competitiveness of Thailand's strategic industries – food & agriculture, energy & material, health & medicine, and tourism & service – by focusing on the country's strength in biological and cultural diversity. The model is expected to enable Sustainable Development Goals (SCGs) through the promotion of sustainable agriculture, clean energy and responsible consumption and production, ensuring the conservation and sustainable utilization of biodiversity, and protecting environment and ecosystem. Through enhanced innovation capacity and the BCG model, Thai SMEs will also be able to contribute to the climate goal that Thailand and other 60 countries pledged at COP 26 to reach net zero greenhouse gas emissions by 2065.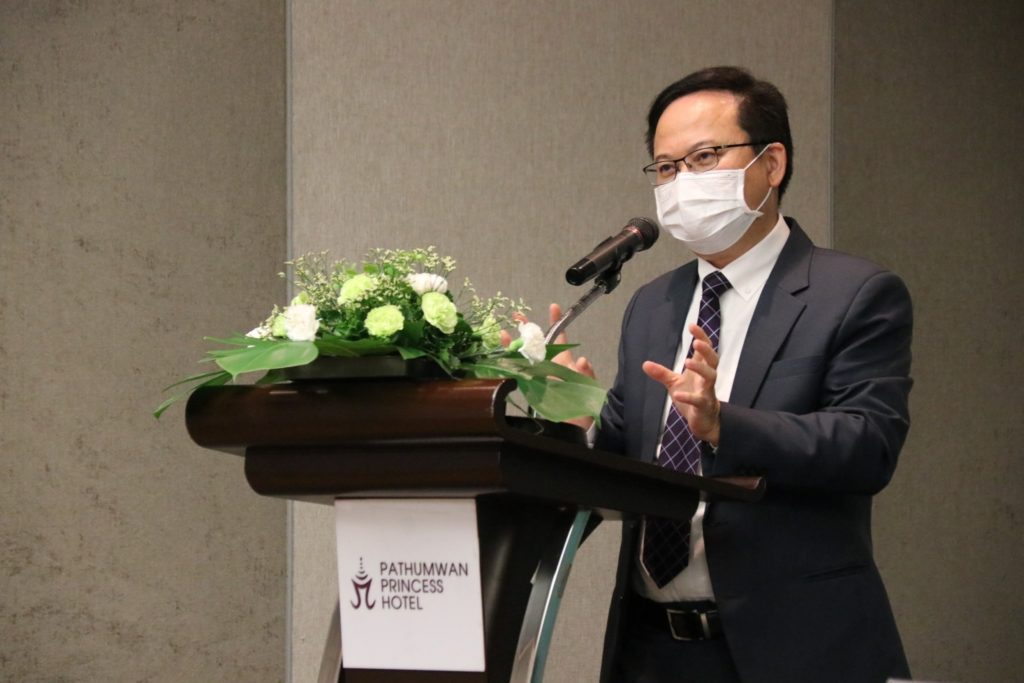 Dr. Veerapong expressed his commitment to foster the public-private partnership to drive the BCG agenda and the net zero emission goal through this collaboration that will add not only a collaborative platform, but also investments incentive and new international markets.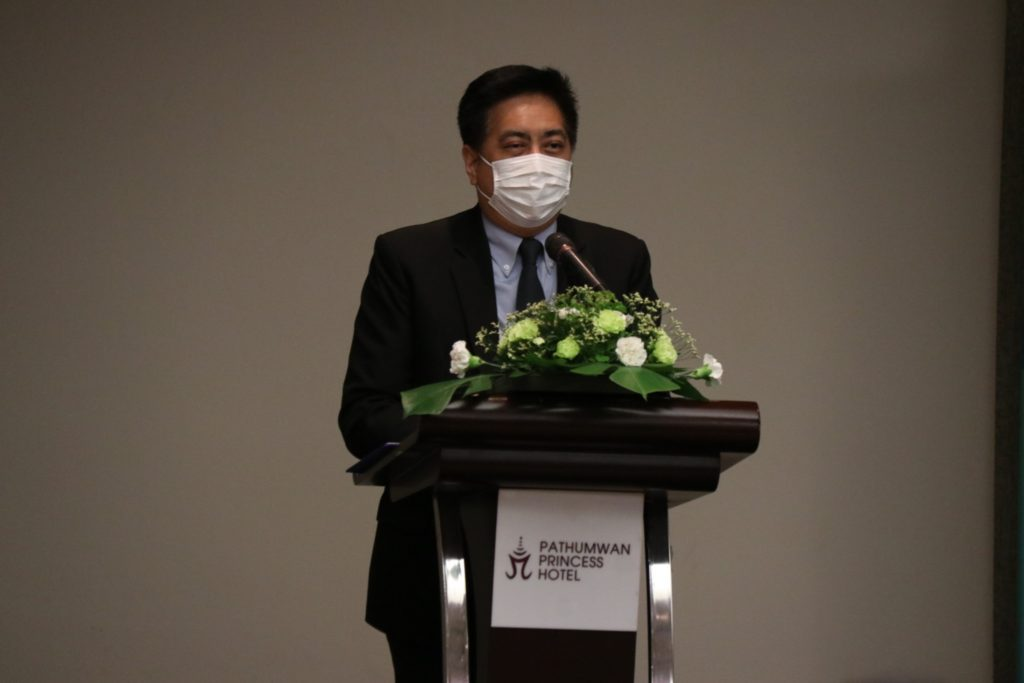 Following the signing, Drs. Kitipong and Veerapong joined a panel of industry representatives in a public seminar on "Transforming SMEs to IDEs with the BCG model". Dr. Kitipong indicated that NXPO's role in this initiative is to help build innovation capacity, whereas Dr. Veerapong stated that OSMEP will focus on quality & standard, as well as marketing. Representatives from industry unanimously agreed that the BCG model has a potential to both generate profit and reduce emissions, and therefore SMEs are encouraged to take advantage of this program accordingly.