NXPO Vice President Dr. Kanchana Wanichkorn was invited to speak at Thailand Competitiveness Conference 2022 titled "Thailand: Fit for the Future?" organized by Thailand Management Association (TMA) on 7 July 2022.  She joined a panel of speakers – including Dr. Chawapol Jariyawiroj, President of Huawei Technologies (Thailand) and Mr. Yuttana Jiamtragan, Vice President-Corporate Administration of SCG – in the "Talent Management for the Future" session. Her talk is summarized below.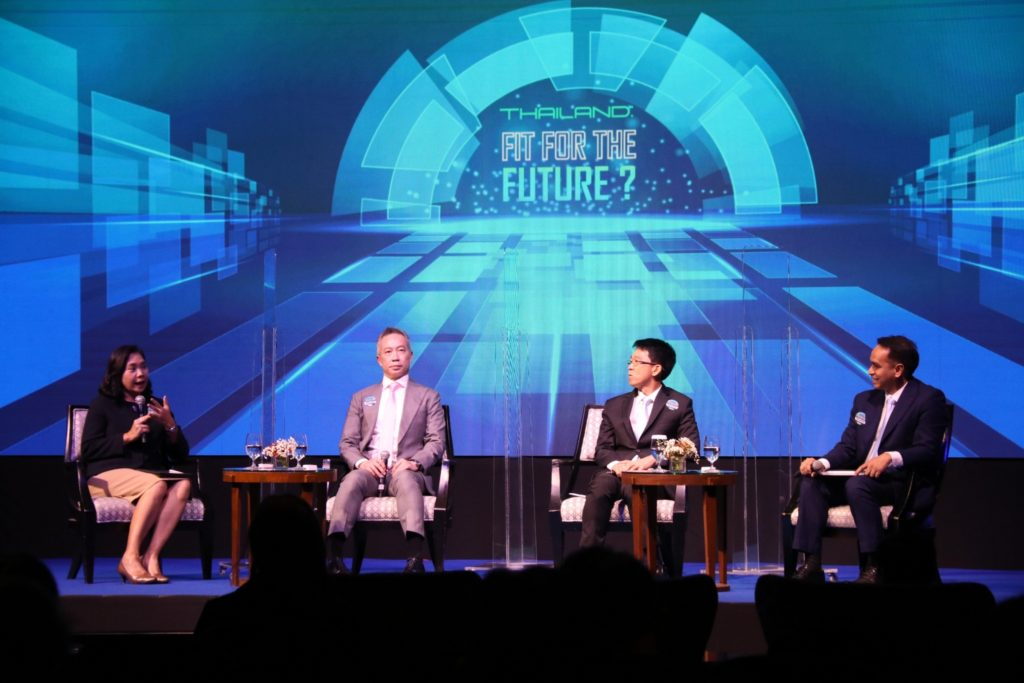 The goal of freeing the country from the middle-income trap by 2037 has set up challenges in talent development for Thailand. To reach this goal, Thailand's GDP must be raised from the current number, THB 16.6 trillion, to THB 27.3 trillion within the next 15 years. This can only happen with the new economy entailing the creation of new players including innovation-driven enterprises (IDEs), startups and spinoffs in new industries based on the country's strengths in food, automotive and creative industries. Such new industries – including life sciences, functional ingredients, health, digital service platform and space – require workforce with new skillsets.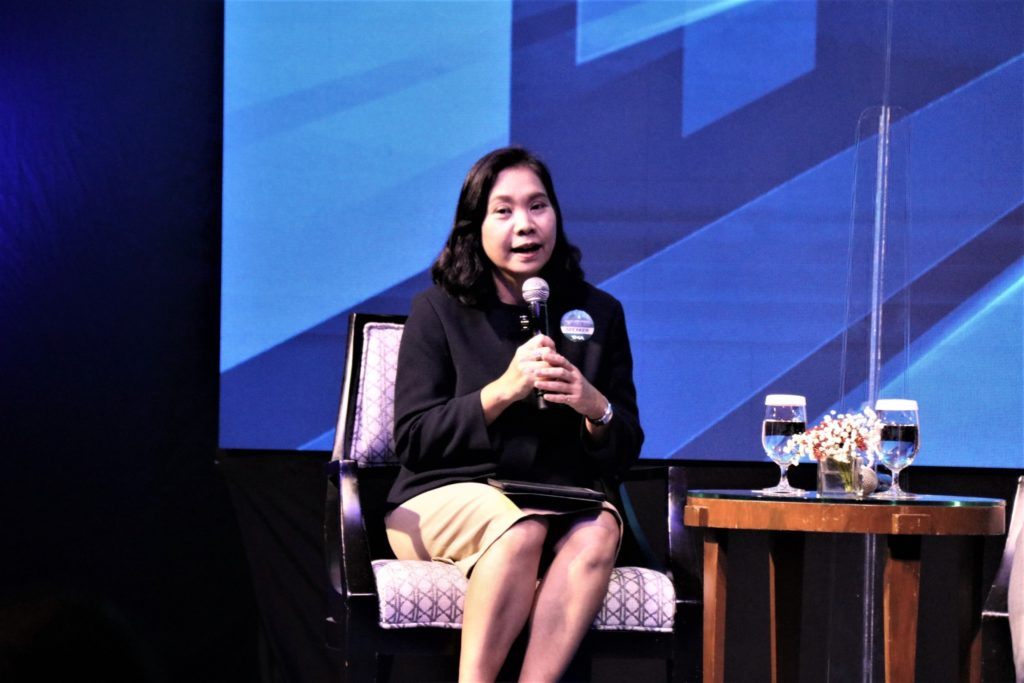 According to the report compiled by the International Labour Organization (ILO), only 14% of Thai workforce were skilled labor. This number is low compared to its neighbors such as Malaysia (27.5%) and Singapore (59%). As the country is transitioning into the new economy, Thailand needs to develop its talent accordingly.
Talent development plan involves the management of stock and flow. As such, the Ministry of Higher Education, Science, Research and Innovation (MHESI) established Talent Thailand Platform containing a database of experts and high-skilled talent in target industries for organizations and enterprises to utilize for their manpower planning and talent recruitment. The database can be accessed at https://talent.nxpo.or.th/. 
In addition, an ecosystem has been developed to attract and retain talent working in Thailand. The focus in placed on understanding industry's workforce demand and employing appropriate strategies which include building, buying, borrowing and co-creation.