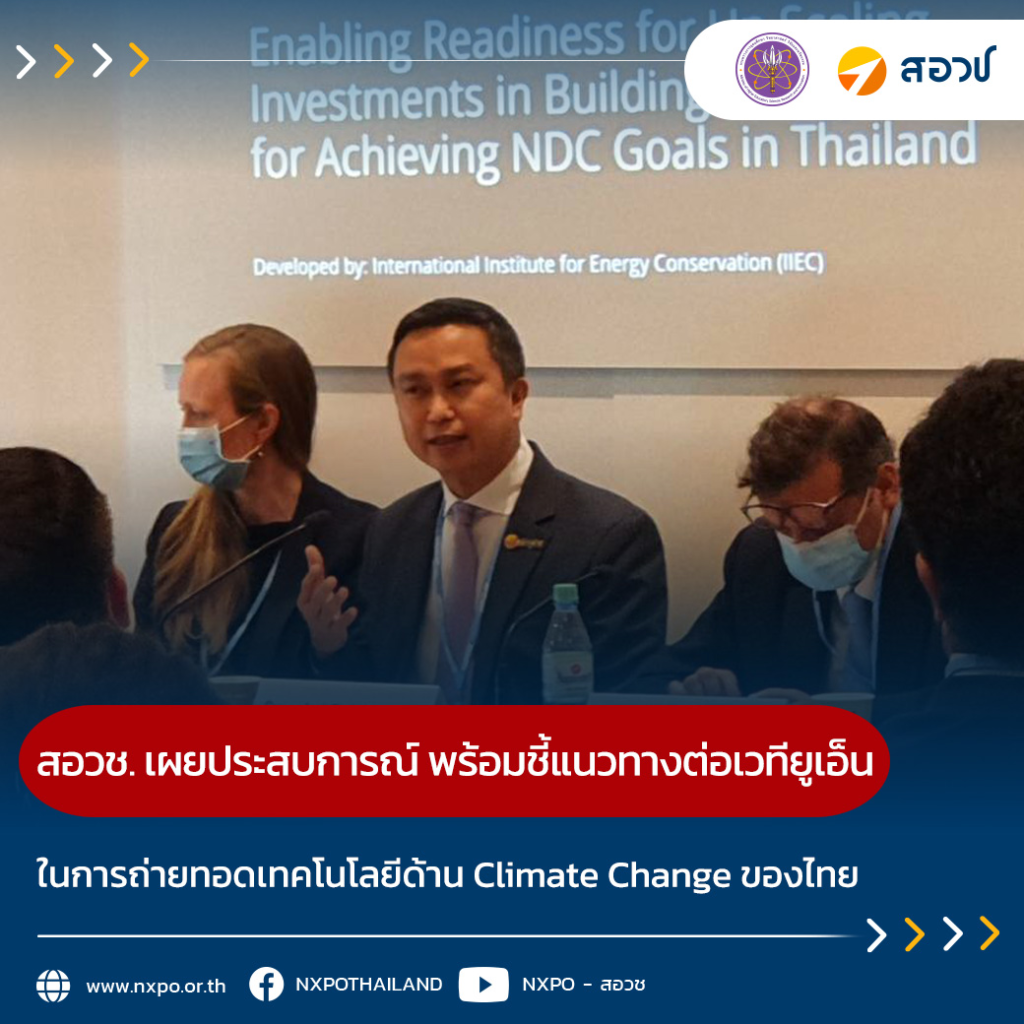 On 6 June 2022, Dr. Surachai Sathitkunarat, NXPO Assistant to the President, joined a speaker panel in one of the events of Bonn Climate Change Conference – June 2022. His talk focused on NXPO's work as the national designated entity (NDE) of the Climate Technology Centre and Network (CTCN) under the United Nations Framework Convention on Climate Change (UNFCCC).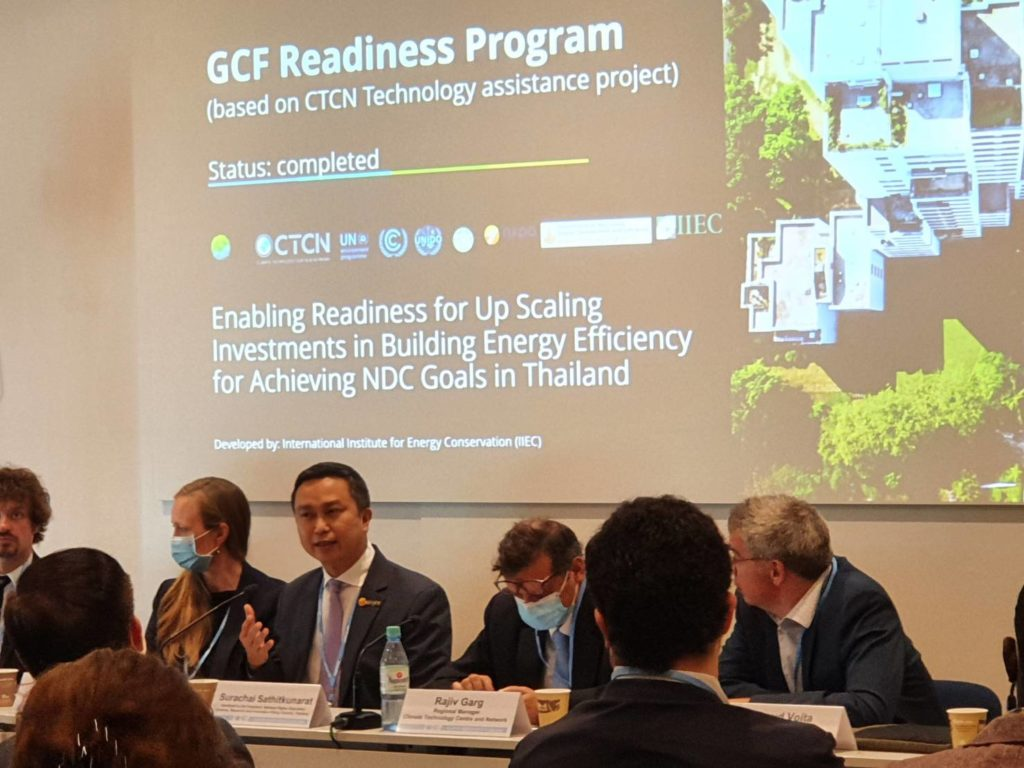 In his speech, Dr. Surachai shared Thailand's experience in promoting technology transfer on climate technology that involves the following steps: conducting a Technology Needs Assessment, developing a technology transfer proposal through the Technology Mechanism, and connecting to the Financial Mechanism, i.e., the Green Climate Fund (GCF). To enable Thailand to meet its targets on carbon neutrality and net-zero GHG emissions, NXPO has designed policies and measures addressing renewable energy, energy saving, decarbonization and hydrogen economy.
Thailand was the only country invited to present its experience in this forum – a testament of its active work on climate action.